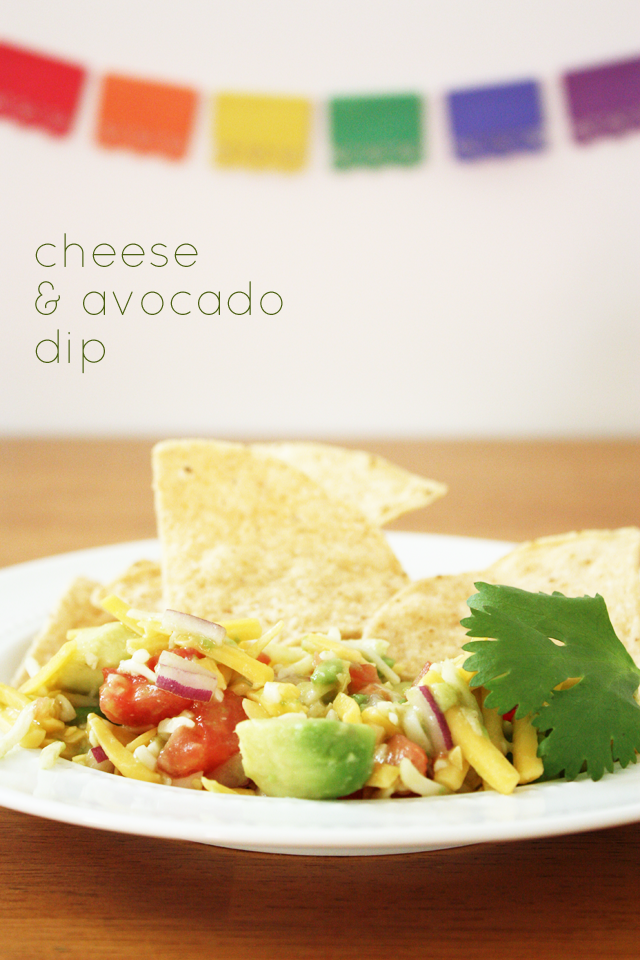 We moved around a lot when I was little because my dad was in the Army, but the summer before third grade, we moved to Las Vegas, where we lived in the same house until I was in college. For the longest time, we lived around the corner from the Olson family, who had daughters almost exactly the same ages as me and two of my little sisters. We didn't go to the same schools, so weekends and summer vacations were especially exciting because we got to hang out with them a lot. They had a beautiful backyard with a big pool and a pink and white plastic playhouse, and their fridge was always stocked with New York Seltzers, which were the very height of sophistication to my 8 year-old mind. We always dreamed of cutting a big whole in the cinderblock wall separating our backyards so that we could go back and forth between houses more easily. And oh, the funny childhood stories I could tell you about us and the Olson girls! They're better told in person.
I haven't seen any of the Olsons in years, but very deeply etched in my memory is a meal Mrs. Olson made for my family when they invited us over to their lush backyard for a bbq not long after we moved to the neighborhood. We had honey dijon ranch-marinated grilled chicken, blueberry crisp for dessert, and this delicious cheese and avocado dip that my family has been making ever since. Whenever we get together for Mexican food, which is actually pretty often, someone insists on making it. And after one bite, it's no surprise why. It has the most wonderful, fresh flavor, with ingredients that complement each other in fantastic ways. Tangy cheddar and mild mozzarella; subtle, creamy avocado and sharp, piquant red onion. I've never had anything else like it, and I'm forever indebted to Mrs. Olson for introducing it to us way back when.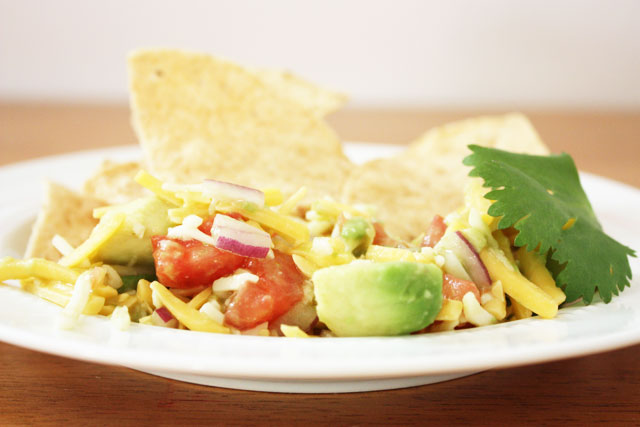 Cheese & Avocado Dip
This unique tex-mex dip combines two different kinds of shredded cheese with fresh tomatoes, onions, and avocados. It's absolutely delicious, and best served immediately with tortilla chips. From my childhood neighbor, Candi Olson
Ingredients
2 cups shredded cheddar cheese (Do NOT use the finely shredded kind.)
2 cups shredded mozzarella cheese (Again, no fine shreds!)
2 large or 3 small avocados, diced
2 medium tomatoes, chopped
½ large red onion, finely chopped
½ of a 12-oz bottle of La Victoria Green Taco Sauce
Instructions
Combine all ingredients gently in a large bowl. Serve immediately with good tortilla chips. Cover leftovers tightly with plastic wrap, and refrigerate.