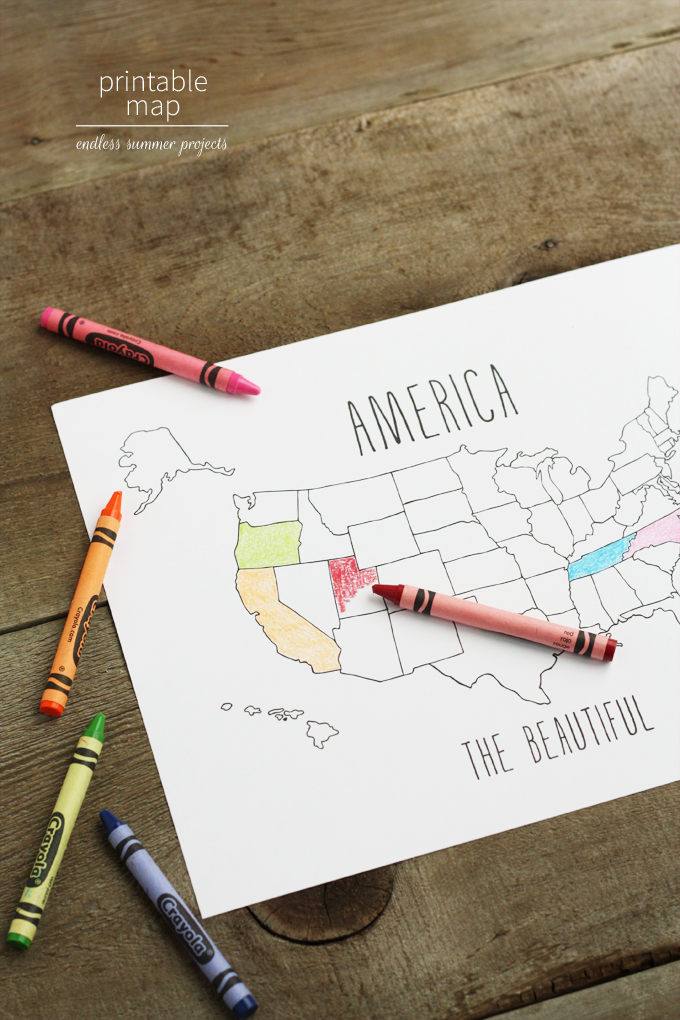 This post is sponsored by Bing.
Traveling during the summer is always so much fun! When I was little, my parents were very into cross-country road trips, so we criss-crossed the continent many, many times, saw lots of different states, visited numerous national parks, and had a generally fantastic time. And with family all over the country now, we have lots of opportunities to introduce our kids to the wonders of this big, beautiful country. This summer, we got to spend a little time in California, Utah, Tennessee, and North Carolina, in addition to having fun here in Oregon.
I created these cute printable maps that you can use to document your summer adventures. Color the states you visited this summer. Embroider the route you took on that epic road trip. Label your favorite landmarks. Put it in your summer scrapbook. Frame it and hang it on the wall. Click HERE to download the map. Just save to your computer and print!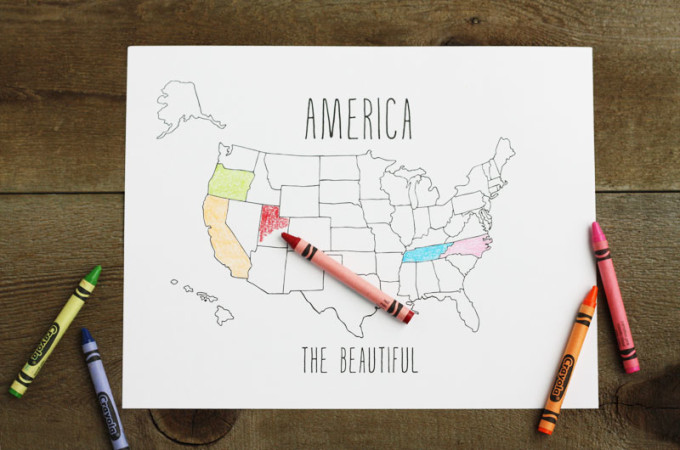 Summer vacation is already over for some of you out there, but we still have one week of Endless Summer Projects left! Tune in next week to see the last project of 2014. In case you've missed some of the fun this summer, here's a list of all of the Endless Summer Projects we've had so far: Shell Memories with Alexandra Hedin; Upcycled Camping Lanterns from Pars Caeli; Vacation Mobiles from Classic Play; Outdoor Cooking with Kids (plus two awesome recipes!) from Lulu the Baker; Screen-Printed Tees from This Heart of Mine; a DIY Firework Tablecloth on Alexandra Hedin; 6 Backyard Water Balloon Games from Pars Caeli; DIY stilts and ideas for a backyard circus on Classic Play; mid-century modern birdfeeders on Lulu the Baker; collapsible cardboard houses from This Heart of Mine; scavenger hunt ideas, tips, and free printables on Alexandra Hedin; large-scale wall art for kids on Pars Caeli; and a free printable Summer banner on Classic Play. See you next week for our last installment!