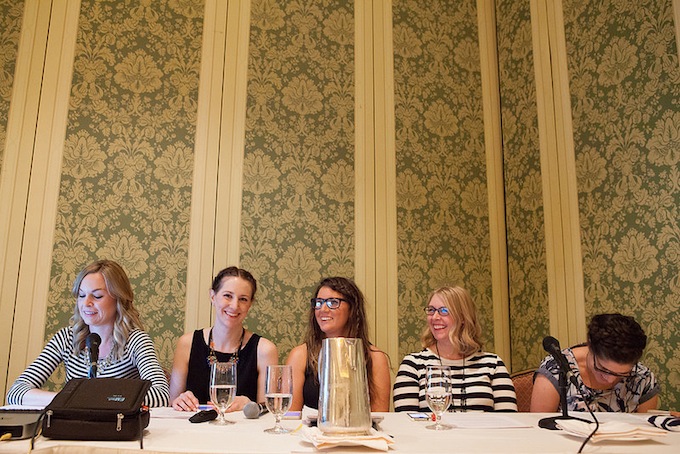 Speaking at Alt Summit at the end of June was an amazing experience! My panel worked so hard on our presentation, and we really felt like our hard work paid off! The room was packed, we got lots of questions from the audience, and heard really terrific feedback. We mentioned during our presentation that we'd make the material available shortly after the conference, and today is the day. You can click HERE to download the slideshow and worksheet we used for our presentation, and each panelist is doing a more in-depth recap of their part of the presentation on their own blog, so there's lots of great info for you today!
And my part: growing a small blog through collaborations…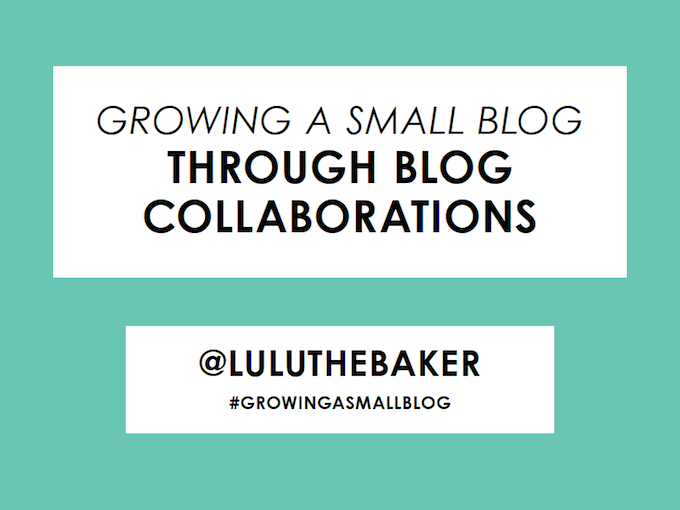 When you ask most bloggers what they like best about blogging or why they blog, the answer you hear most often is that they love this community. Collaborating with other bloggers is my favorite way to feel like part of the blogging community. Brian Eno has said that, "Every collaboration helps you grow." We can certainly see the truth of that in blogging! Working with other bloggers on projects, posts, and events is a great way to get new blog readers and increase your traffic!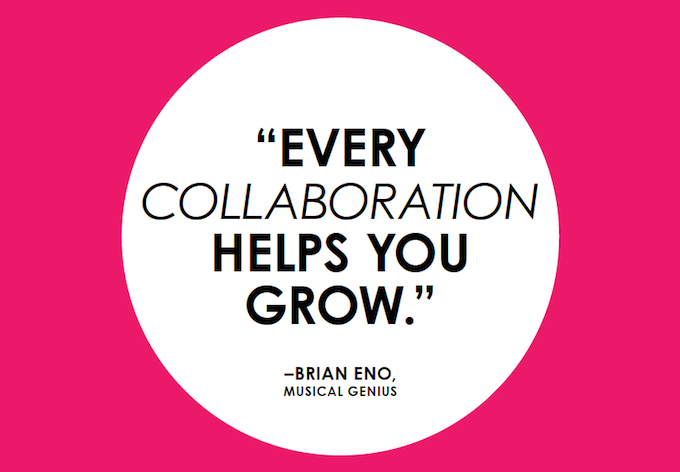 Collaborating has lots of great benefits:
It's fun! Everybody likes to work with friends on projects.
It's a great way to network and strengthen relationships relationships with other bloggers in your community.
It keeps things interesting. I know I tend to get in a bit of a blogging rut; I'm very strict with what I post on what days. Collaborating with other bloggers helps you think outside the box, and injects fresh ideas into your editorial calendar.
There is strength in numbers. As much as we don't like to admit it, there are times when your blog stats matter. If you want to work with brands on sponsored posts or series, your pageviews and social media reach are important. If you team up with other bloggers to pitch an idea to a brand, you can add your numbers together. By collaborating, you can work with much bigger brands than you could on your own.
You can easily increase exposure. This is the best benefit of all (at least traffic-wise), and what I'm going to focus on: collaborations increase your exposure and grow your blog. The key to growing your blog is getting your blog noticed. That's essentially what our whole panel was about: different ways to get your blog noticed. You want it noticed by more readers, bigger brands, and other bloggers. PJ and Mariah both talked about how important it is to get on other bloggers' radar. When they are familiar with you and your blog, they're more likely to share your content with their readers. We all want our posts to go viral, to be all over Pinterest, and to be featured on weekend round-ups and "Best Of" posts, but that's really out of your control. Unless you collaborate with another blogger on a post. By collaborating with other bloggers on series, projects, and events, you can guarantee that they'll share your content with their readership, because it's their content too. By collaborating with other bloggers, you can increase your exposure without increasing your workload. You didn't have to do any extra work, but now you have more people noticing your blog.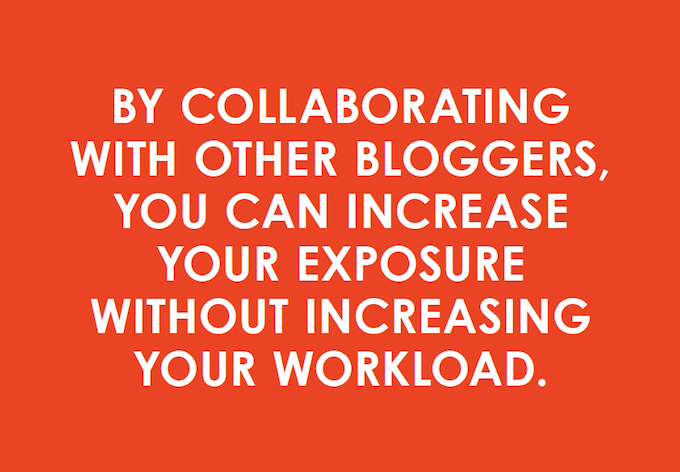 So how do your collaborate with other bloggers? Here are a few collaborations I've noticed or participated in that have without a doubt increased blog traffic:
People don't always realize it, but blogging can be tough. It's a ton of work to publish a blog all by yourself (the content! the photos! the emails!), and it can feel very lonely and isolating. Helen Keller said, "Alone we can do so little; together we can do so much." Get active in that big, beautiful blogging community, and team up with other bloggers. Not only will it grow your readership (something every blogger wants!), but it'll make blogging so much more fun!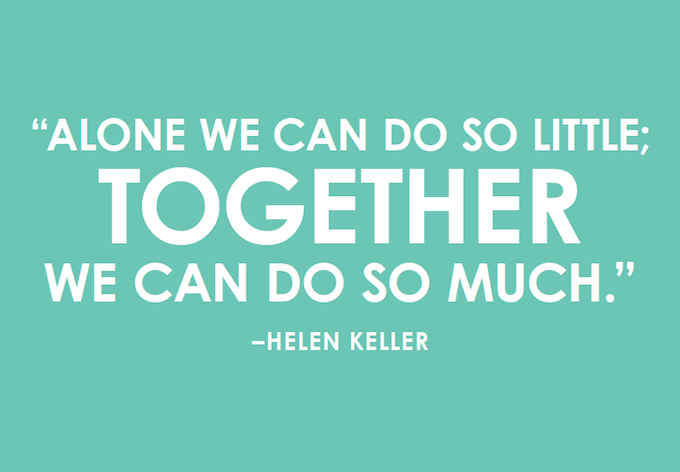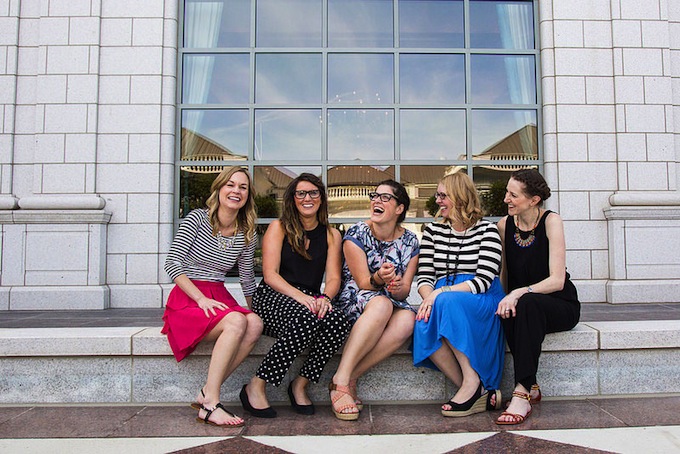 photos by Brooke Dennis/Justin Hackworth for Alt Summit; graphics by Ciera Holzenthal