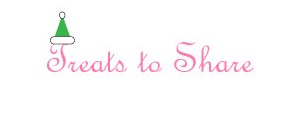 Giving gifts to friends and neighbors is such a fun part of the Holiday season. Growing up, we always delivered plates of cookies, and I still plan on doing that this year when we spend Christmas with my parents. Since becoming a mom and having children of my own, I've tried to branch out from the standard cookie plate and give unique, homemade treats. It isn't because I don't like cookies; I do, and we still make all of the old favorites. I just like any excuse to make something new and delicious! Plus, if you don't give away all of your cookies, you get to eat them all yourself. I find it is a winning strategy!
Here are some of our favorite treats to share:
Not at all like Cracker Jacks (and the better for it), this sticky, salty, chewy, delicious caramel corn disappears in the blink of an eye.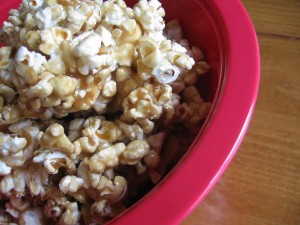 If you're tired of all the sweets, try giving loaves of warm, homemade bread!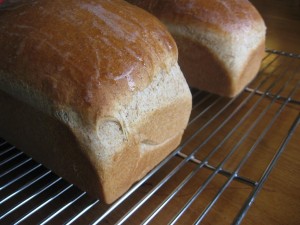 OK, so they still haven't won any contests (ask me about last week's church potluck sometime), but they remain some of the most tasty bars we've ever had!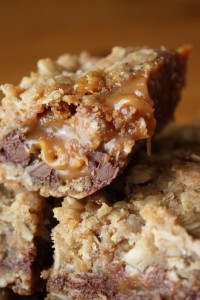 Who doesn't love hot-off-the-griddle pancakes or waffles smothered in a heavenly berry concoction?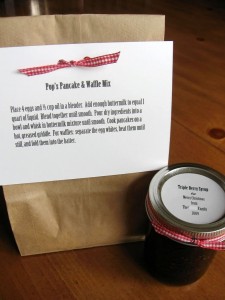 We actually received this as a present from a neighbor one Christmas when I was growing up. It has been a family favorite ever since!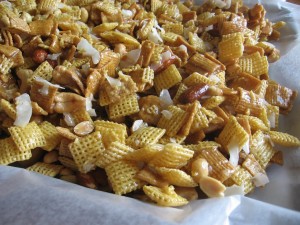 Do they even need explaining?!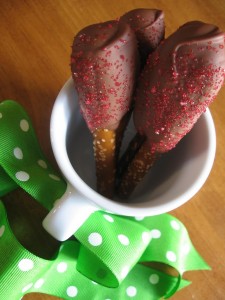 Cranberry Pecan Granola
This is what we're giving our friends and neighbors for Christmas this year. And we're not the only ones! This recipe can fairly easily be doubled (it all depends on how many big bowls and cookie sheets you have laying around), and can also be halved if you want smaller batches. Although the recipe technically makes 4 quarts of delicious, addicting granola, I found that by leaving a little head-space in each jar, I could fill 5-6 wide mouth quart jars with each batch.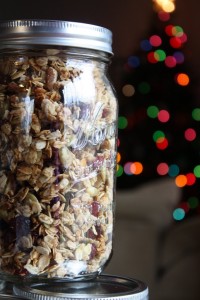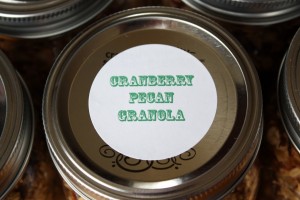 8 cups rolled oats
1 cup raw, shelled sunflower seeds
1 cup raw, shelled pepitas (pumpkin seeds)
1 cup chopped pecans
1/2 cup powdered milk
3/4 cup maple syrup
3/4 cup honey
1/2 cup oil
1 teaspoon salt
1 teaspoon ground cinnamon
1/4 teaspoon ground cloves
1/4 teaspoon ground nutmeg
1/4 teaspoon ground allspice
1/4 teaspoon ground ginger
3 cups dried, sweetened cranberries
Arrange the baking racks in your oven so that they are in the top 1/3 and bottom 1/3 of the oven. Preheat the oven to 350 degrees. Line two rimmed baking sheets with foil and set aside. In a very, very large bowl, combine oats, sunflower seeds, pepitas, pecans, and powdered milk. In a small bowl or 2-cup glass measuring cup, combine all remaining ingredients except cranberries. Stir to combine, then pour over oat mixture. Using a big wooden spoon, gently stir the oat mixture until it is all thoroughly and uniformly coated with the maple syrup-honey mixture. Divide oat mixture evenly between the two prepared baking sheets, and evenly distribute the mixture on each sheet. Place both pans in the oven and bake for 10 minutes. Gently stir the mixture on each sheets, being careful not to burn yourself or spill any granola into the oven, rotate the sheets, and bake for another 15 minutes. Remove both pans from the oven and allow to cool completely. Break up the granola, place in a big bowl, add the cranberries, and mix well. Pack into jars, bags, or any air-tight container.