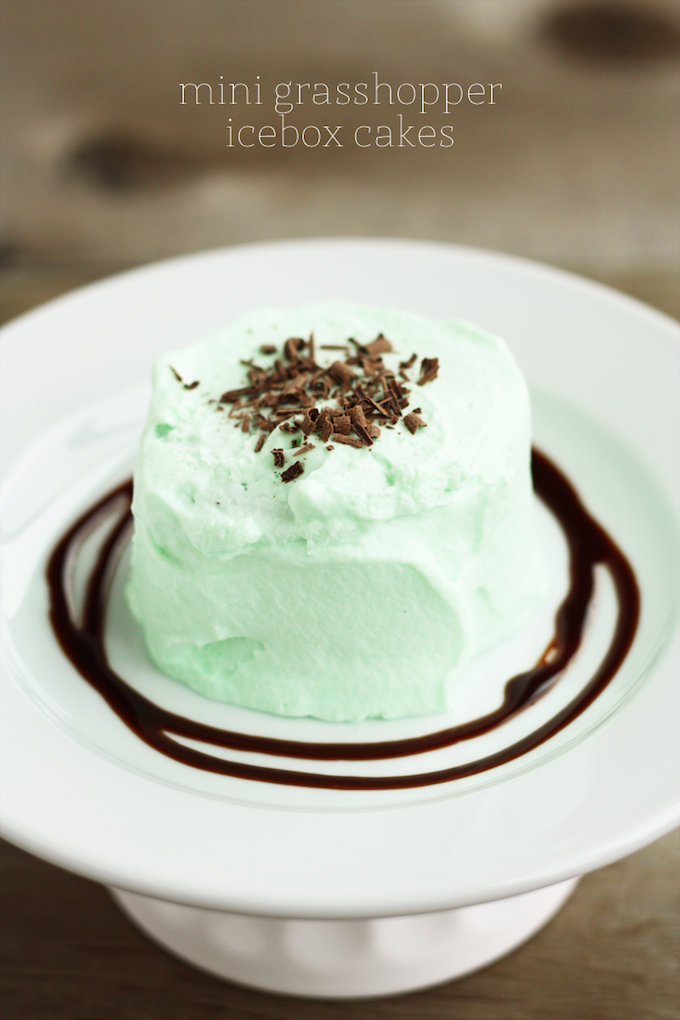 I'm a huge fan of elegant shortcuts, things that seem like you went to lots of trouble preparing, but really threw together in just a few minutes. Icebox cakes are a perfect example. They have very few ingredients and only take about 30 minutes to make, but they look really fancy when they're plated up, are gorgeous when you cut into them, and taste delicious. These dainty mini versions are extra fun, and with their grasshopper green color, they'd be the perfect end to a St. Patrick's Day dinner. Just ask my 8 year-old, who licked the plate clean and promptly asked for another.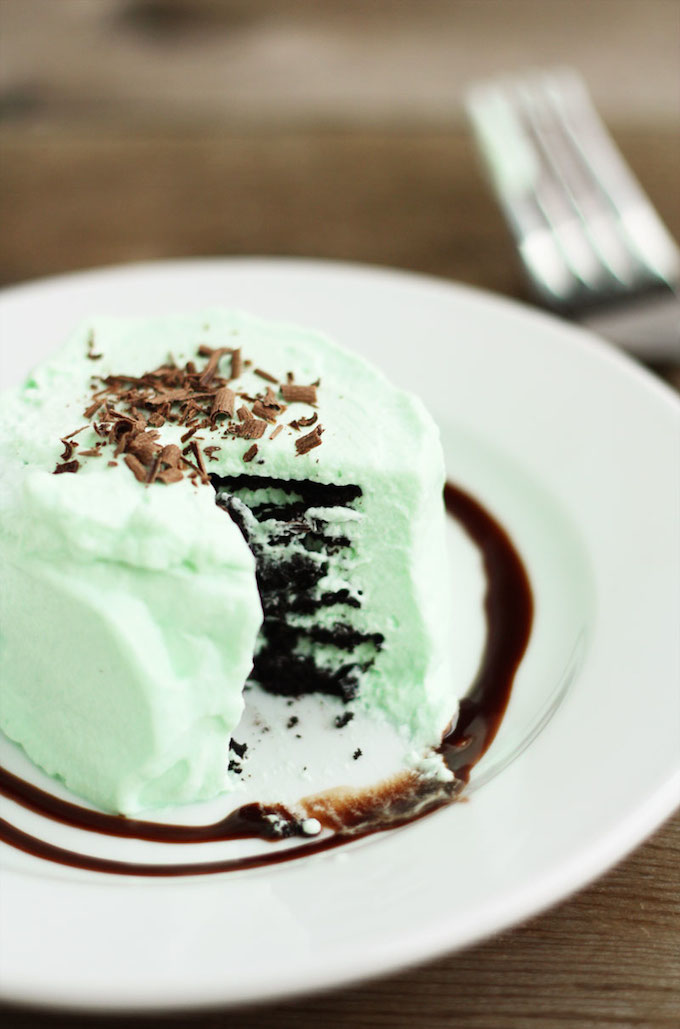 Mini Grasshopper Icebox Cakes
Ingredients
2 cups whipping cream
½ cup powdered sugar
1 teaspoon mint extract
1 teaspoon peppermint extract
6-8 drops green food coloring
1 box Nabisco Chocolate Wafers
chocolate syrup and a semisweet chocolate bar for serving
Instructions
Line a large cookie sheet with aluminum foil.
In a large bowl, combine whipping cream, powdered sugar, extracts, and food coloring. Beat with a mixer on high speed until stiff peaks form. Using a frosting spreader or small, straight spatula, spread whipped cream on both sides of one chocolate wafer, and place it flat-side down on the cookie sheet. Spread whipped cream on the top only of four more chocolate wafers, and stack them on top of the first. Make eight stacks of five cookies each. Use the whipped cream to frost the sides of the cookie stacks. Place the cookie sheet in the refrigerator for 4-6 hours. If you have trouble frosting the cookie stacks, do an initial coating of whipped cream, put the cookie sheet in the fridge for an hour, and then do another layer of whipped cream. I promise the second coat of whipped cream will look better than the first!
Remove icebox cakes from the fridge immediately before serving. To serve, decorate individual plates with chocolate syrup, use a metal spatula to place mini cakes in the center of the plates, and top with semisweet chocolate bar shavings.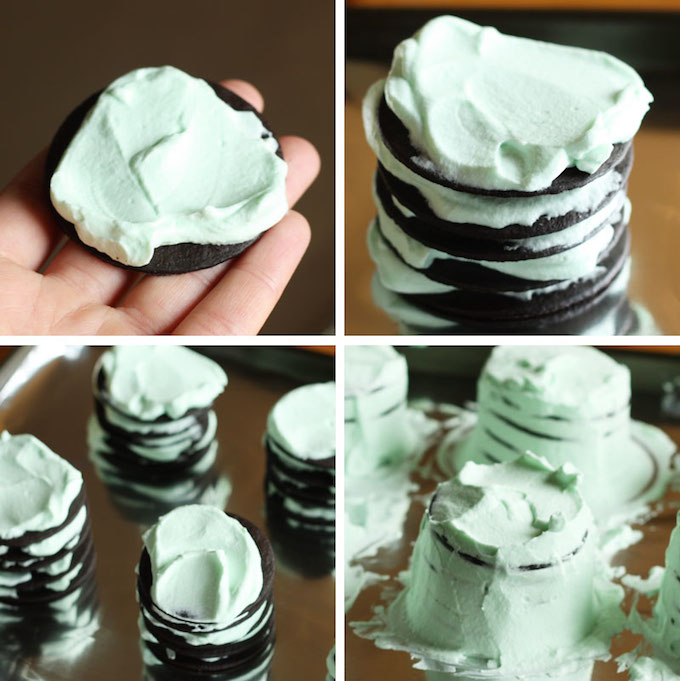 This recipe first appeared last March in a post a wrote for Rue Rococo, which a reader informed me this morning is now completely nonexistent. So I've reposted it in its entirety here. Enjoy!