This is our go-to chocolate frosting recipe! It's so delicious and easy to make. Perfect for topping cakes, cookies, graham crackers, and more!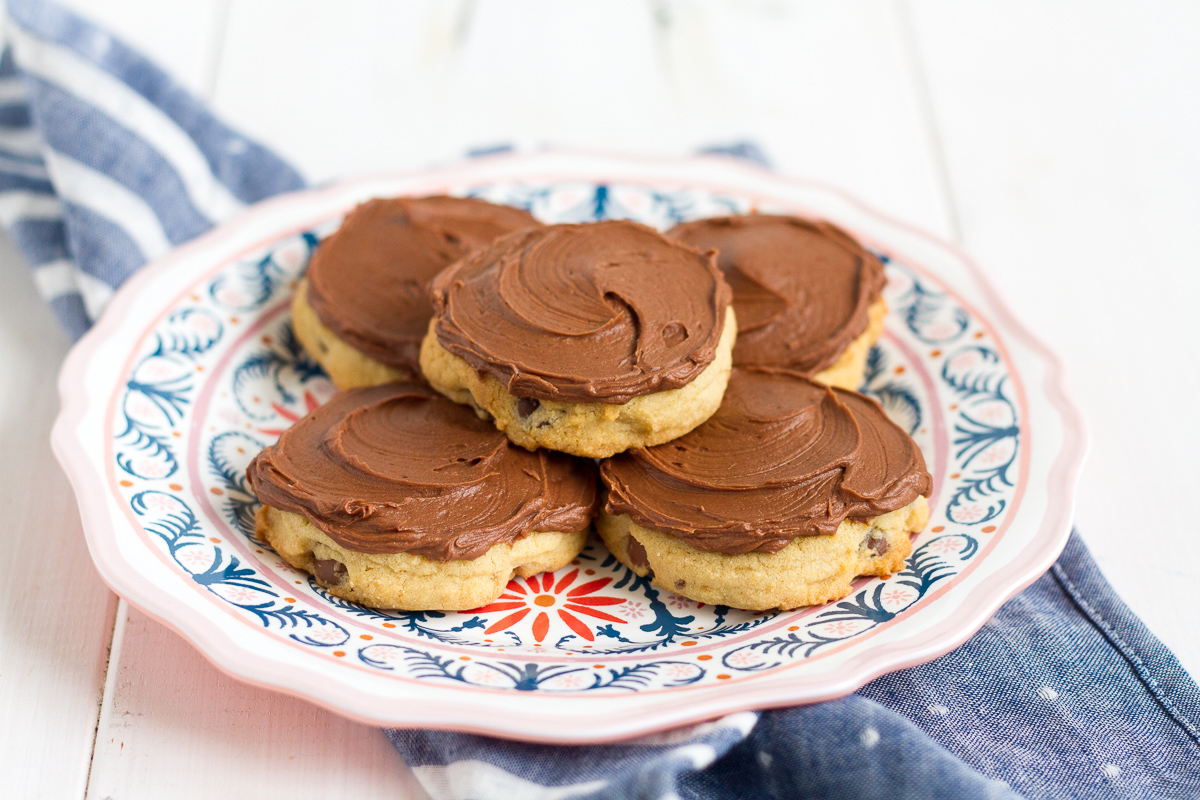 Chocolate frosting can be a tricky thing, or at least I used to think it was. Up until very recently, I thought there were two versions, both irreparably flawed.
Version #1: frosting made with cocoa powder and softened butter. This makes a light, fluffy frosting that tastes like cocoa powder. My brain wants to put eating cocoa powder in the same category as eating sawdust and instant coffee granules (i.e., not good).
Version #2: frosting made with cocoa powder and melted butter. This makes a really delicious, fudgey frosting, but as the melted butter cools and starts to re-solidify, the frosting hardens and turns into fudge. It tastes great, but you have to be lightening quick to use it before it hardens. Not very forgiving stuff!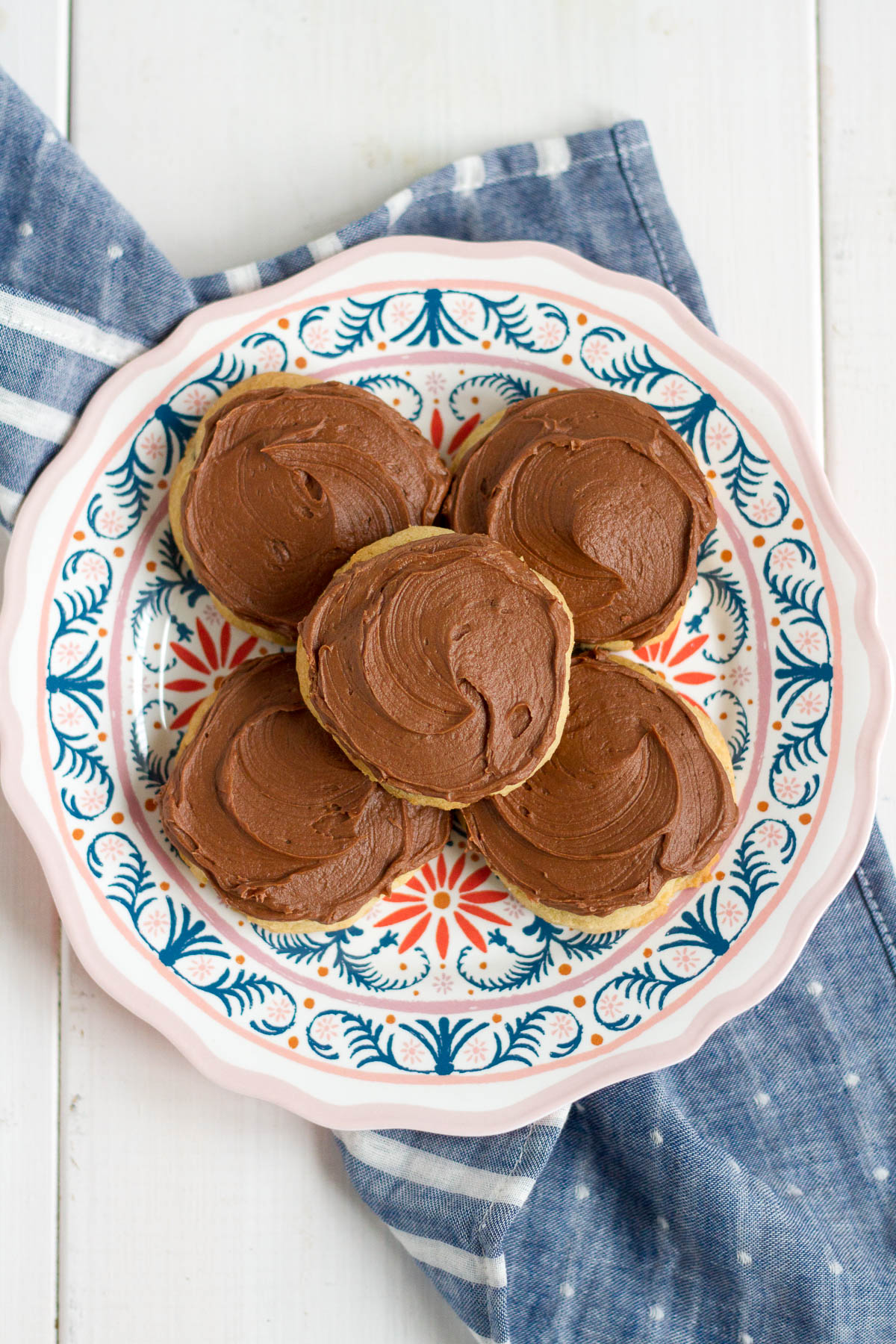 A few weeks ago, when I was making my 4 year-old's birthday cake, I wanted a chocolate frosting that combined the fluffiness of frosting made with softened butter and the rich chocolate taste of one made with melted butter. The answer is melted chocolate!
The melted chocolate and softened butter combine to make a chocolate frosting that is both rich and fudgey AND light and fluffy. Because melted chocolate takes a lot longer to harden than melted butter does, the frosting stays soft and spreadable for more than enough time for you to frost your cake or cookies.
We've made this frosting twice in the past 3 weeks, and I tell you it has changed lives! That's what we're all about here on Lulu the Baker: changing lives, one frosting recipe at a time.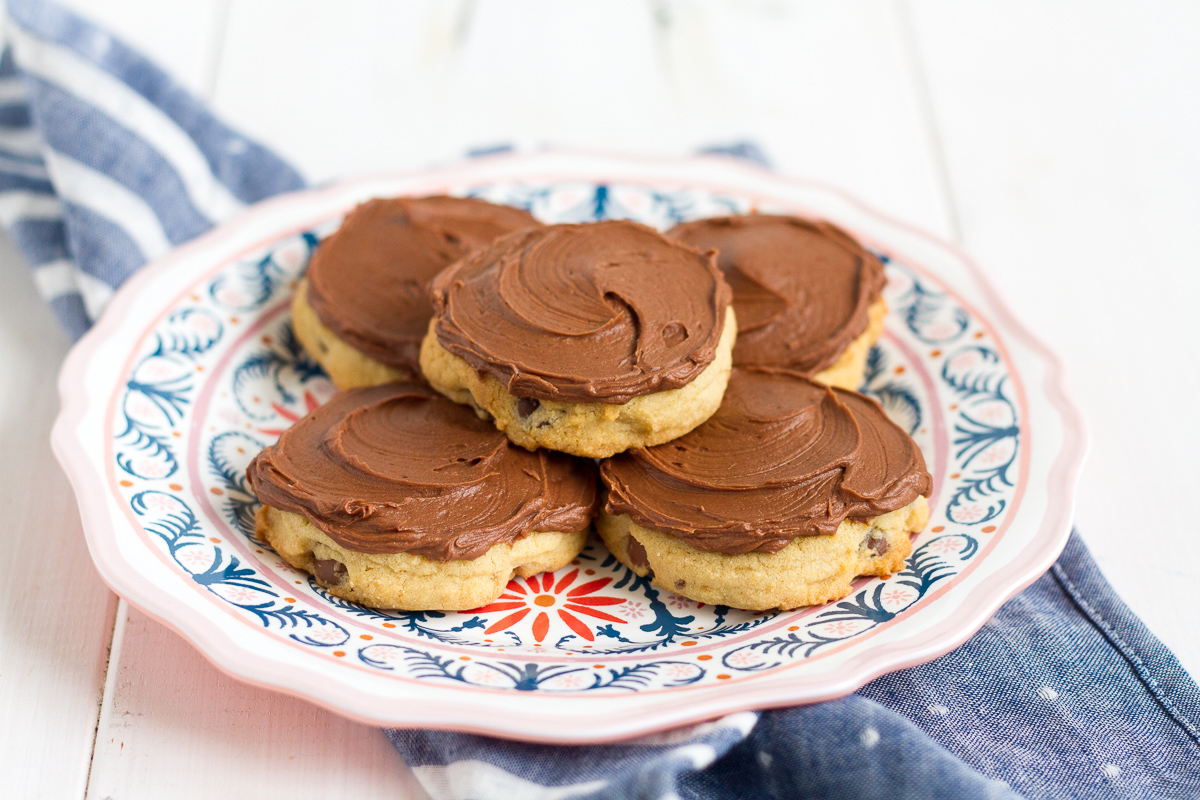 Our Favorite Chocolate Frosting
This is our go-to chocolate frosting recipe! In the past decade, we've rarely tried any other chocolate frosting recipes because this one is so good.
Slightly adapted from Sky High: Irresistible Triple-Layer Cakes by Alisa Huntsman and Peter Wynne
Ingredients
3 cups powdered sugar
12 tablespoons butter, softened
3 ounces unsweetened chocolate, melted
3 tablespoons heavy cream
1 1/2 teaspoons vanilla extract
a pinch of salt
Instructions
Combine all ingredients in the bowl of a food processor fitted with the regular old attachement you use for everything else! Process until smooth and silky.
Alternately, you can just combine all the ingredients in a large bowl or in the bowl of a stand mixer, and beat it until combined. Stir it a few times with a wooden spoon or rubber spatula to remove large air bubbles.
Use immediately, and store leftovers in an airtight container in the fridge. Bring to room temperature before using.