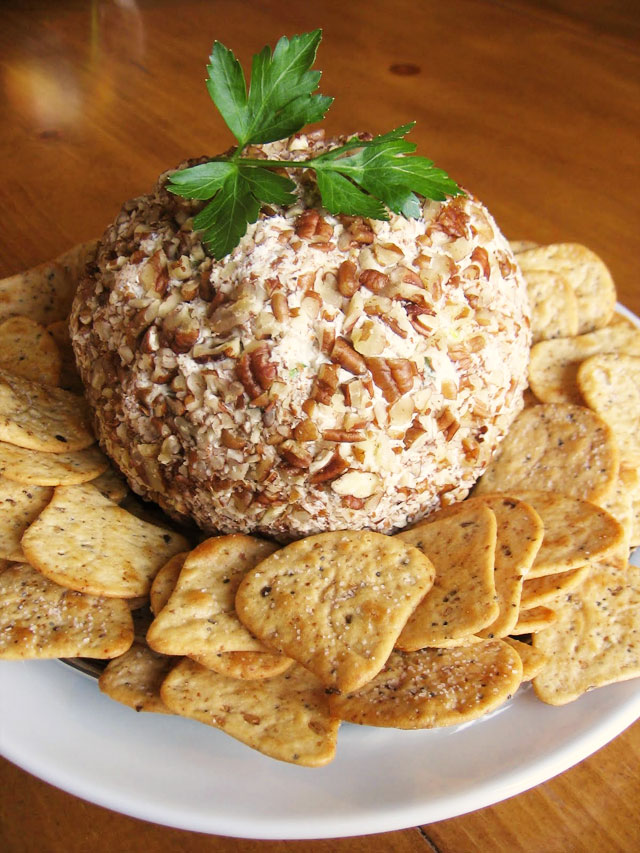 If you're a long-time reader of this blog, you'll recognize this christmas cheese ball recipe; I first posted it two years ago during the insanity I call my 25 Day of Holiday Delights series.  It is so good that it warrants re-posting.
This cheese ball is one of my must-have holiday treats. I make it for family get-togethers. I get asked to bring it to parties. I don't let a holiday season go by without it. It's filled with crushed pineapple, which gives it a slight sweetness, and green onions, bell pepper, and seasonings that add savoriness. The flavors go really well together and are beautifully balanced. I just love it!
This recipe is what I would call "vintage." It's actually the recipe my mom made the whole time I was growing up and the recipe my sister-in-law's family made the whole time she was growing up.  It is a time-tested winner, and one that gets numerous requests every holiday season. Make a Christmas cheese ball for that holiday party you're going to this weekend and I bet you'll get asked to make it every year from now on!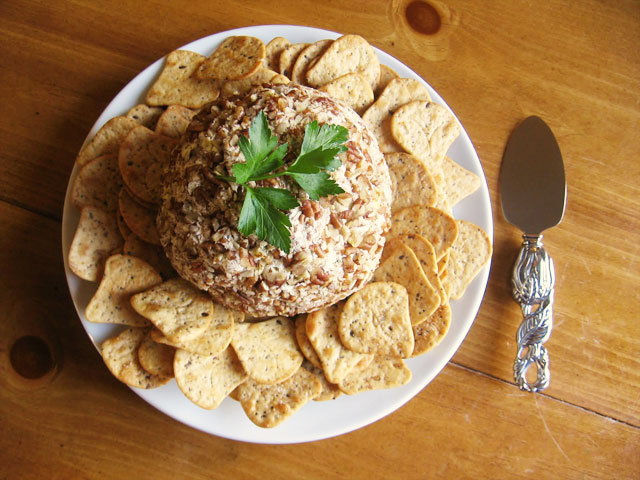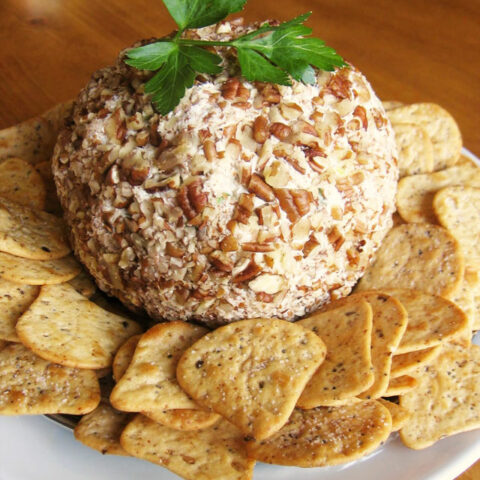 Christmas Cheese Ball
Yield:
1 large cheese ball
This is one of my favorite holiday appetizers!
Ingredients
2 8-oz packages cream cheese, slightly softened
1 8-oz can crushed pineapple, well drained
2 Tablespoons finely chopped green onion
1/4 cup finely chopped green bell pepper
1 teaspoon seasoning salt
2 cups chopped pecans, divided
Instructions
Combine cream cheese, pineapple, green onion, bell pepper, seasoning salt, and 1 cup of pecans in a large bowl. Mix thoroughly. Cover and chill.
When the cheese mixture is firm, form the entire mixture into a ball. Roll the ball in the remaining 1 cup of chopped pecans. Wrap tightly in plastic wrap until ready to serve. Serve with your favorite crackers.