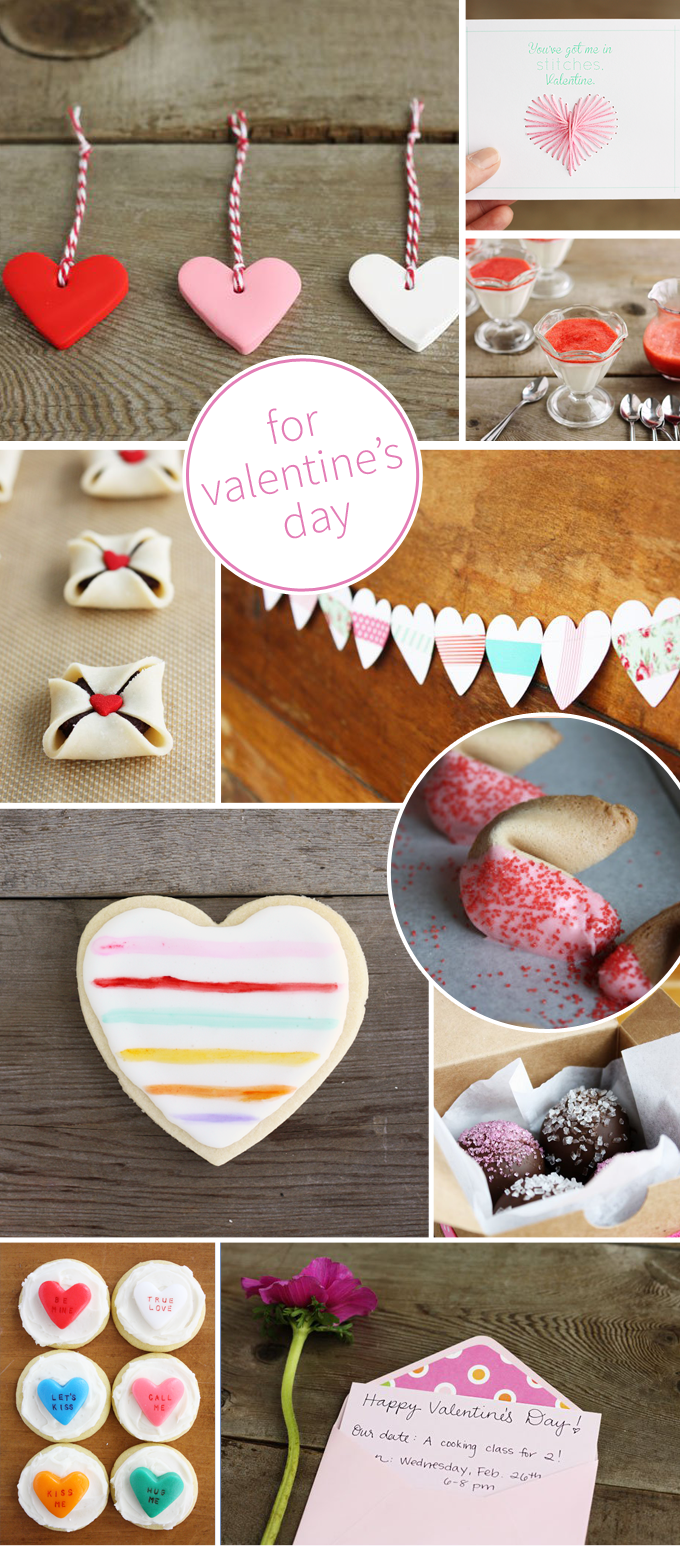 Valentine's Day is this weekend! You know I love all holidays, and Valentine's Day is no exception. I've always been a fan, even when I didn't have a sweetheart to celebrate with. Here are some of my favorite Valentine's Day recipes and projects from the archives.
Clay Heart Ornaments
You've Got Me In Stitches Printables
Homemade Panna Cotta with Strawberry Coulis
Little Brownie Tarts
Washi Tape Heart Garland
Painted Heart Sugar Cookies
Dipped Fortune Cookies
Oreo Truffles
Airheads Conversation Hearts
A Valentine's Date
I may or may not have another Valentine's-themed post coming your way before the big weekend; I've been flying by the seat of my pants lately! In case I don't see you again this week, Happy Valentine's Day!