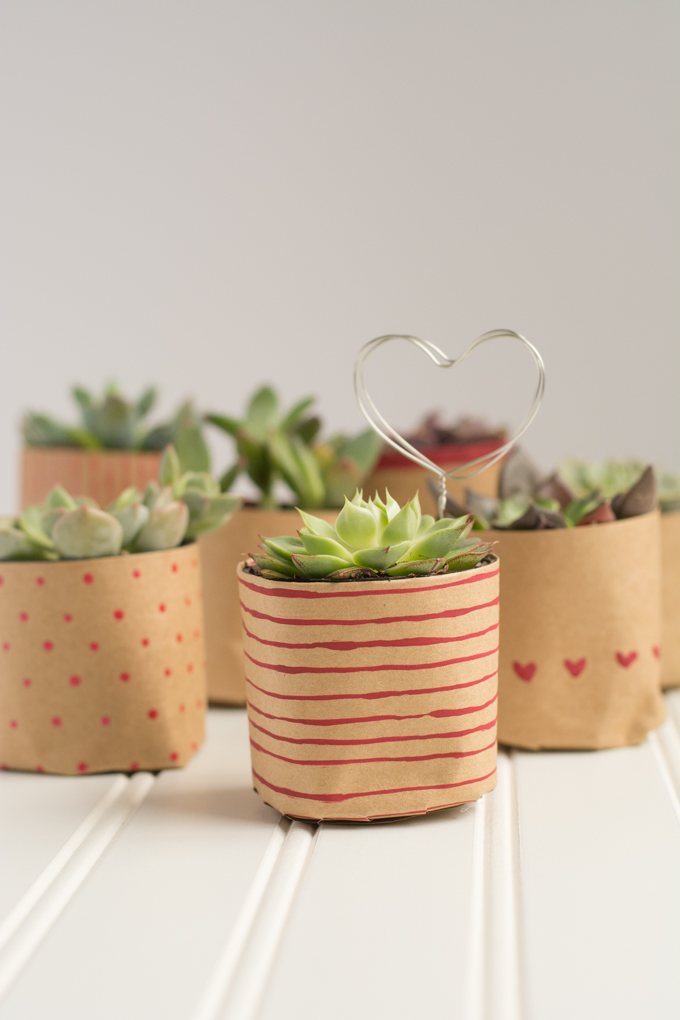 I'm cutting back on blogging this month to spend time with my new baby! I'm so thrilled to have some talented friends stepping in to share amazing DIYs, recipes, and more with you, lovely readers. Today, my good friend Amy from this heart of mine (who is expecting her own sweet baby any day now!) is here to share a quick, easy, and adorable Valentine's Day project with you. Enjoy!
Hello Lulu loves! I'm Amy Christie of this heart of mine and I'm excited to share a DIY post with you while Melissa snuggles her darling little cuddle bug. I'm expecting my third any day now and it makes me feel so good to think of her resting or at least doing less blog work. Do moms ever really rest? 🙂 Anyway, I think everyone can agree that succulents and other itty bitty plants are just so cute. Even though I struggle to keep even the hardiest plants alive, I still buy succulents because I can't help it. They make me smile. The little pots they come in however, could use a make-over. Using paper grocery sacks and bit of paint, any succulent you find can beccome a darling gift for your favorites this Valentine's Day.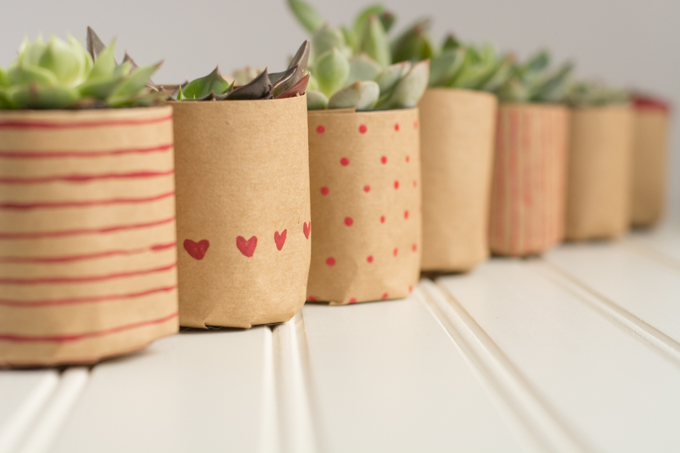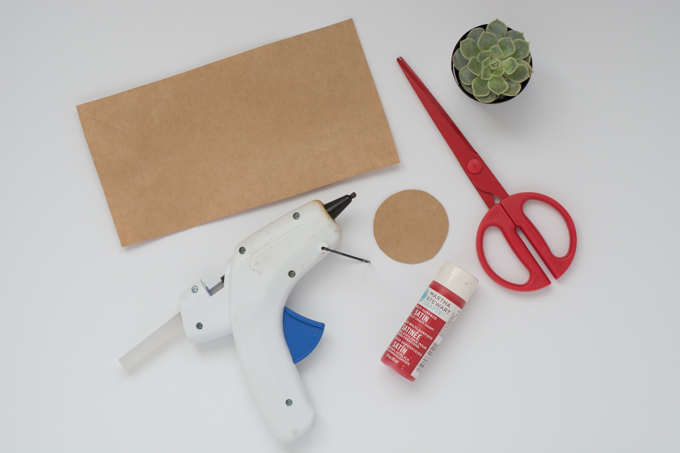 Supplies:
-brown grocery sacks
-scissors
-hot glue gun
-paint
-succulents or little potted plants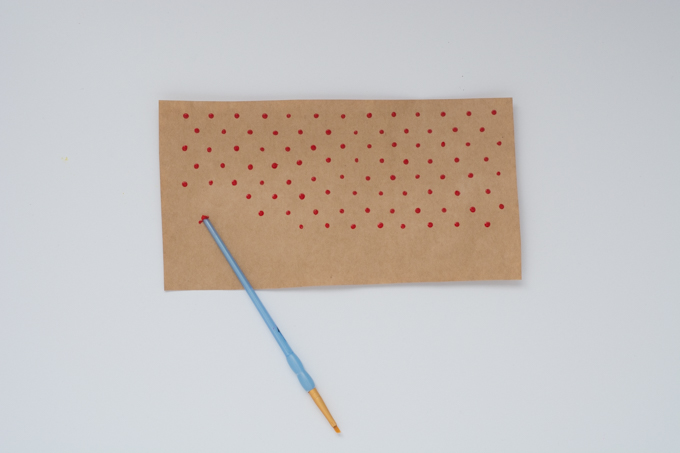 Cut a rectangle long enough to wrap around the pot plus 1 inch and to 1 1/2 times the height. Paint designs on the rectangle.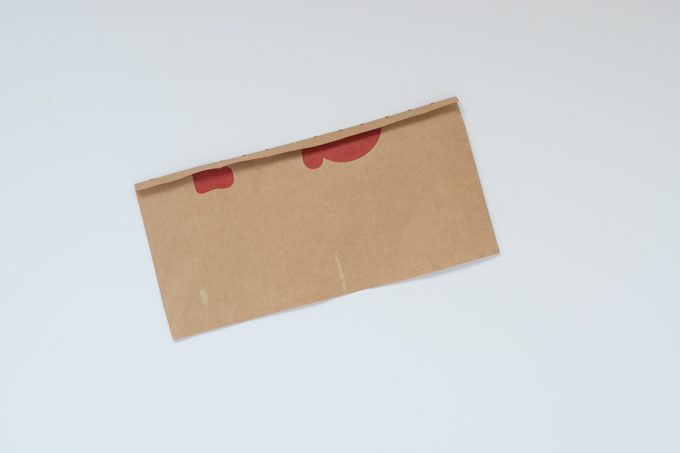 Fold the top edge of the rectangle over. This step is optional but I like the look.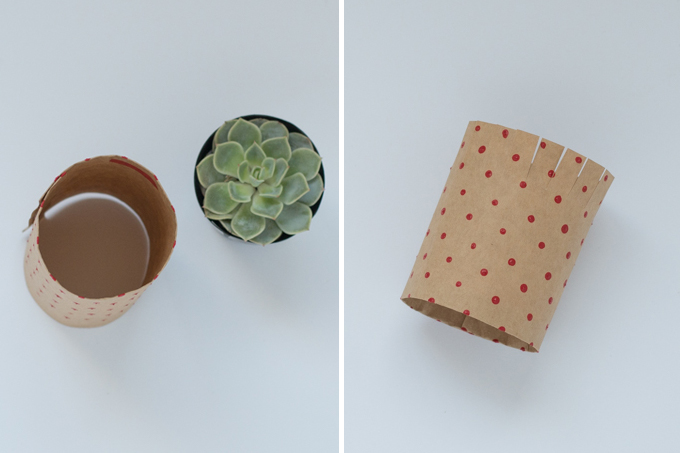 Wrap the piece around the pot and secure the end in place with hot glue. Figure out how high the sack needs to be in order to completely cover the little pot and then clip the bottom into strips to that measured height. Narrower strips will make for a rounder shape.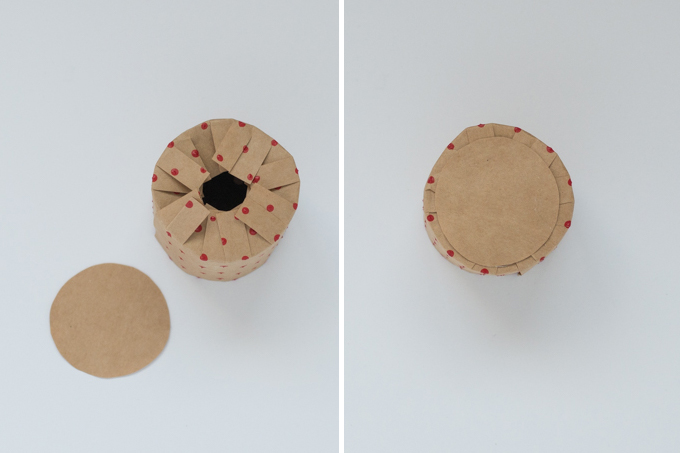 Using one of the pots as an inside guide, fold all the strips over, towards the middle. Hot glue a paper circle onto the bottom to hold them all in place.
Flip it over and plop in the succulent. A sweet little gift for your Valentine.