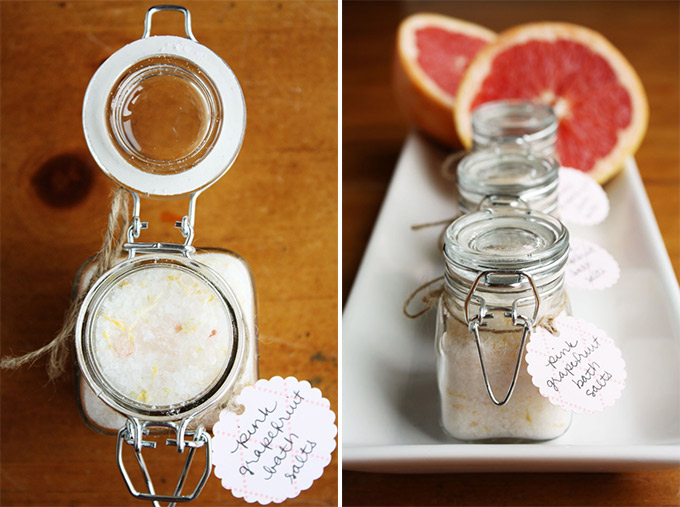 I'm in Utah for the rest of the week attending and speaking at Alt Summit, a fantastic conference for bloggers, creatives, and social media influencers. But this morning, I get to do a fun TV appearance on Good Things Utah sharing a couple of my favorite DIY bath products. Fancy bath products are so easy and inexpensive to make at home that it's practically a crime to buy them! These fizzy bath salts are a great little weekend project, and make perfect gifts and party favors. It would even be fun to have a spa party and set up a DIY fizzy bath salts bar, and let guests make their own. The ones I'm making on the show use lavender essential oil, so they're extra soothing and relaxing, but you can add your favorite combination of oils to make these fun and fizzy bath salts exactly the way you like.
materials & tools
1 cup epsom salt

1 cup coarse sea salt

1 cup baking soda
30 drops essential oil or 15 drops fragrance oil of your choice
1/2 cup citric acid

add-ins: citrus zest, dried flower buds or petals, dried herbs, fine glitter, confetti
steps
1. In a medium bowl, combine epsom salt, coarse sea salt, baking soda, and essential oils or fragrance oils. Stir to combine.
2. Add the citric acid, stirring to combine.
3. If you want to add any other add-ins, stir them in at the very end.
4. Put the mixture in an airtight container to prevent any moisture from getting in there. Scoop into a hot bath as needed.
**This post contains affiliate links. You can read more about them on our policies page.**