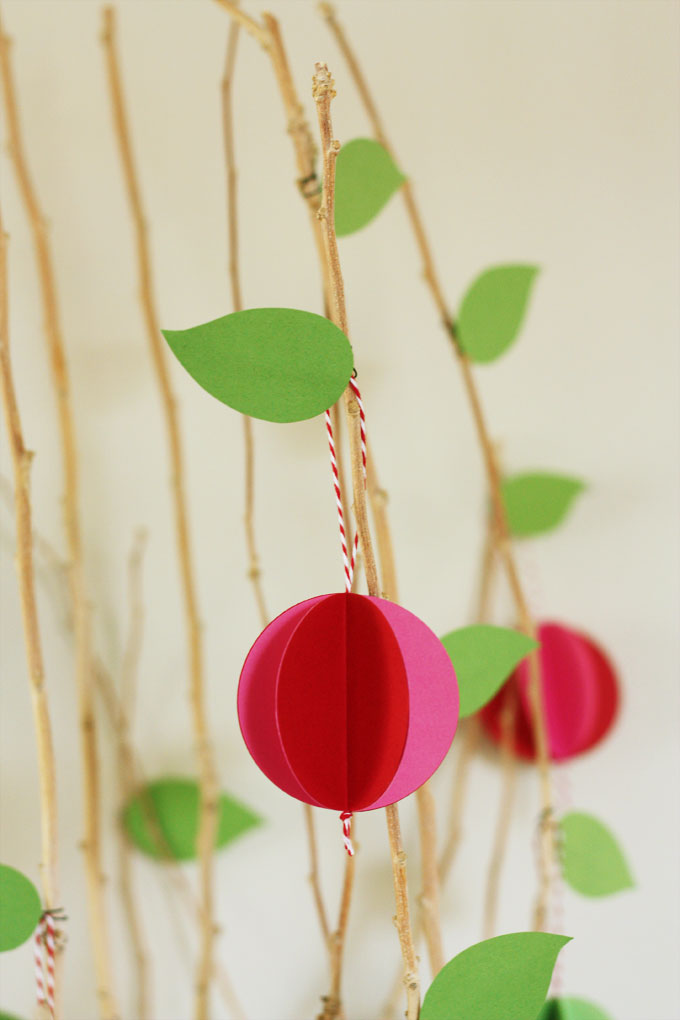 I'm still behind on my Seasons Tree posts, but I decided to skip August and go straight to September because September's decorations were so cute! We'll just have to get August another time. I had the idea for several months to make these cute paper ball ornaments out of folded card stock, and I knew September would be perfect because the ornaments could look like little apples! Off the tree and on their own, they're perfect for any time or year or holiday depending on what colors you use. They'd look really cute for Halloween if you made them in orange, black, green, and purple, and for Christmas I think red and green or silver and gold would be beautiful. Paired with the green leaves on the tree, they look so darling and Fall-ish, definitely one of my favorite seasonal decorations so far!
Materials & Tools
card stock
a circle punch (mine is 2.5″ in diameter)
glue stick
string or baker's twine
ruler
scissors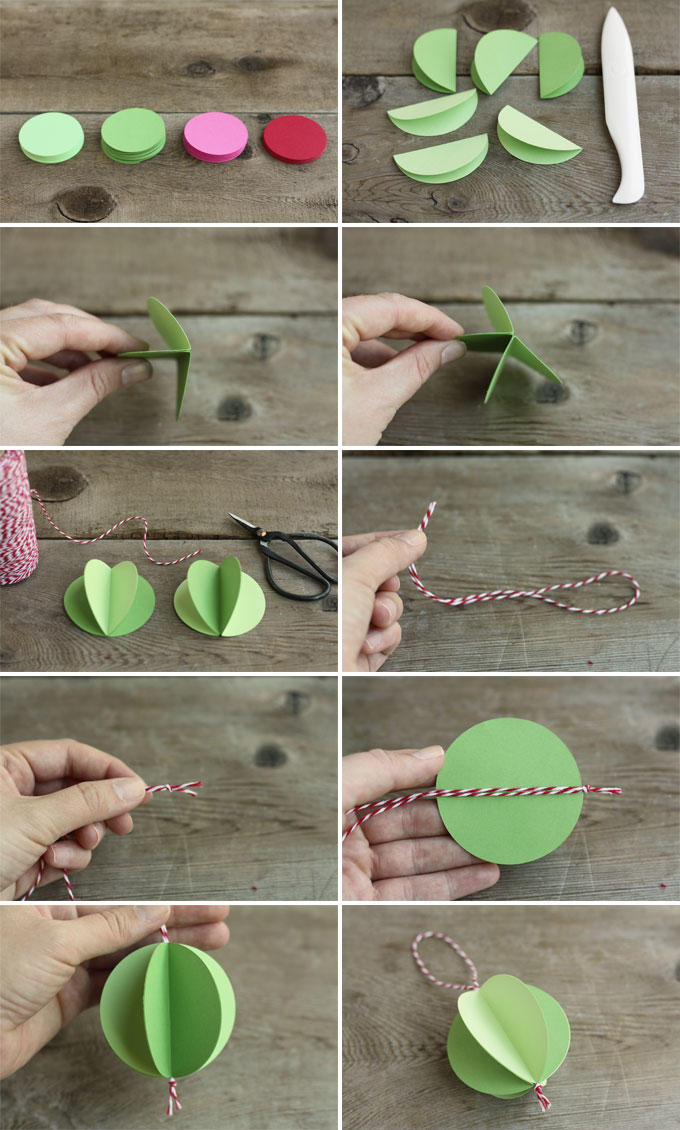 Steps
1. Punch circles out of card stock. You'll need six circles for each ornament, and I think it looks nice to have alternating colors. I used two different shades of green for the green ornaments, and both red and pink card stock for the red ornaments.
2. Fold each punched circle in half. If you have a bone folder, this is the perfect time to use it. But they're not the least bit necessary, so don't stress if you don't have one.
3. Begin by gluing two folded circles together. If you are using two different colors or shades of card stock, glue two different colors together.
4. Glue another folded circle onto the pair. Make sure you are alternating colors.
5. Set down that set of circles, and repeat steps 3 and 4 with three more folded circles. If you are using two different colors of card stock, use the opposite color arrangement from last time. When I made my green ornaments, one set of three circles had a light green sandwiched between two dark greens, and the other had a dark green sandwiched between two light greens.
6. Cut 12 inches of string or baker's twine, and fold it in half.
7. Knot the free ends of the string together fairly close to the end.
8. Pick up one of the sets of glued circles, spread glue all over the back side of it, and lay the string across the center, right in the gap, making sure the knot is snug against one side.
9. Glue the other set of circles on top of the string, sandwiching it in the middle of all of the folded paper circles. Match up the edges of both sets of circles, and press firmly.
10. All done! Repeat the entire process with more circles and string to make more ornaments.