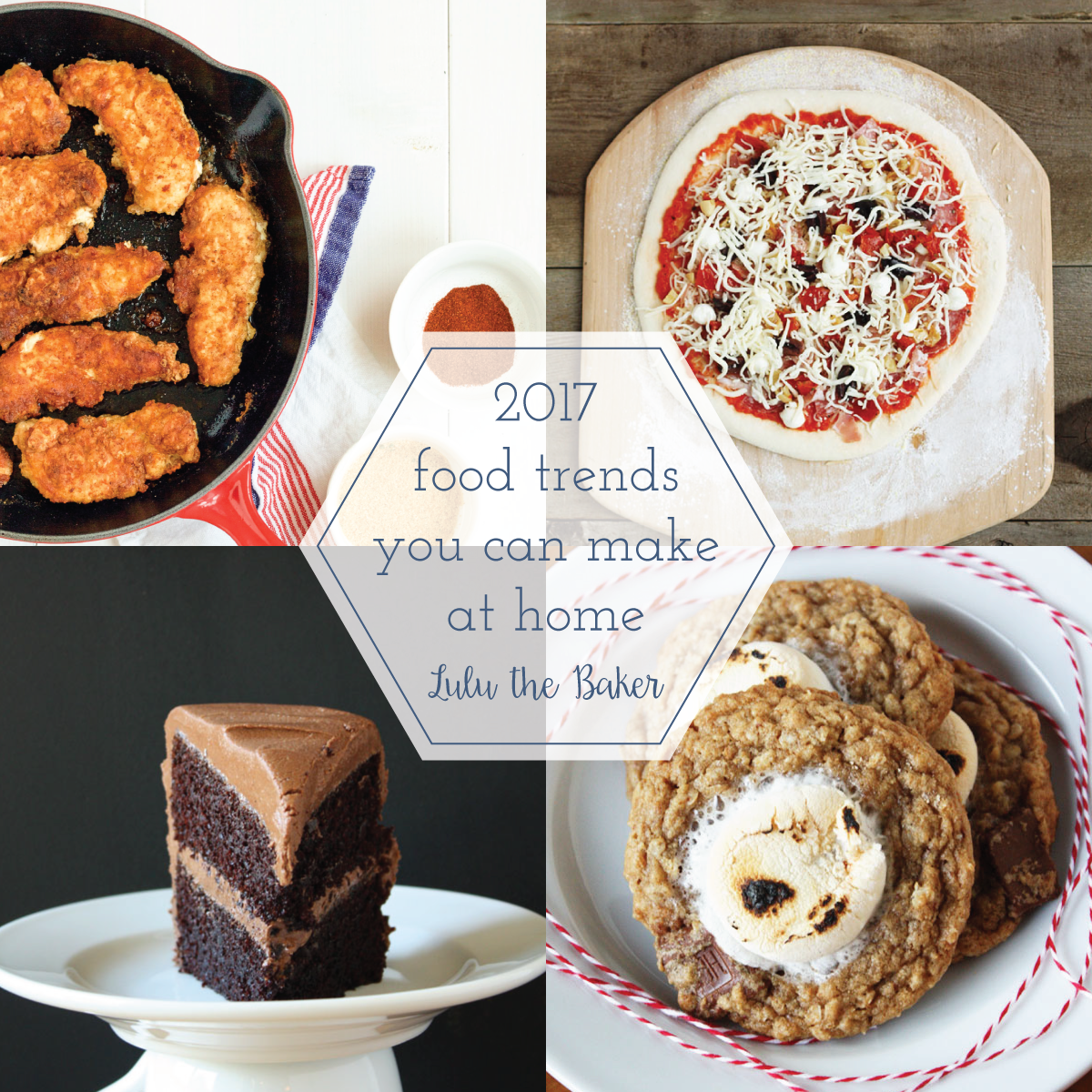 I love reading about new trend predictions every January. Experts in every imaginable field chime in about what's going to be HOT (and NOT!) in the upcoming year. Fashion trends, home trends, DIY trends, and yes, food trends. I've had fun reading all kinds of predictions for 2017 food trends. Here are 5 of my favorites, along with some tried and true recipes that will help you be on-trend this year…
1. Fried Chicken
According to Conde Nast Traveler, fried chicken is going to have a huge year in 2017. We can expect to see it on sandwiches, especially breakfast sandwiches. I have to say, as a chicken sandwich lover, I'm totally on board with this.
Try this trend: Make Mom's Pan-Fried Chicken.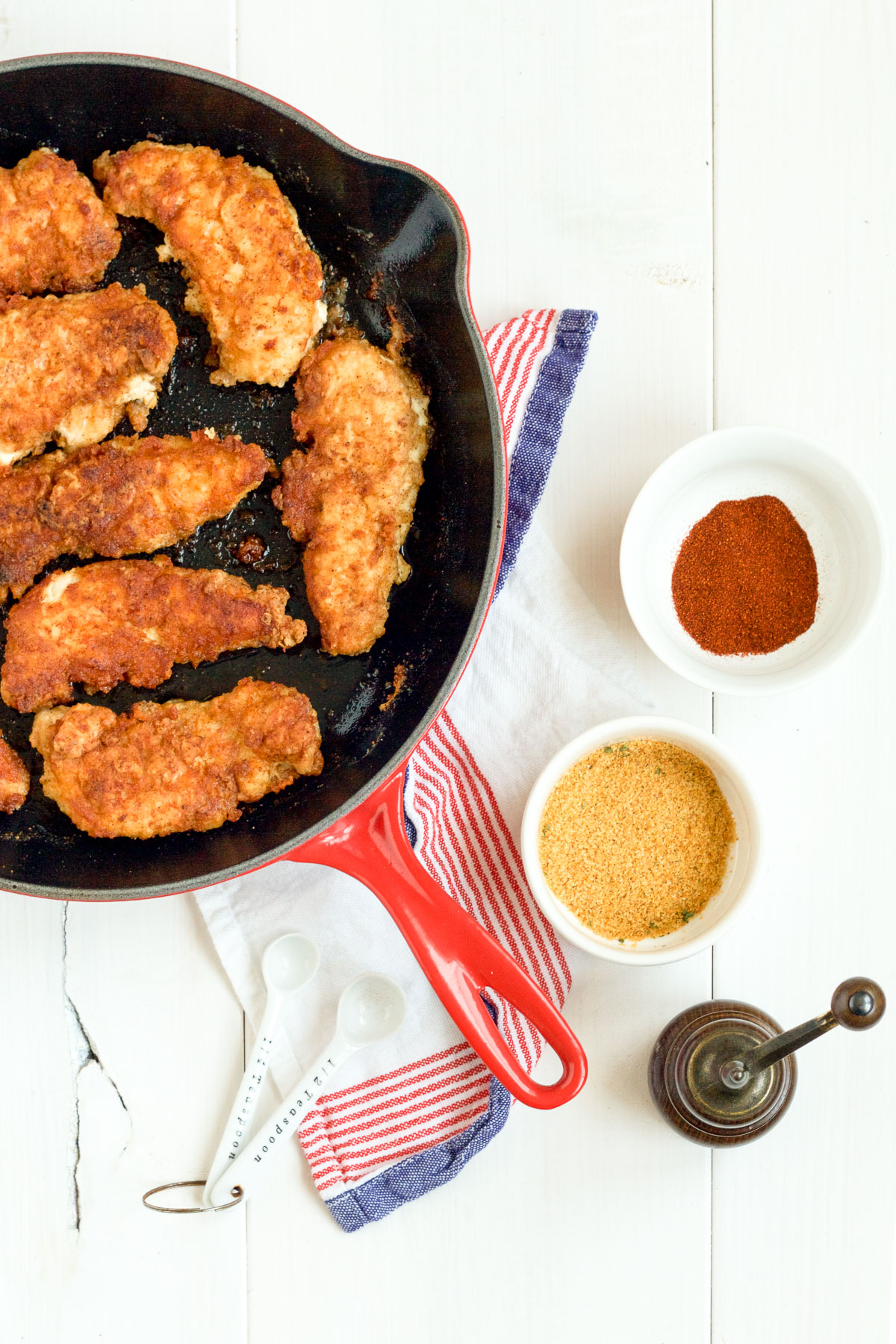 2. Pizza
Bon Appetit tells us that pizza, especially on a thick, fluffy crust, is going to be trending in 2017. I have to admit that this one, in particular, is a head-scratcher. I mean, when has pizza NOT been popular? Nevertheless, if pizza is going to be trendy this year, count me in! I can always go for gooey cheese and tomato sauce on a delicious crust.
Try this trend: Make World Cup Antipasto Pizza, Midwinter Margherita Pizza, or Chicken Caesar Salad Pizza.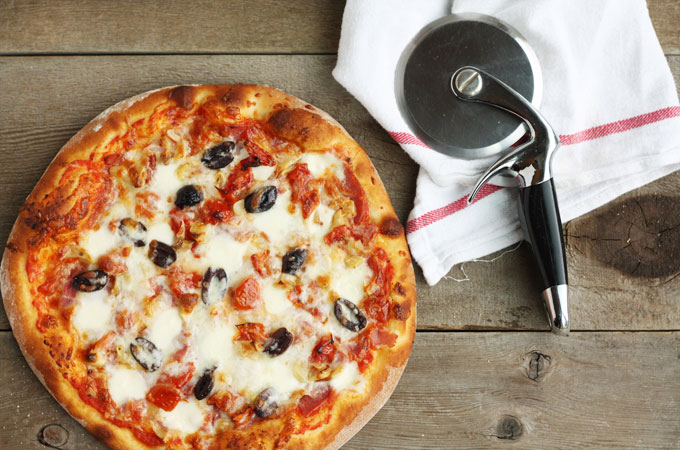 3. Chocolate Cake for Breakfast
This trend from Sterling-Rice Group is an internet favorite already. Since chocolate is good for you, they reason that eating it earlier in the day helps brain function. Or something. I didn't really read past the "Chocolate Cake for Breakfast" part.
Try this trend: Make Chocolate Cake with Oreo Buttercream, Flourless Chocolate Cake with Salted Caramel Sauce, The Best Chocolate Cake Ever, Double Chocolate Cake, or The Best Chocolate Cupcakes.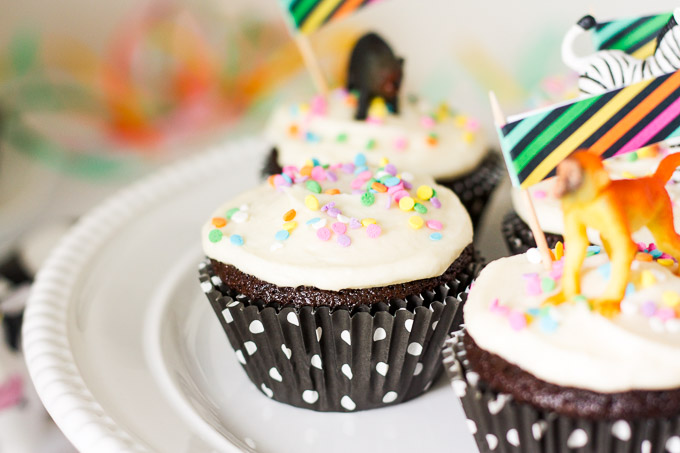 4. S'mores
Food.mic predicts that s'mores, which have been trending for a couple of years already, are really going to hit the big time in 2017. I love s'mores, and can't wait to see if this trend actually takes off, and what delightful creations using chocolate, marshmallow, and graham crackers result from it.
Try this trend: Make Mini S'mores Pies, S'mores Cupcakes, Campfire S'mores Cookies, or S'mores Brownies.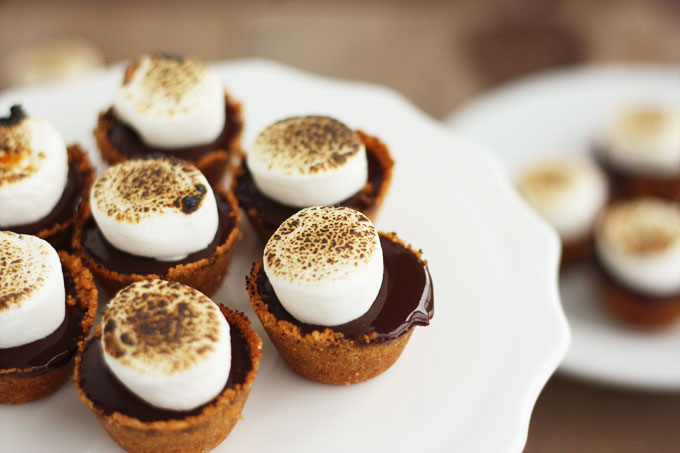 5. Soups
Is there anything more comforting than a bowl of delicious, hot, homemade soup? Brit + Co doesn't seem to think so, and is predicting bowls and bowls of yummy soup for everyone this year. Bring on the soups!
Try this trend: Make Pasta Fagioli, Minestrone with Italian Sausage & Kale, Mom's Sweet Corn Chowder, Our Favorite Chili, Tortilla Soup, or everyone's favorite, Cheesy Vegetable Chowder.