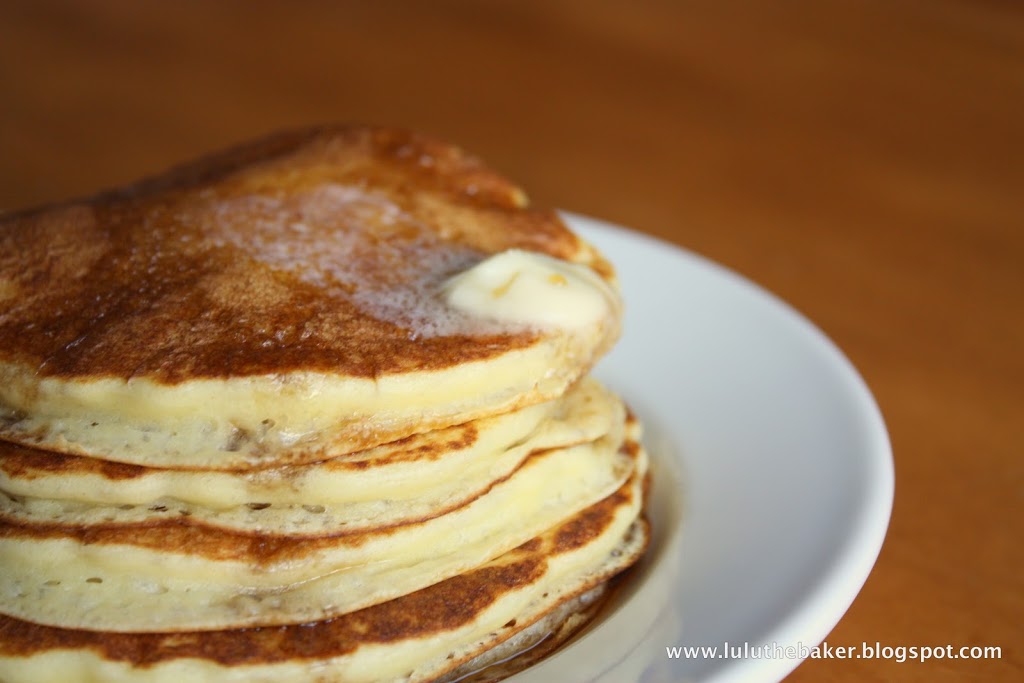 I'm about to tell you something that will firmly cement my reputation as a picky eater (which I deny, by the way): I don't like pancakes that much. In my defense, I have nothing against pancakes. I just wouldn't ever choose them for breakfast. Ever. I would choose scrambled eggs or french toast or pretty much anything else before I'd choose pancakes. Once, at the Original Pancake House, I actually ordered a big bowl of yogurt and granola instead of pancakes. Did you notice the subtle irony there?
That being said, my father in law makes really delicious buttermilk pancakes. I mentioned last week that my husband's family almost always has biscuits and gravy at family gatherings, but what we have just as often is Pop's Pancakes. They are a true family favorite, whole-heartedly loved by both young and old. In fact, I have actually requested them a time or two—gasp! They are the best buttermilk pancakes I've ever had, and everyone who tries them comments on how they're the best!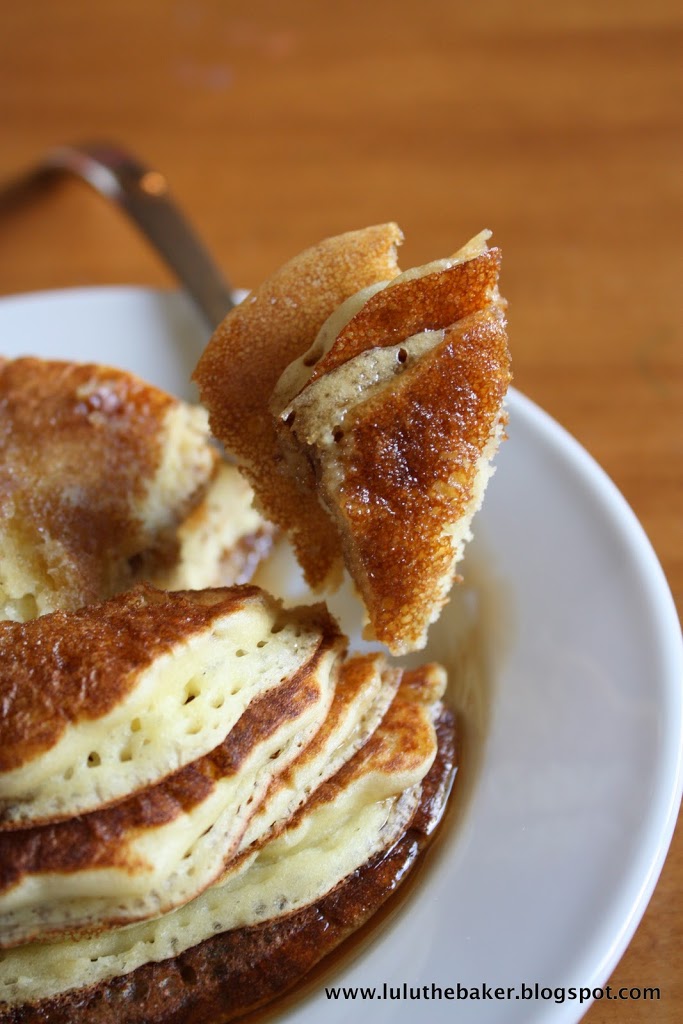 Pop's Pancakes
These are our favorite homemade pancakes! Everyone who eats them comments on how delicious they are!
Ingredients
2 cups flour
1 rounded Tablespoon baking powder
1 teaspoon baking soda
1 Tablespoon sugar
4 eggs
½ cup oil
1 quart buttermilk
Instructions
In a medium bowl, combine dry ingredients.
Place eggs and oil in a blender, and add enough buttermilk to equal 1 quart. Blend together, then whisk mixture into dry ingredients.
Cook pancakes on a hot griddle until the bottoms are golden, then flip. Continue cooking until cooked through.
Serve with butter and maple syrup.
SaveSave