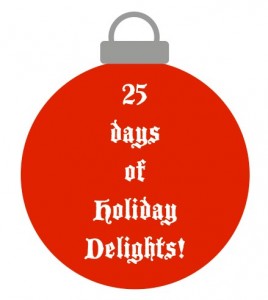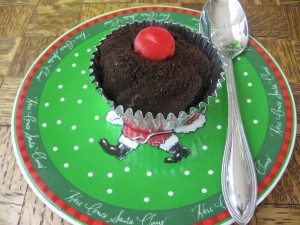 What?! Yes, Tui Balls. You probably have no idea what Tui (pronounced "2 E") Balls are, so here's a quick primer: fluffy pink peppermint puffs stuffed with miniature marshmallows, all covered in chocolate cookie crumbs. Think angel kisses or clouds or snowflake whispers or some other lighter-than-air thing. I remember my mom making these for some Christmas party when I was a child. And she remembers her mom making these for some Christmas party when she was a child. And now my children will remember me making them when they were children. Unfortunately, I was too excited when I made mine to wait for them to freeze completely, hence, they look a little lop-sided. But they still tasted amazing!
Tui Balls
makes about 15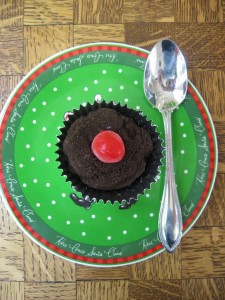 1 pint heavy cream, whipped until stiff
3/4 cup finely crushed candy canes or starlight mints (a food processor works best)
1/2 a bag of miniature marshmallows
2 drops of red food coloring
1 package of Nabisco Famous Chocolate Wafers, finely crushed (again, a food processor works best)
marascino cherries for garnish
Gently fold the crushed candy, marshmallows, and food coloring into the whipped cream. Spread in a 9 x 13″ pan a freeze until firm. Using an ice cream scoop, form the frozen pink fluff into balls. Roll each ball in crushed chocolate wafers and place in foil cupcake papers. Top each with a marascino cherry. Freeze until ready to eat.