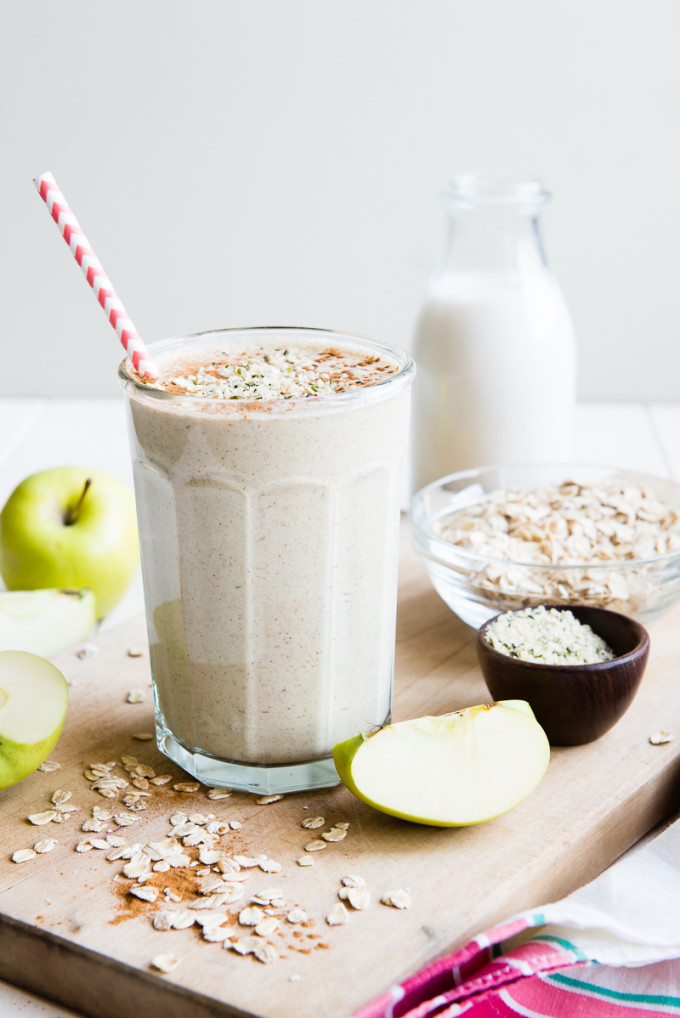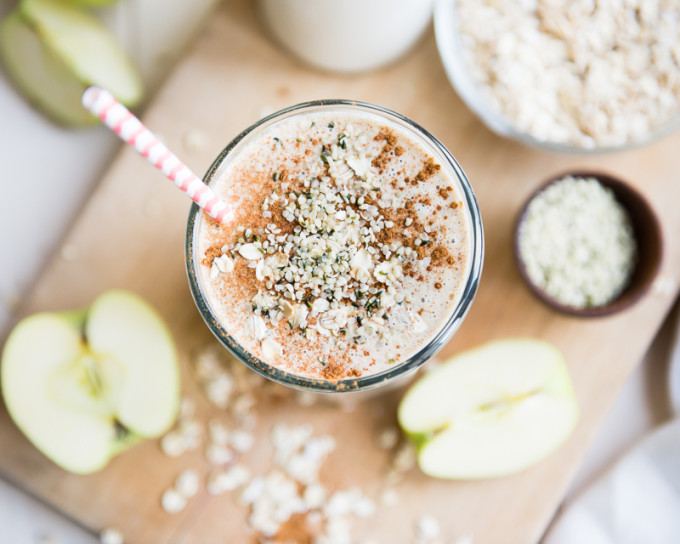 I'm cutting back on blogging this month to spend time with my new baby! I'm so thrilled to have some talented friends stepping in to share amazing DIYs, recipes, and more with you, lovely readers. Today, my good friend Lindsey from Cafe Johnsonia is here to share a fantastic breakfast smoothie recipe, complete with her trademark stunning food photography. Enjoy!
Hi everyone! I'm Lindsey Johnson and I blog over at Cafe Johnsonia. I'm happy to be visiting over here while Melissa is snuggling her darling baby.
I am a smoothie lover through and through. I started making them back when I was in fourth grade. (True story.) Though I suppose I used the term "smoothie" loosely as my smoothies often contained a few scoops of rainbow sherbet. My smoothies have definitely evolved in the past 25+ years!
I typically like to start my day out with a smoothie. I love them because 1) I can make them quickly and the clean up is close to nil, 2) They're easy to sip on the go, and 3) It's easy to make them healthy and nourishing. It's also a way I can get a few servings of fruit and veggies into my day without too much effort.
This one is still on the healthy side (even without spinach or kale!) and is packed with protein, fiber, and healthy fats. You know how sometimes you're hungry an hour after you drink a smoothie? Not with this one. All of the ingredients add up to a satisfying, filling smoothie that tastes like a milkshake.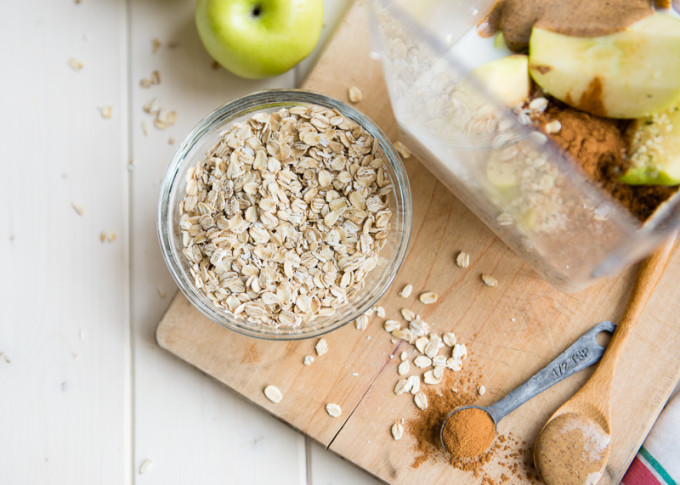 Now, I love a good bowl of warm oatmeal as much as the next girl, but I really do love adding uncooked oats to my smoothies. Oats add fiber and makes the smoothie extra thick.
The apples make it sweet without being too sweet. The hemp hearts add a lot of protein. If you don't have them on hand or they aren't available, chia or flax seeds work, too. (Add a little extra liquid because both flax and chia have a lot of thickening power that hemp hearts don't have.)
This recipe makes a good 20-24 ounces, which is great as a meal replacement. But it can also be split into two smaller servings. It keeps well for one to two days in the fridge, so you could even make a double batch and be set for a few days.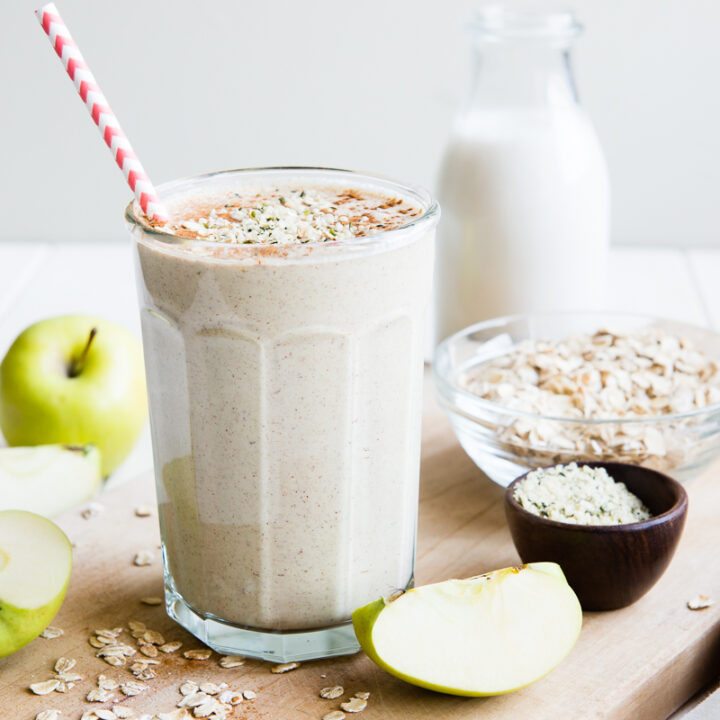 Apples n' Oats Breakfast Smoothie
This yummy breakfast smoothie has apples, oats, and plenty of spice for a delicious (and good-for-you!) morning treat.
Ingredients
1 cup milk of choice (non-dairy or dairy)
1 large or 2 small apples, any variety
1/3 cup old fashioned rolled oats
2 Tablespoons hemp hearts (can substitute chia or flax seeds)
1 Tablespoon almond butter
1/2 teaspoon ground cinnamon
1/2 cup ice (optional, to make it cold)
Instructions
Place milk and oats into a blender. Let stand for a few minutes to soften the oats.
Core apple. Peel if desired.
Place all of the remaining ingredients into the blender. Puree until very smooth. Can be made a day in advance and stored, covered, in the refrigerator.
Notes
If using flax or chia seeds, add 1/4 to 1/2 cup extra liquid so the smoothie doesn't thicken too much.