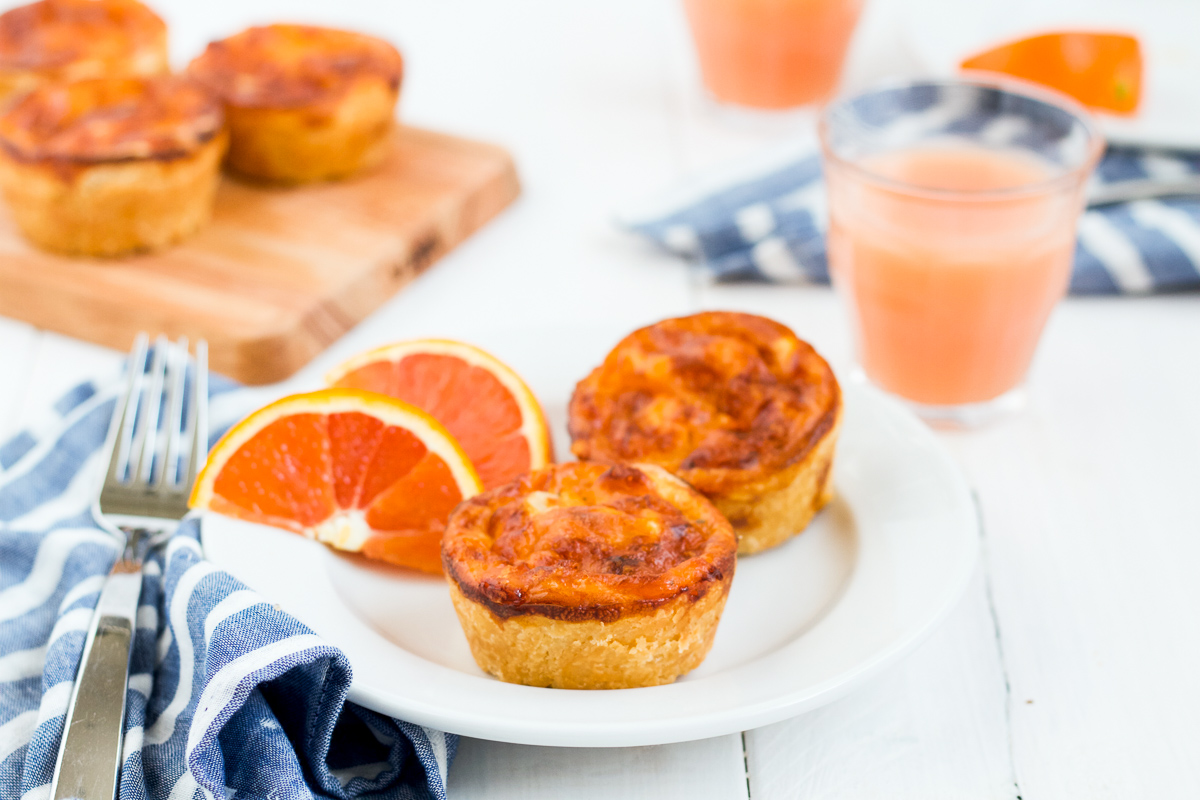 One of my very favorite brunch dishes is quiche. It basically renders me helpless. If I'm at a restaurant serving quiche, there's a 90% probability that I'll order it, and don't even get me started on "quiche of the day." My favorite recipe for quiche, the one that I return to over and over, is a longtime family favorite from my mom. I have no idea where she got the recipe, but she's been making these mini quiche for as long as I can remember, and they're amazing. The crust calls for both butter and cream cheese, creating a savory, flaky, tender pastry, and the filling is loaded with bacon, onions, and cheddar—the perfect quiche combo. These mini quiches' small size and individual portions make them perfect for serving to guests, who can eat just one, or who can indulge in two or three. We've eaten them for breakfast, lunch, and dinner, and they reheat beautifully as well. Add them to your next breakfast or brunch menu, and get ready for the compliments to come rolling in!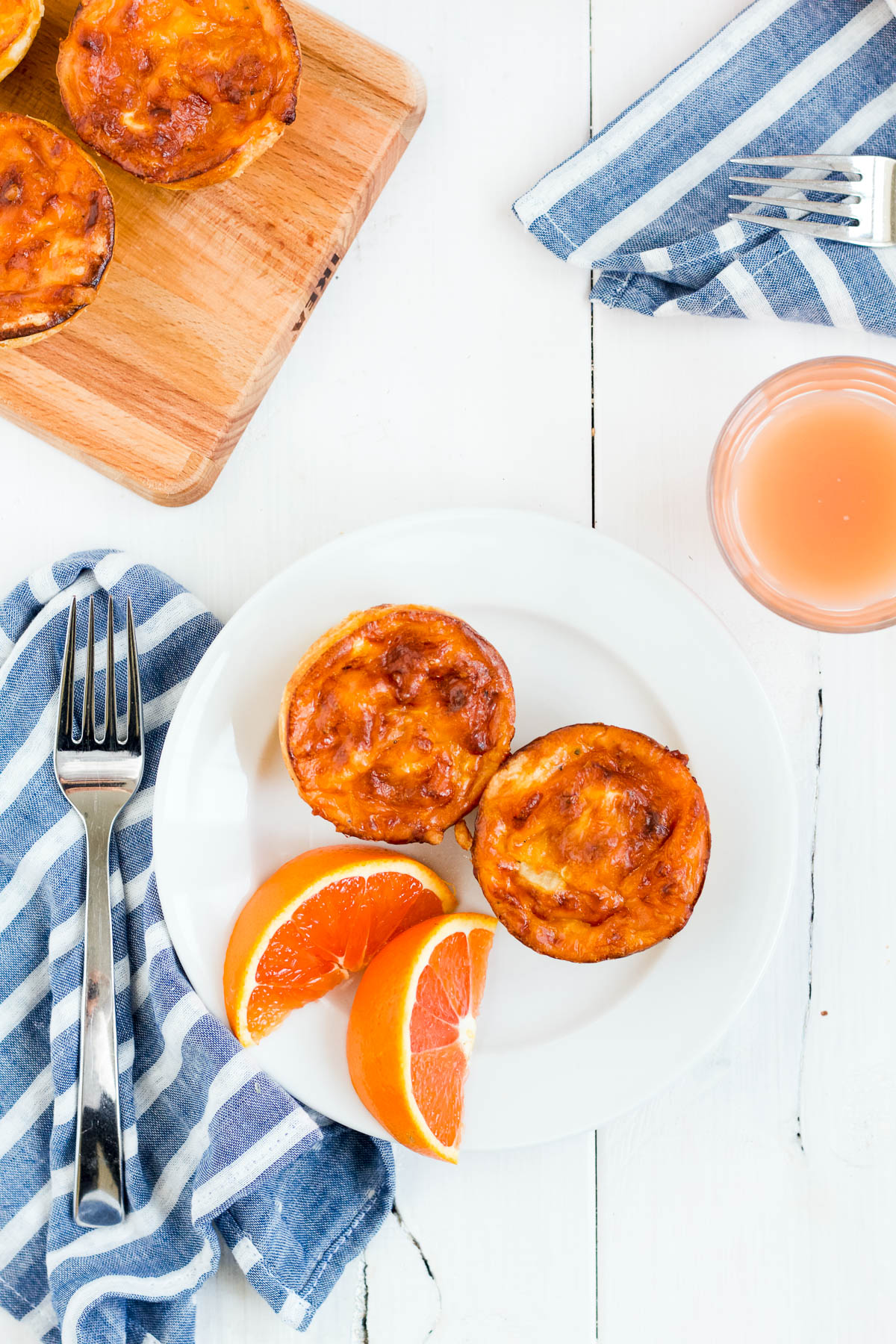 Cheddar, Bacon, & Onion Mini Quiche
These delicious mini quiche are perfect for serving to guests for breakfast, lunch, or even dinner. Their flaky crust and savory bacon, cheddar, and onion filling make them a family favorite.
Ingredients
for the crust:
3 oz cream cheese, softened
½ cup butter, softened
1 cup flour
pinch salt
for the filling:
4 eggs
1 12-oz can evaporated milk
½ lb bacon, cooked, drained, and crumbled
1 cup shredded cheddar
¼ cup onion, finely minced
¾ teaspoon salt
¼ teaspoon sugar
freshly ground black pepper
Instructions
Preheat the oven to 350°F. To make the crust, blend cream cheese, butter, flour, and salt until well combined. The dough will be soft, but it is easy to work with. Divide into 12 balls. Pat into ungreased muffin tins, covering the bottom and up the sides of each cup. Set aside.
Place even amounts of bacon, onion, and cheese in prepared crust. Beat eggs; add milk, salt, sugar, and pepper and mix well. Pour egg mixture into crust on top of bacon, etc. Bake at 350°F for 45 minutes. Let cool slightly before serving.