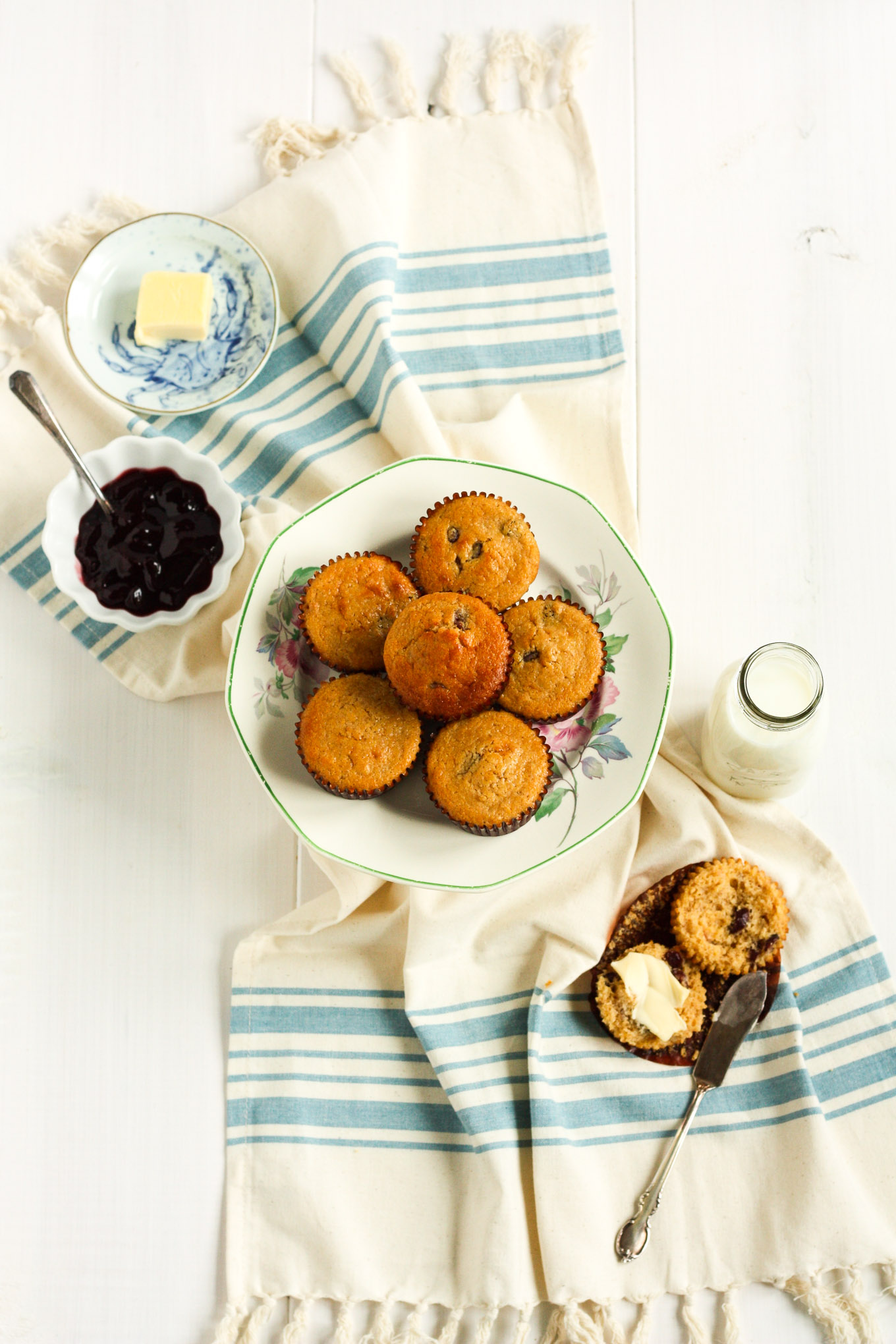 Did you catch my new series that kicked off on Saturday morning? It's called "This Week's Menu Ideas," and I'm hoping it will be a regular if not weekly series where I share links to some of our favorite recipes. These hearty and delicious Cranberry Multigrain Muffins were part of last week's inaugural post along with a quick and tasty, cheesy quiche. We've been making these muffins for years and love them. The original recipe comes from Baking: From My Home to Yours
. All of her recipes are perfect, and the muffins are no exception. They have just the right amount of sweetness, and when they are fresh from the oven, the tops have the most wonderful, delectable crunch. They even taste great the next day, especially after a quick stint in the microwave and a slather of butter. And because they're not overly sweet, they are wonderful all day, from early morning breakfasts to cozy, weeknight suppers.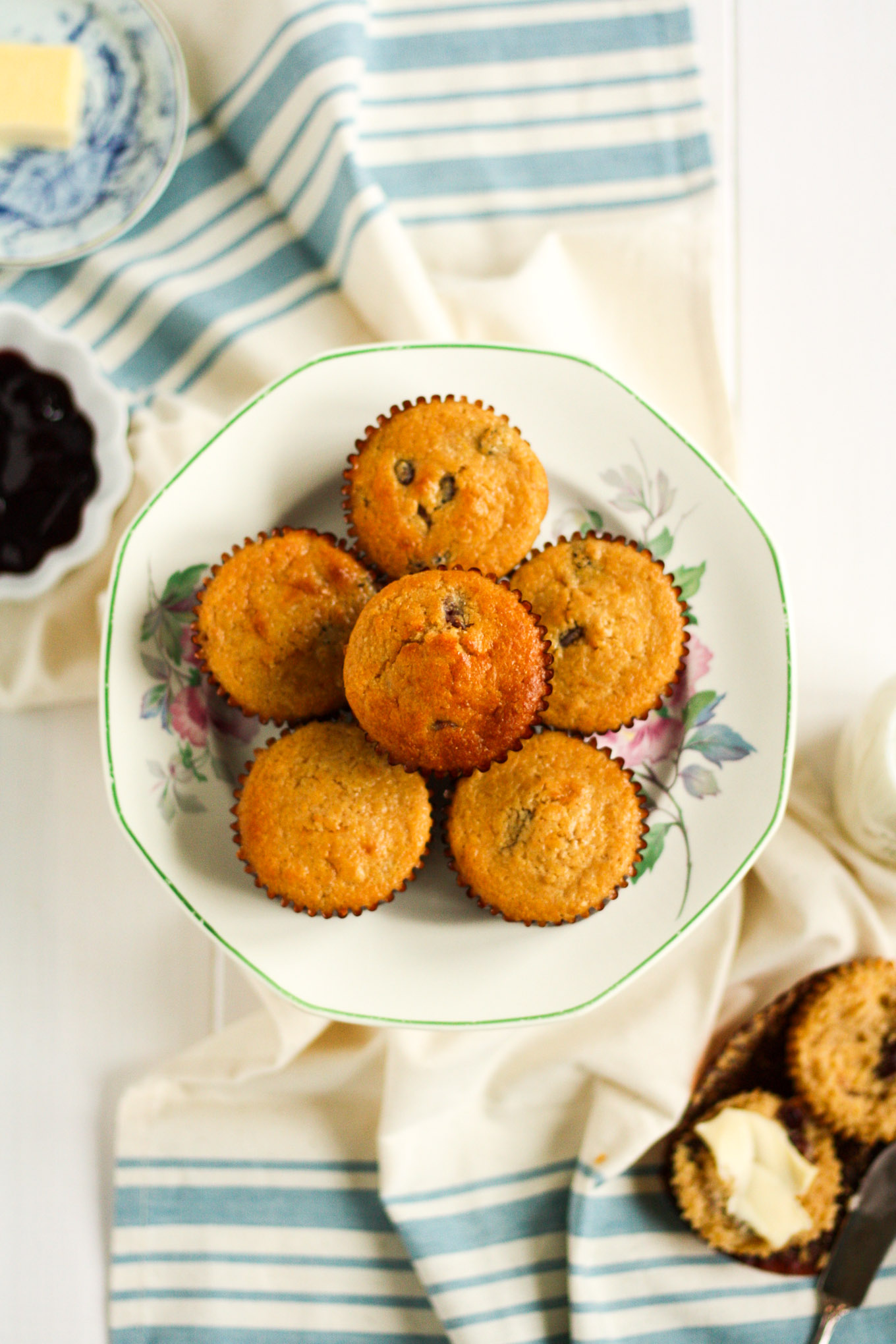 Cranberry Multigrain Muffins
Recipe type:
Breakfast, Bread
Ingredients
¾ cup dried, sweetened cranberries
boiling water
1 cup all-purpose flour
⅓ cup whole wheat flour
⅓ cup yellow cornmeal
⅓ cup old-fashioned oats
¼ cup sugar
2 teaspoons baking powder
¼ teaspoon baking soda
¼ teaspoon salt
1 cup buttermilk
⅓ cup pure maple syrup
2 large eggs
8 Tablespoons butter, melted and cooled
Instructions
Preheat the oven to 400°F. Grease a 12-cup muffin tin with nonstick cooking spray, or line the muffin tins with paper liners. Put the dried cranberries in a small bowl, and cover them with boiling water. Set aside. In a large bowl, combine white and whole wheat flour, corn meal, oats, sugar, baking powder, baking soda, and salt. Stir gently. In a medium bowl, combine buttermilk, maple syrup, eggs, and melted butter. Stir the liquid ingredients into the dry ingredients just until combined. Drain the plumped-up cranberries completely, and fold them into the muffin batter. Divide the batter evenly among the prepared muffin tins. Bake for 18-20 minutes until the tops are golden. Remove from the oven and allow to cool for a few minutes before removing the muffins from the muffin tins. Eat warm or at room temperature.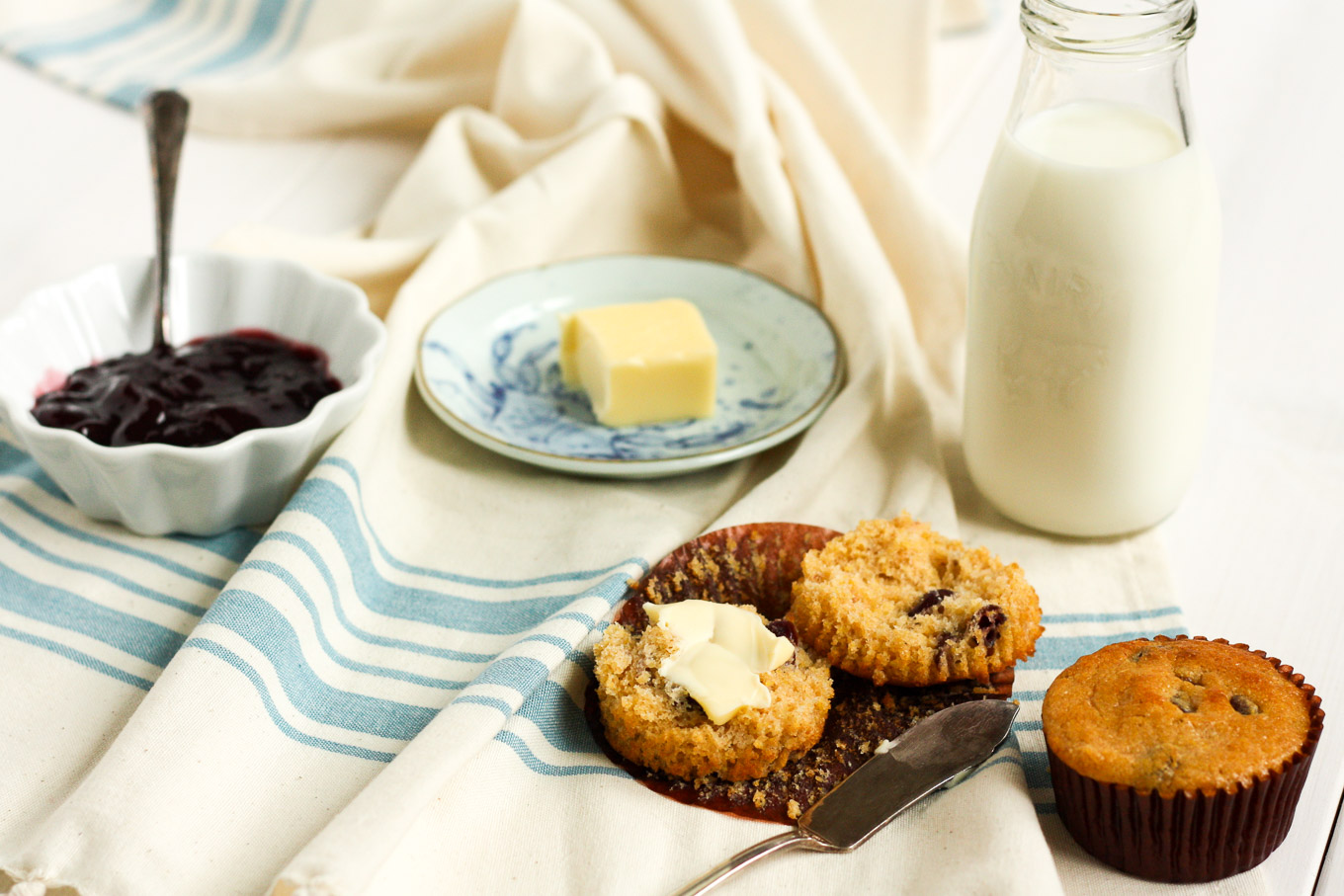 **This post contains affiliate links. You can read more about them on our policies page.**