This darling printable kitchen conversion chart is the FREE pre-order gift available when your purchase a copy of Farmhouse Weekends before April 6th!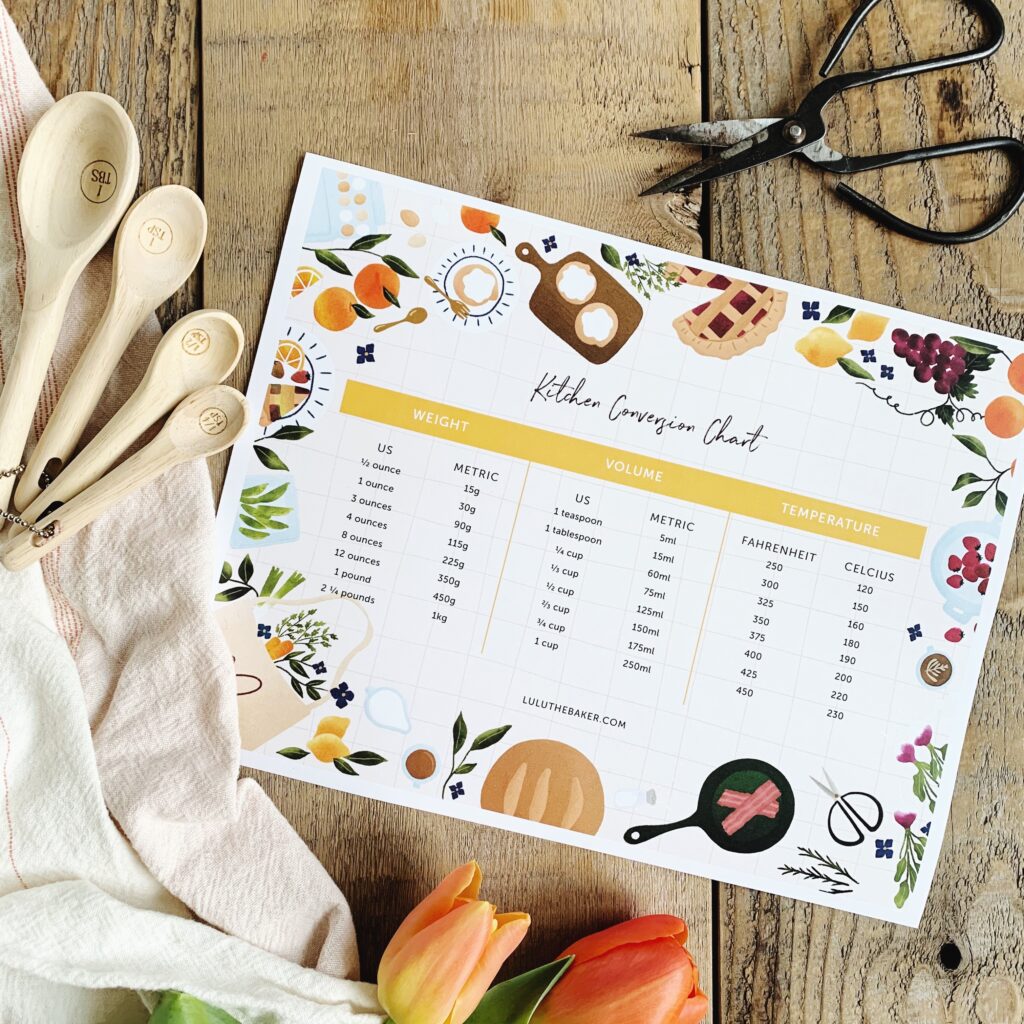 Farmhouse Weekends comes out in less than three weeks! I can't wait for you to have this beautiful book in your home and start finding new favorite recipes! If you have already ordered a copy or if you order it anytime before the publication date, April 6th, you can get this cute printable kitchen conversion chart as a free pre-order gift!
Where can I order a copy of Farmhouse Weekends?
You can find a whole list of places to order Farmhouse Weekends from on this blog post from a few months ago. You can also talk to your favorite local bookstore about ordering a copy for you!
How do I get the free pre-order gift?
Once you've pre-ordered a copy of Farmhouse Weekends, getting the free printable kitchen conversion chart is easy. Click this link and fill out the google form with your email address and a picture of your physical receipt or a screen cap of the email confirming your online purchase. Once you submit the form, my publisher will send the digital files to the email address you submitted. You'll get two different conversion charts: one with a landscape orientation like in the picture above, and one with a portrait orientation. You can download the files to a memory stick or thumb drive, take them to your local print shop, and get full-color copies on card stock for about $.70 a piece!
What can I use these conversion charts for?
Once you have your conversion chart printed, you can frame it and display it in your kitchen, tape it to the inside of a kitchen cabinet, stick it on your fridge, make it your phone wallpaper……there are so many ways you can use this! Just remember that these files are for personal use only.
I'd love to see or hear how you use your kitchen conversion chart! Many thanks to my publisher, Gibbs-Smith, for tackling the logistics of getting the files sent to everyone. And a huge thank you to Stephanie at Make and Tell for her darling illustration and design work. I hope you all love it as much as I do!