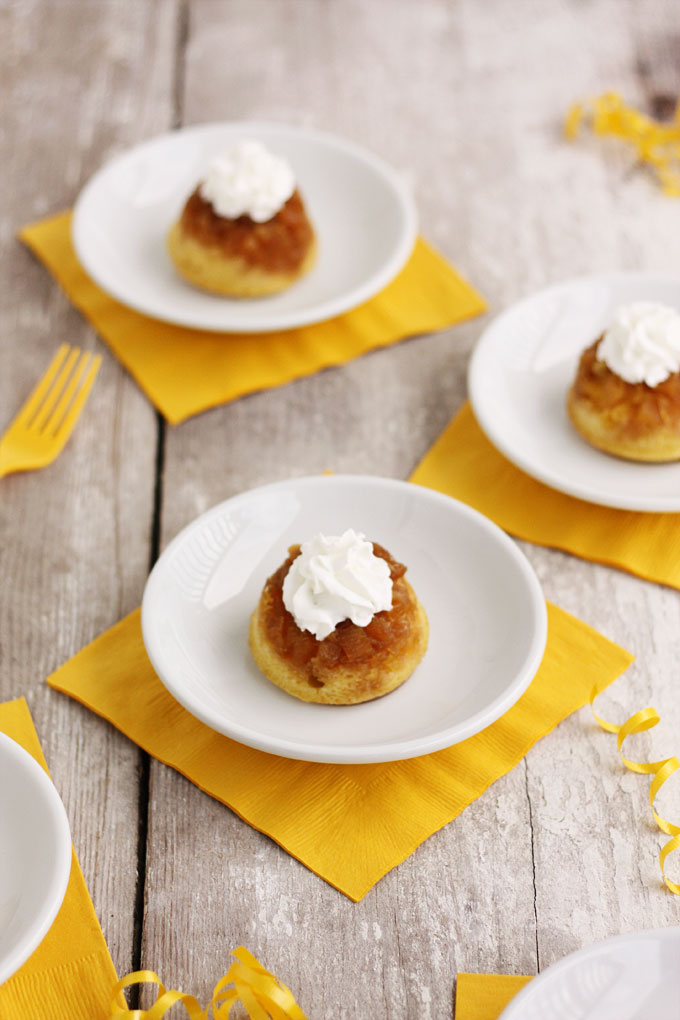 Thank goodness it's Friday, friends! Every week seems to go by more quickly than the last, doesn't it? I'm looking forward to getting a little work done this weekend, watching a 3rd grade soccer game, enjoying the sunshine, eating some tacos, and possibly installing a plank wall in the mudroom. With help.
A few weekends ago, I made a big batch of these tasty, almost bite-sized pineapple upside-down cakes. I've always loved pineapple upside-down cake, but these little cupcake versions are my favorite. They are so cute and dainty, not to mention delicious! If you want to add them to your weekend menu, you can find the recipe on my latest Design to Dish post on Minted's blog Julep.
Have a fantastic weekend!