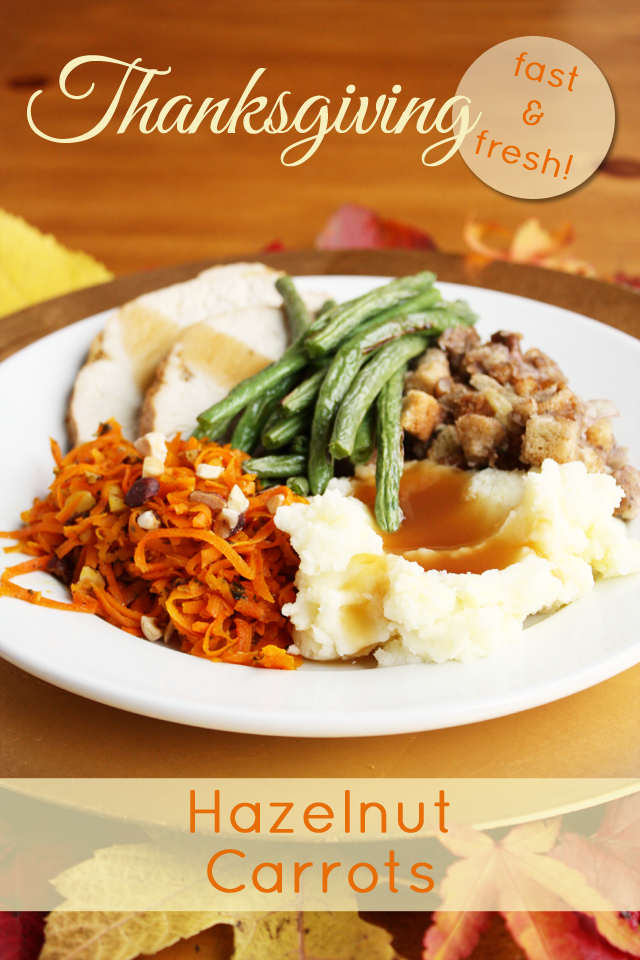 My mother-in-law started making these delicious hazelnut carrots last year around Christmas, and I think they are just divine! The honey and apple juice heighten the natural sweetness of the carrots, and the nutmeg and hazelnuts make them very fancy without making them fussy. Plain, steamed carrots are good; carrots sauteed with butter, honey, apple juice, spices, and hazelnuts are great! Take your Thanksgiving carrots up several notches this year and make these hazelnut carrots!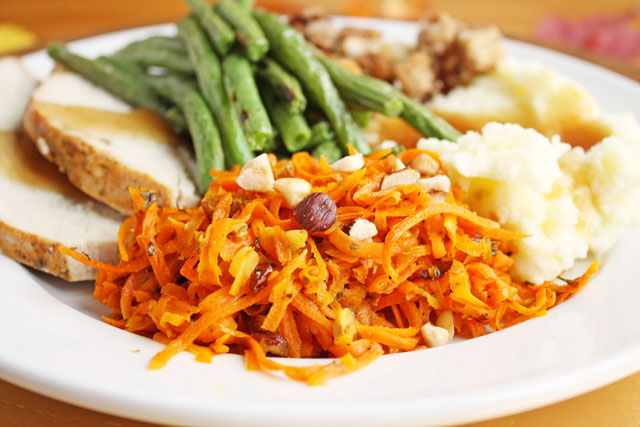 Thanksgiving, Fast & Fresh: Hazelnut Carrots
Ingredients
4 large carrots, peeled
¼ cup chopped hazelnuts
4 Tablespoons butter
2 Tablespoons honey
1 Tablespoon apple juice
1 Tablespoon dried parsley
½ teaspoon salt
¼ teaspoon garlic powder
freshly ground black pepper
a pinch of nutmeg
Instructions
Using the grating disk in your food processor, shred the carrots and set aside. If you don't have a food processor, you can use a box grater.
In a large, dry skillet, toast the hazelnuts over medium heat until they begin to brown. Add all remaining ingredients and stir to combine. When butter has melted, add shredded carrots, cover, and reduce heat. Cook, stirring occasionally, until carrots are tender.
Save
Save