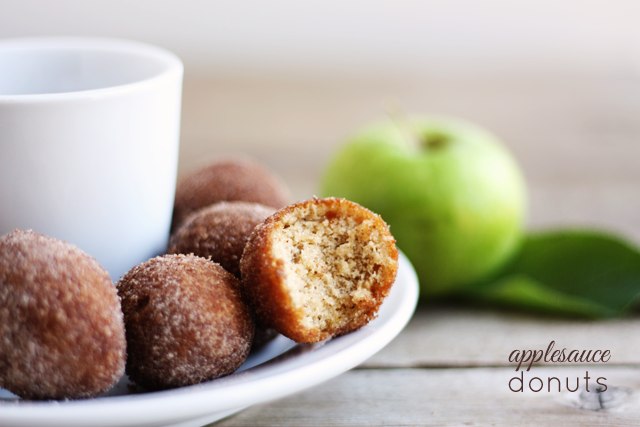 I really, really love summer. I love the warmth and sunshine, the long, lingering days, the fresh food, and all of the fun. But I'm actually ready to put Summer away for another year, as much as I love it, because Fall is my absolute favorite season. The air is crisp and clear and smells like a delightful mixture of wood smoke and spices. The food is rich and warm, baked goods filled with apples and pumpkin and cinnamon abounding. And speaking of apples and cinnamon, these delicious little applesauce donuts are a long-time family favorite, and a perfect way to welcome Fall! They have a sweet, mildly-spiced flavor with just a hint of nutmeg and cloves, a light, tender crumb, and a show-stopping coating of cinnamon-sugar that makes them addicting and amazing, a little bit of Autumn in every bite.
from the May 1984 issue of Family Circle Magazine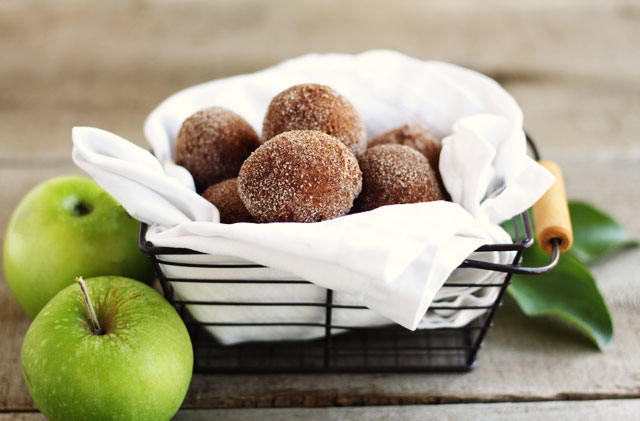 oil for frying
2 1/4 cups flour
1 1/2 teaspoons baking powder
1/2 teaspoon baking soda
1/2 teaspoon cinnamon
1/2 teaspoon nutmeg
1/4 teaspoon ground cloves
1/2 teaspoon salt
1/2 cup granulates sugar
1/4 cup packed brown sugar
2 eggs
2 Tablespoons oil
1/4 cup milk
1 cup unsweetened applesauce
1/2 teaspoon vanilla
Fill a large heavy saucepan with 3 inches of oil. Heat to 360°F. Combine flour, baking powder, baking soda, cinnamon, nutmeg, cloves, and salt in a small bowl. In a large bowl, beat sugars and eggs until fluffy. Beat in 2 Tablespoons oil. Stir in half of the flour mixture, beating until just incorporated. Stir in milk. Add the remaining flour mixture. Stir in applesauce and vanilla; mix until well-combined. Carefully drop batter by the Tablespoon into the hot oil, 3 or 4 at a time. Fry for about 3 minutes, turning once with tongs half-way through. Remove to a paper towel to drain and cool. Toss with cinnamon sugar.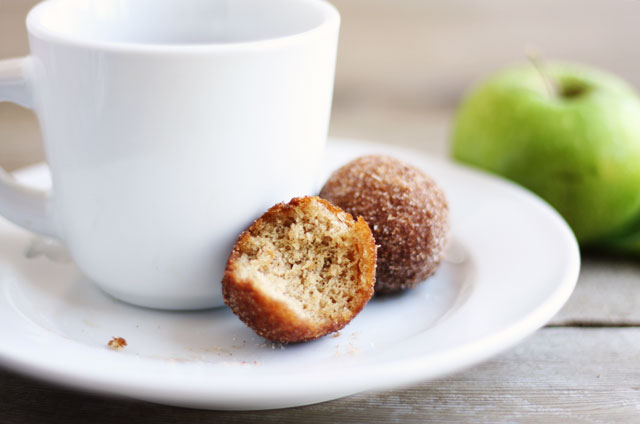 SaveSave