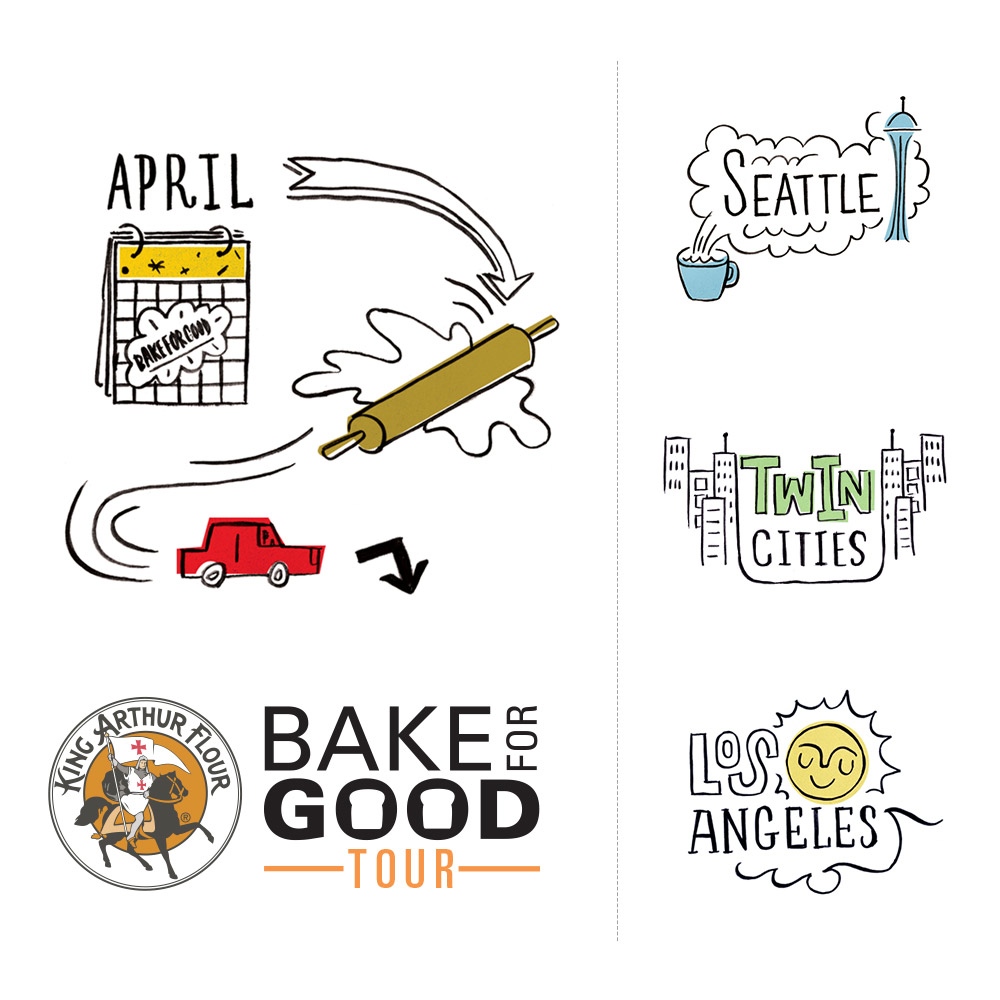 I was thrilled to be invited a few months ago to join King Arthur Flour on their Bake For Good Tour. The Bake For Good Tour was a 3-city tour inviting bloggers from across the country to learn awesome baking techniques from the pros at King Arthur Flour, and then use those skills to bake for people in the community in need. After spending the first morning learning all about bread, we spent the afternoon learning all about pies. We got to put our new skills to good use the next afternoon cooking a huge dinner for a homeless women and children's shelter in the area. We made mac and cheese, salad,  vegetables, and roasted chicken, in addition to the apple pies, brownies, whole wheat dinner rolls, and bread braids we made on Saturday. Serving dinner at the shelter was a really special experience. It was amazing to get to do something for people, something as simple but as important as making them a meal. It was truly humbling to be able to help out in such a small, significant way.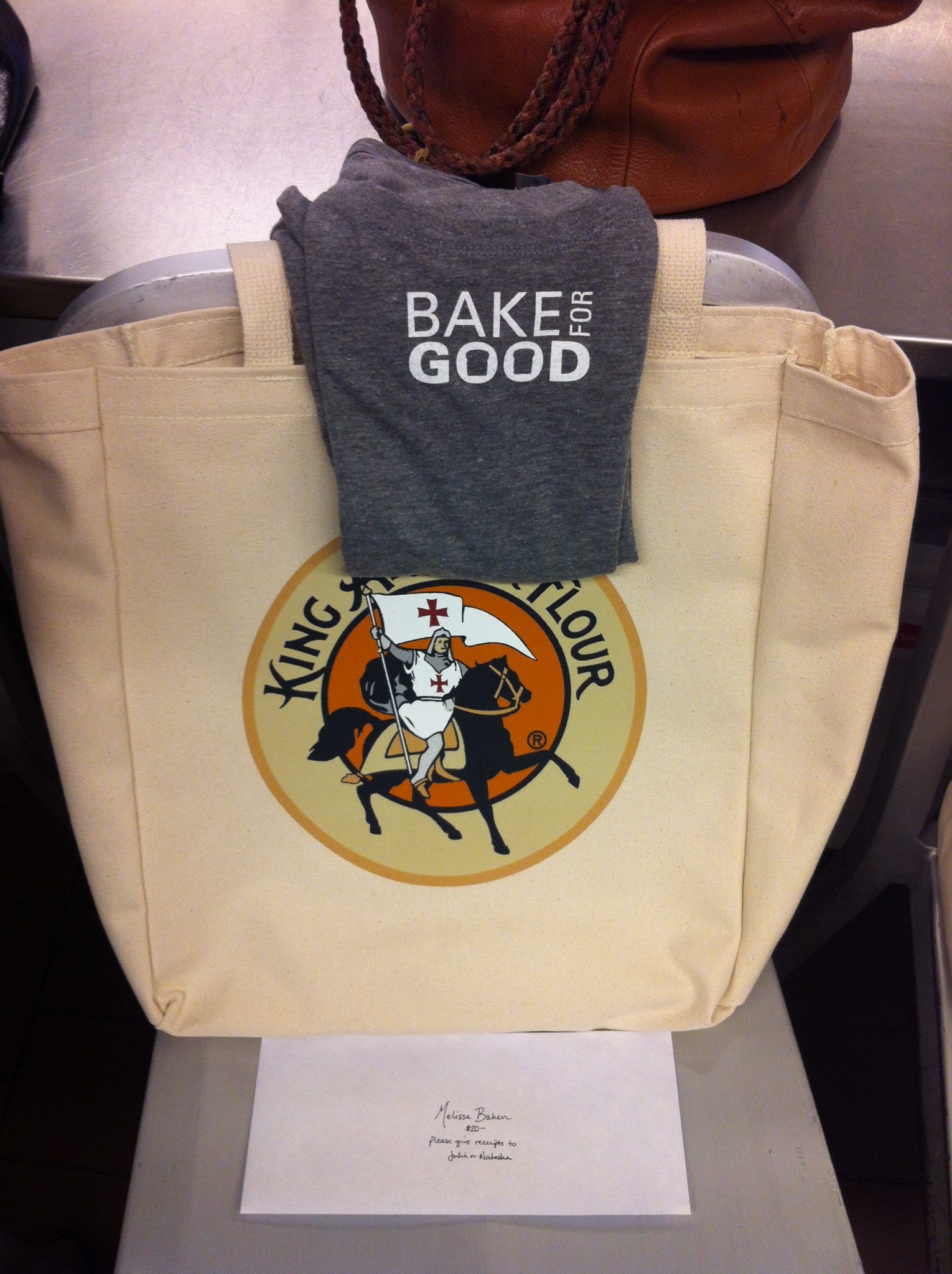 King Arthur Flour wants you to get in on the Bake For Good action too! There are so many ways to get involved–everything from baking cupcakes for your neighbor to conducting a bake sale and donating the proceeds to a good cause. Even small acts of kindness make a big difference in our communities. To help inspire you, watch this little video that King Arthur Flour put together about Baking For Good.
We started out our Bake For Good weekend learning all about yeast breads, and even though I feel pretty comfortable making bread, I learned so many amazing tips and tricks, and I get to share them with you today! With the tips and recipe I'm giving you from King Arthur Flour, you can make some beautiful bread to take to your neighbors, and get the ball rolling Baking For Good!
Instant yeast and active dry yeast, at least in small amounts like a home baker would be using, are pretty equal.
Salt helps bread in lots of ways! Yes, it makes the flavor better, but it also helps strengthen gluten bonds (to give bread it's yummy, chewy texture), and it reins in the yeast so that it doesn't go bonkers. I knew I liked salt!
White flour has a shelf life of about 1 year (longer in the freezer), but whole wheat flour only has a shelf life of 6 months.
Everybody thinks whole wheat flour has a strong smell, but fresh whole wheat flour smells mild. If your whole wheat flour smells strong, that means it isn't fresh. Throw it out and buy a new bag!
If you're using whole wheat flour in your bread dough, even white whole wheat flour, let the dough rest for about 30 minutes before kneading. That gives the wheat germ time to soften.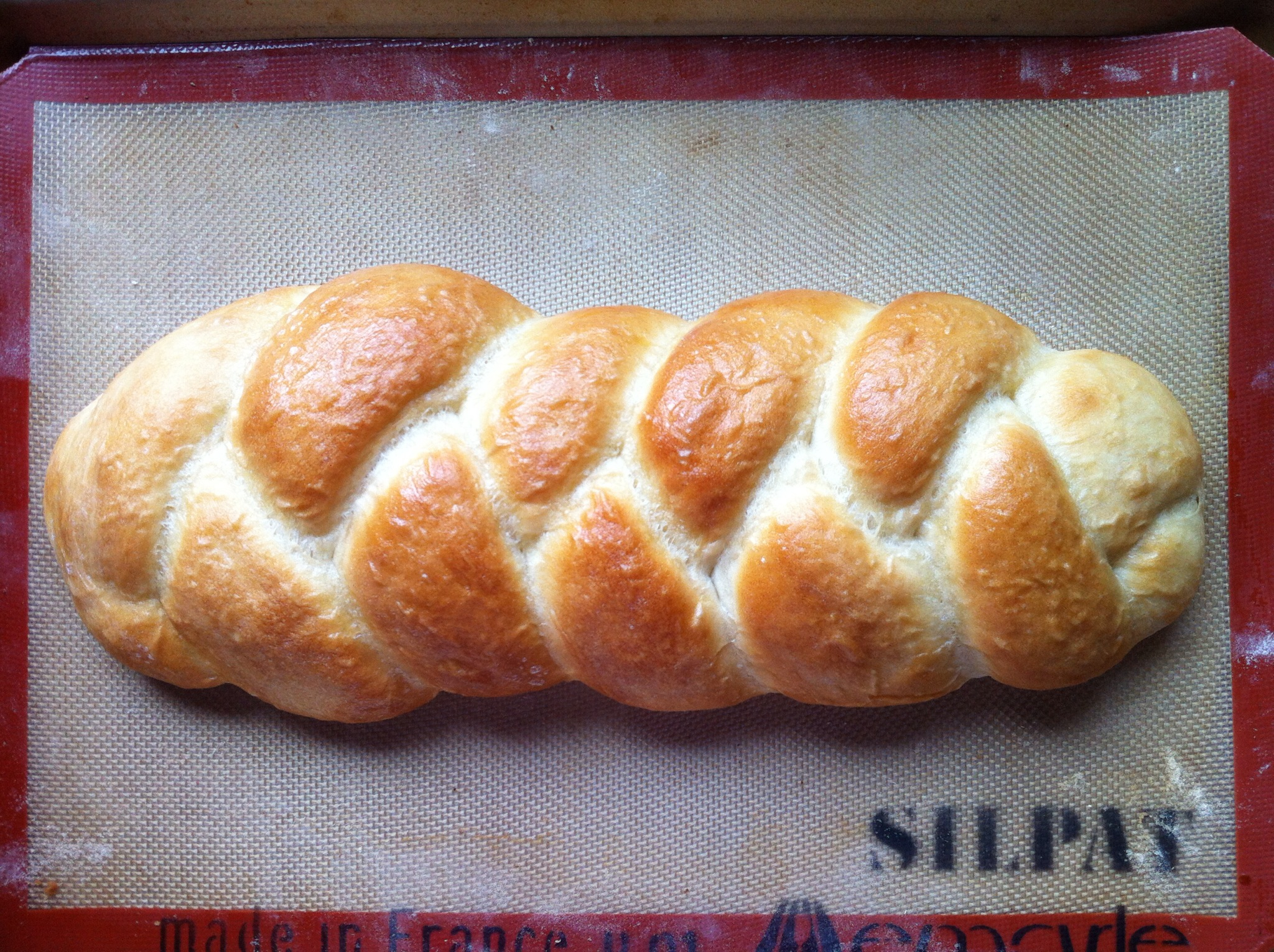 5 to 6 cups King Arthur Unbleached All-Purpose Flour
1/4 cup dry milk
1 Tablespoon sugar
2 1/4 teaspoon yeast (1 packet)
2 teaspoons salt
2 Tablespoons unsalted butter, softened
2 cups warm water
Measure 3 cups flour into a medium bowl and add the milk powder, sugar, yeast, and salt. But the butter into small pieces and stir into the dry ingredients. Pour the warm water into the mixture and blend well. Stir in the remaining flour gradually until the dough forms a shaggy mess. Turn the dough out onto a lightly floured work surface to knead. After each knead, rotate the dough 90°. Continue kneading for 8-10 minutes, until the dough becomes smooth and elastic. Place the dough in a very lightly greased bowl, cover it with plastic wrap, and allow it to rise until double in size, about 1 hour.
After the dough has risen, punch it down with your fist. Divide the dough in half and form each half into a loaf. You can put them into greased loaf pans, or divide each loaf into three equal pieces and make a braided loaf, which looks really complicated, but just adds up to making a braid out of bread dough! Cover the loaves with plastic and allow them to rise again until double in size, about 30 minutes. Bake at 375°F for 25 to 40 minutes, until the top of each loaf is golden and the loaves sound hollow when tapped. Remove the loaves from the oven and allow them to cool before cutting and eating.