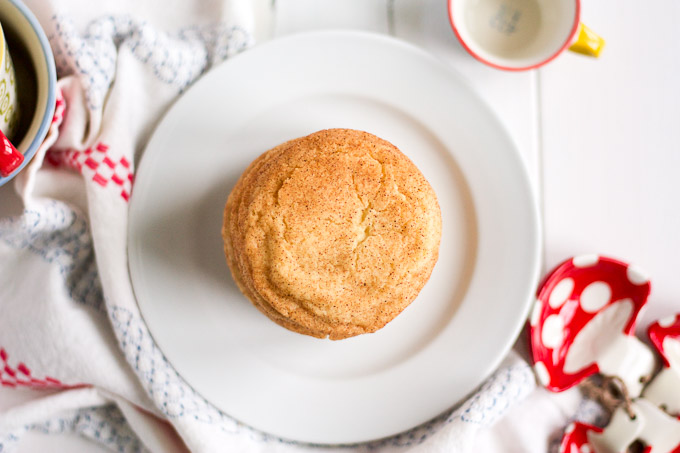 Do you have a favorite cookie? That's sort of akin to asking if someone has a favorite child! While I would probably have a hard time choosing just one type of cookie to be my absolute favorite, I could make a top ten list with a fair amount of confidence. And snickerdoodles would definitely be on that list! My mom has always been a die-hard chocolate chip cookie lover AND maker, so when I was growing up, snickerdoodles only made an appearance on very special occasions. We only really made them if someone specifically requested them, or at Christmas time for the cookie plates we took to our friends and neighbors. So I've always thought of them as fancy and special, even though they're easy enough to make that they can be everyday cookies too.
I took two of my favorite snickerdoodle recipes, each delicious but in need of some tweaking, and combined them to make this perfect, classic snickerdoodle recipe. Buttery, sweet and cinnamon-y, and super simple.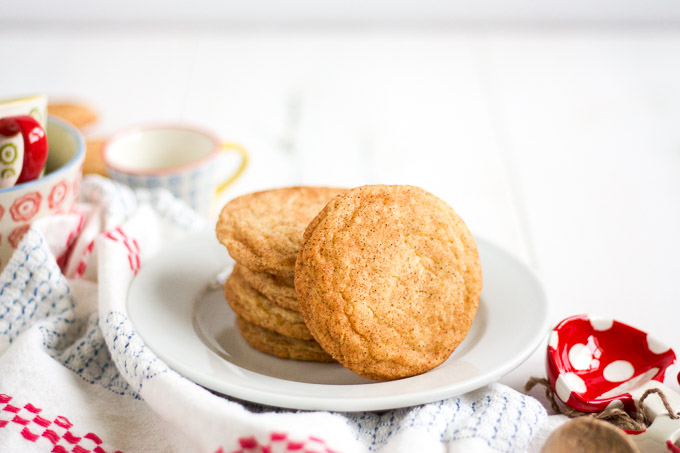 Classic Snickerdoodles
A classic snickerdoodle recipe that is as easy as it is delicious!
Ingredients
1 cup butter, softened
1½ cups sugar
2 eggs
2¾ cups all-purpose flour
2 teaspoons cream of tartar
1 teaspoon baking soda
¼ teaspoon salt
4 Tablespoons sugar for the cinnamon-sugar topping
2 teaspoons cinnamon for the cinnamon-sugar topping
Instructions
Preheat the oven to 350°F. Beat butter and sugar on medium speed until light and fluffy, about 1 minute. Add eggs and beat until combined. In a medium bowl, combine flour, cream of tartar, baking soda, and salt. Add dry ingredients to the wet ingredients, and mix until just combined.
In a small bowl, combine the 4 Tablespoons of sugar and 2 teaspoons of cinnamon for the cinnamon-sugar topping. Scoop the cookie dough and roll into 1½" balls. Roll each ball thoroughly in cinnamon-sugar.
Place the dough balls 2" apart on ungreased baking sheets, and bake for 8-12 minutes, until the cookies look set. These snickerdoodles will puff up as they bake, and then flatten as they cool. Pull them out of the oven as soon as you see the first cookie start to flatten at all. Allow the cookies to cool on the baking sheets for 3-5 minutes before removing them to a cooling rack. Cool completely before eating.