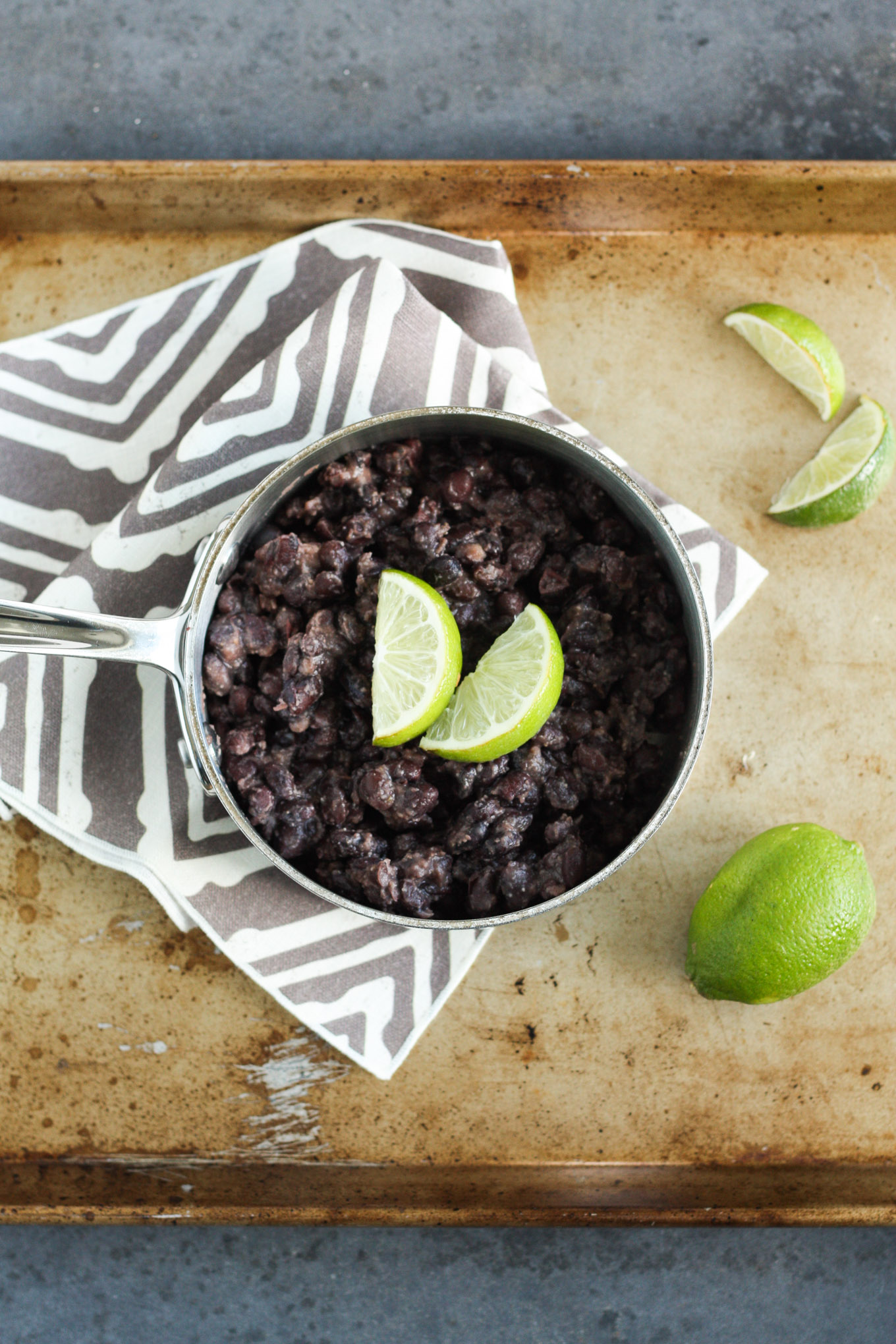 If you've been following along with my new series, This Week's Menu Ideas, you know that we love these easy, seasoned black beans. They've been on the menu for the past two weeks, and are making an appearance on this week's menu as well. I first found the original recipe on Our Best Bites years ago, and we've probably eaten them at least once every couple of weeks since. They are so easy—they only take a minute or two to prepare using ingredients you probably have on hand in your pantry—and so delicious. They are savory and perfectly spiced, and according to my husband, taste exactly the way black beans should. With the exception of my picky eaters who survive on chicken nuggets and toast, everyone in the family loves them, even the baby!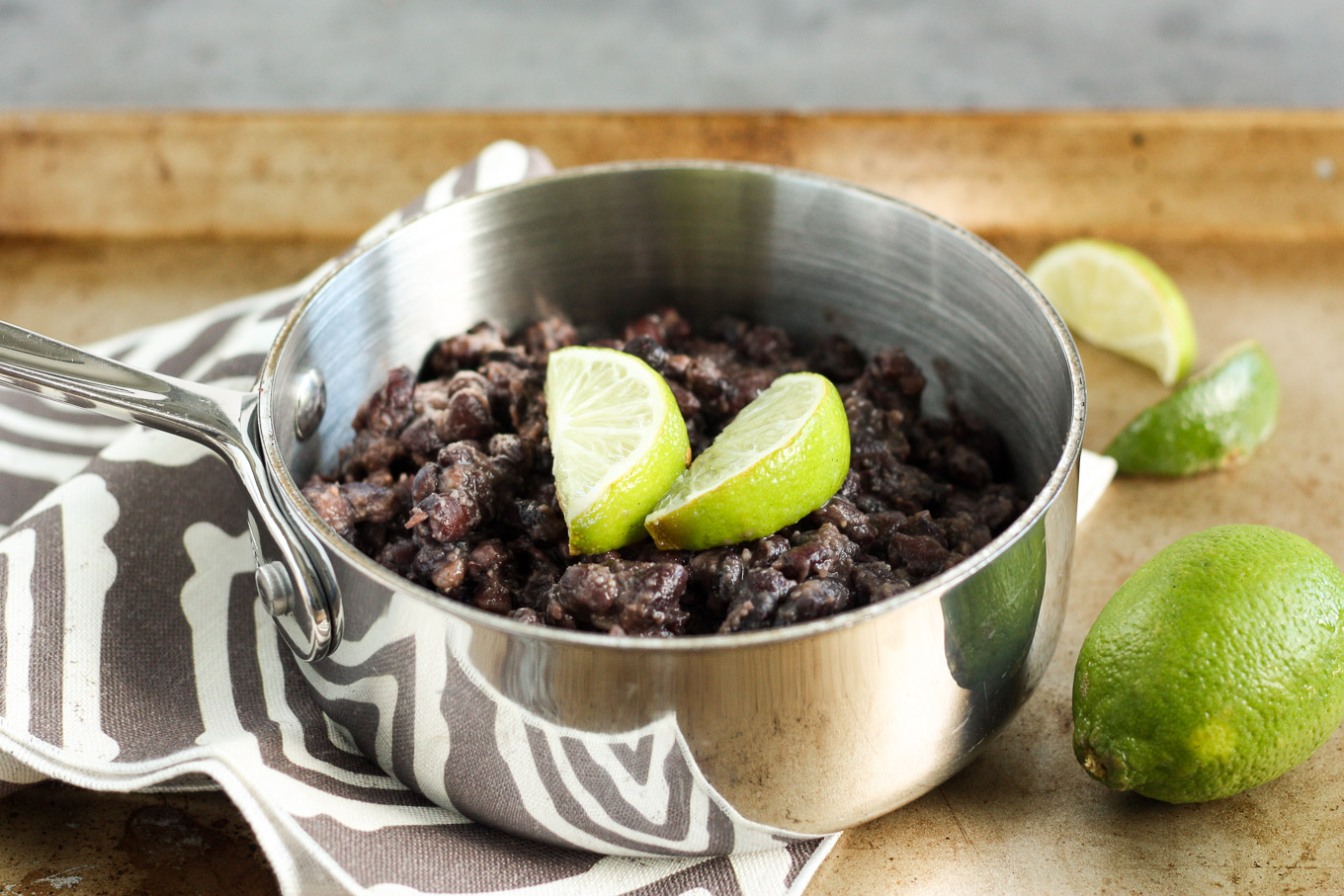 Two weeks ago, we paired them with yummy carnitas tacos, and last week, we had them with crockpot chicken tacos and spanish rice. This week, they'll accompany chicken enchiladas and a big salad. After the first bite, you'll see why they are such a favorite in our family!

Easy Seasoned Black Beans
Ingredients
2 15-oz cans black beans, drained and rinsed
⅔ cup chicken broth
½ teaspoon garlic powder
½ teaspoon onion powder
½ teaspoon salt
¼ teaspoon cumin
¼ teaspoon coriander
¼ teaspoon oregano
freshly ground black pepper
juice from half a lime
Instructions
Combine all ingredients in a medium saucepan. Cover and simmer over medium heat until beans are tender and heated through, 10-15 minutes. Remove from heat and stir in the fresh lime juice.