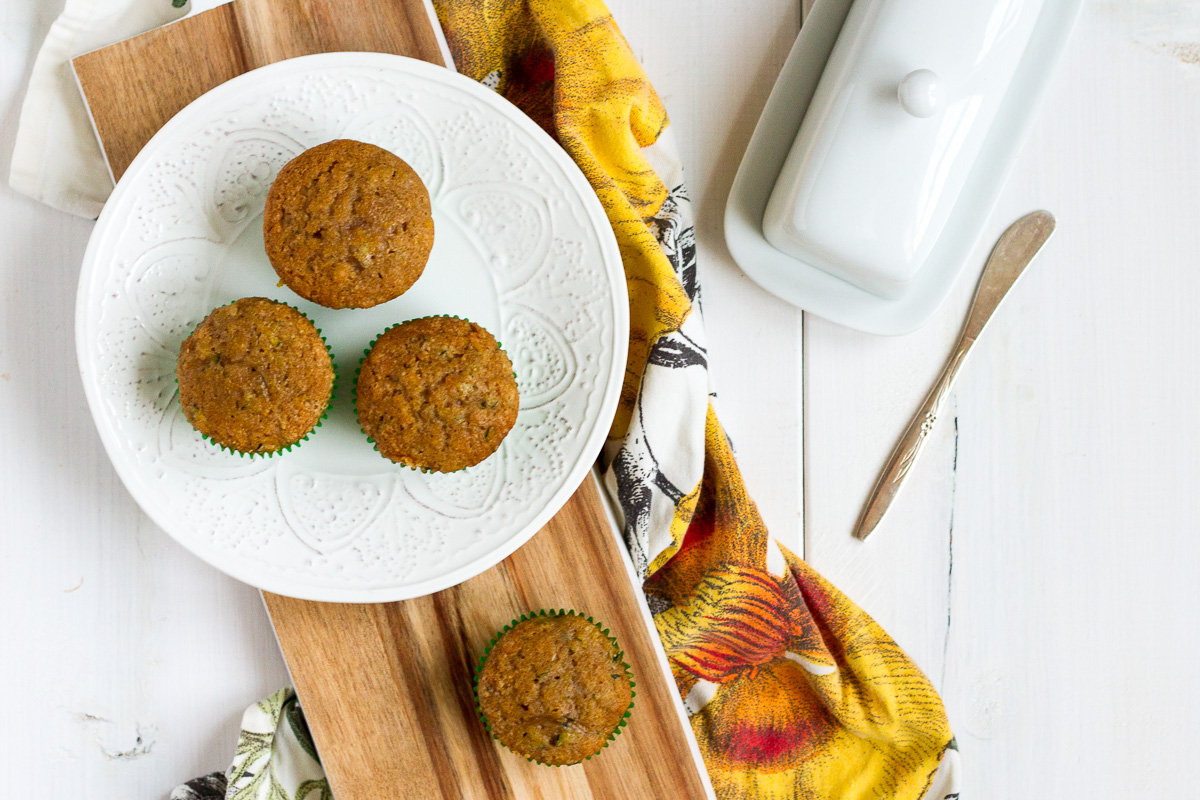 Helloooooo! I mentioned to a friend yesterday that I hadn't posted anything in a long time, and she laughed and said it had only been a couple of weeks. But that feels like forever! This summer has been super busy, and I'm excited to get back to some kind of regular writing here on ye olde blog now that my kids are back in school and we have some semblance of a regular schedule. Up first, I have a really easy, really delicious zucchini muffin recipe to share with you. No matter how hard we've tried this year, we just haven't been able to keep up with our lone, bountiful zucchini plant. I feel like every time I check on it, it has another monstrously big zucchini that I've somehow never seen before. Luckily, we're all crazy about these zucchini muffins, so we don't mind having a bumper crop. Even my very pickiest of picky eaters thinks these are delicious. The zucchini pieces practically melt away in the muffins, leaving behind pretty little flecks of dark green in the sweet, cinnamon-scented cake.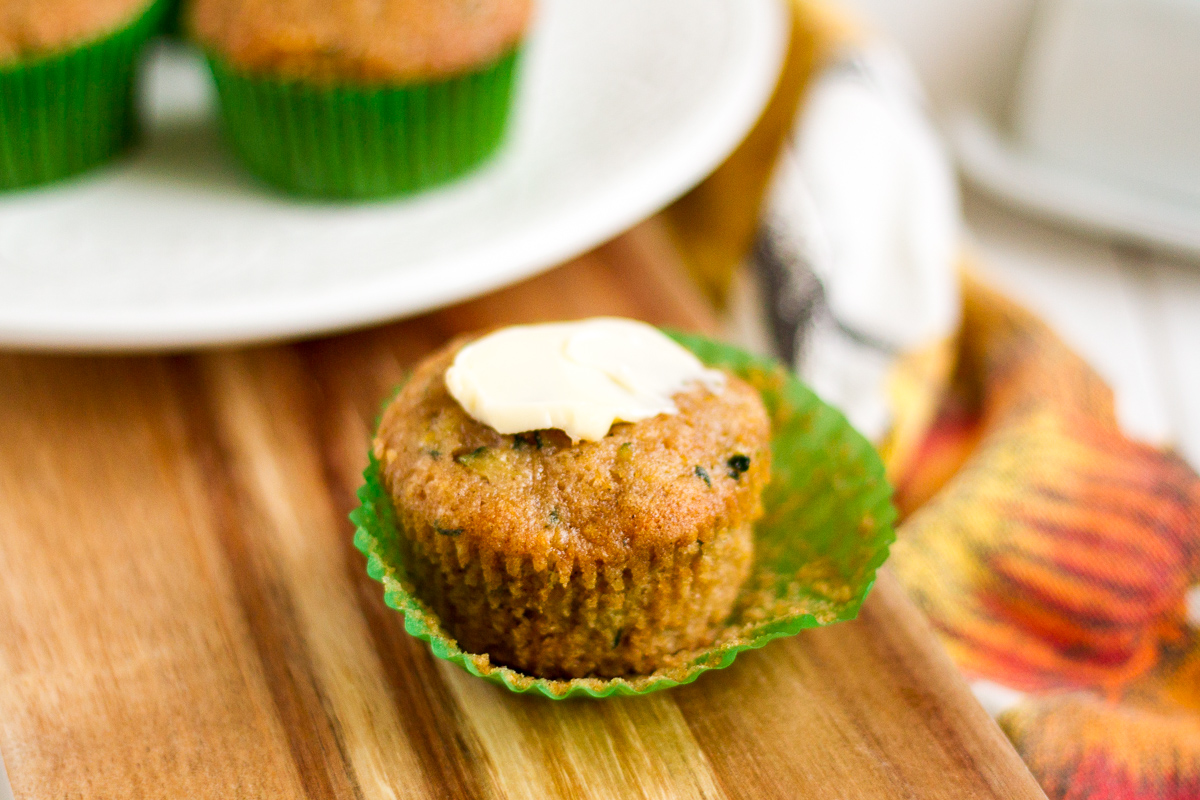 Easy Zucchini Muffins
These delicious zucchini muffins are easy to make, and a great way to use up the extra zucchini from your summer garden.
Ingredients
3 cups flour
1 teaspoon baking soda
1 teaspoon baking powder
1 teaspoon salt
1 Tablespoon ground cinnamon
3 eggs
2 cups sugar
1 cup oil
2 cups shredded zucchini
2 teaspoons vanilla
Instructions
Preheat the oven to 350F. Line 24 muffin tins with paper liners and set aside.
Combine flour, baking soda, baking powder, salt, and cinnamon in a medium bowl.
In another large bowl, beat eggs, sugar, oil, zucchini, and vanilla until combined. Add dry ingredients and stir until smooth (except for the zucchini, of course).
Pour into prepared pans and bake for 18-23 minutes, until a toothpick inserted in the center of a muffin comes out clean.
Let cool in the pan for 15 minutes, then remove and cool completely on wire racks.
Notes
I love my food processor as much as the next person, and I like how it makes long, boring kitchen tasks go faster. But shredding the zucchini in your food processor is a mistake for this recipe. The pieces of zucchini will be too big, and instead of melting away into the muffins, they'll stick around a be big zucchini chunks. Instead, use the large holes on a box grater, even though it will be tedious. 🙂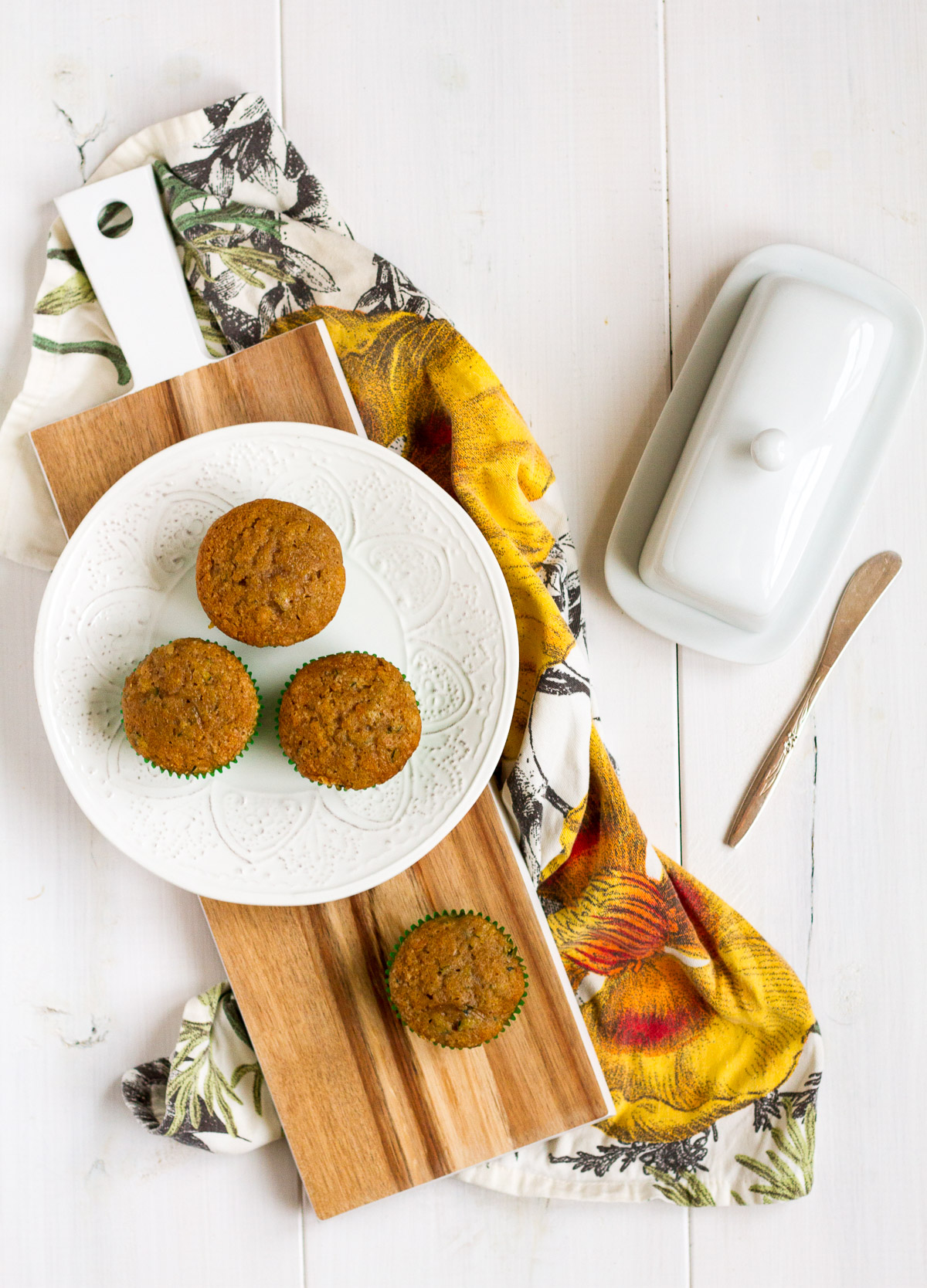 SaveSave