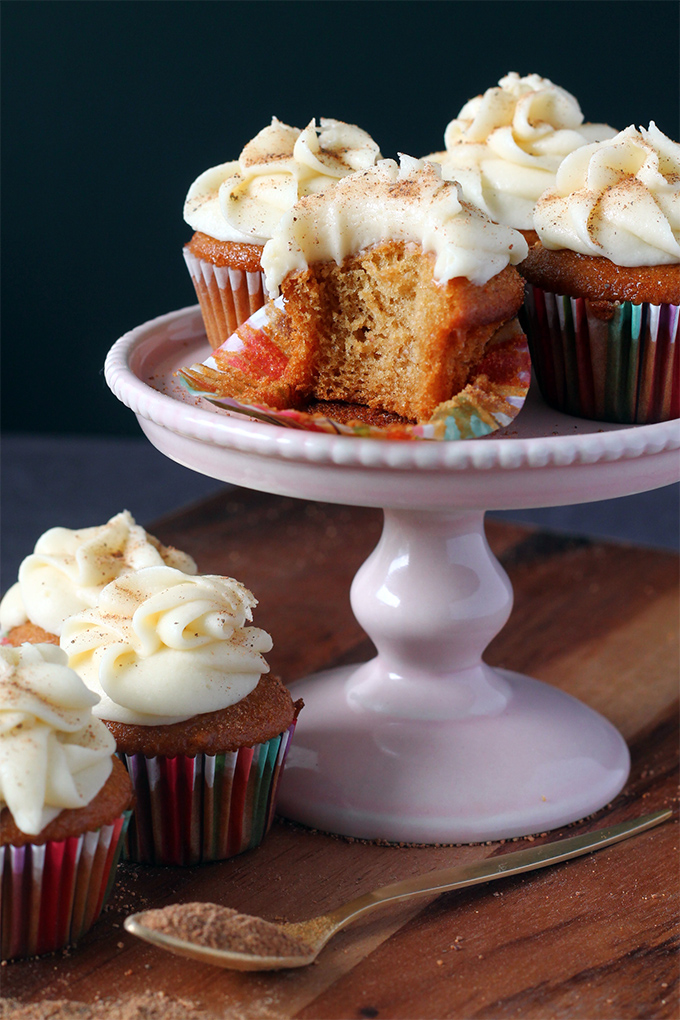 I'm cutting back on blogging this holiday season to spend time with my newborn! I'm so thrilled to have some talented friends stepping in to share amazing gifts, DIYs, recipes, and more with you, lovely readers. Today, my good friend Tan from Squirrelly Minds is here to share a delicious holiday recipe that's sure to be a hit. Enjoy!
Hey there Lulu readers. I'm Tan from Squirrelly Minds, and I am beyond thrilled to be here with you today to give Melissa a much deserved break with her little one and family. Congratulations Bahen family!
I must say, it's a bit nerve wracking posting a baked goods recipe on this blog. I mean really, it's called Lulu the Baker after all, and Melissa is one of the best bakers around! But I figured you just can't go wrong with eggnog and cupcakes, right? These festive nuggets of yum are perfect for your upcoming Christmas party, or just to devour on a Monday night, because that's totally cool.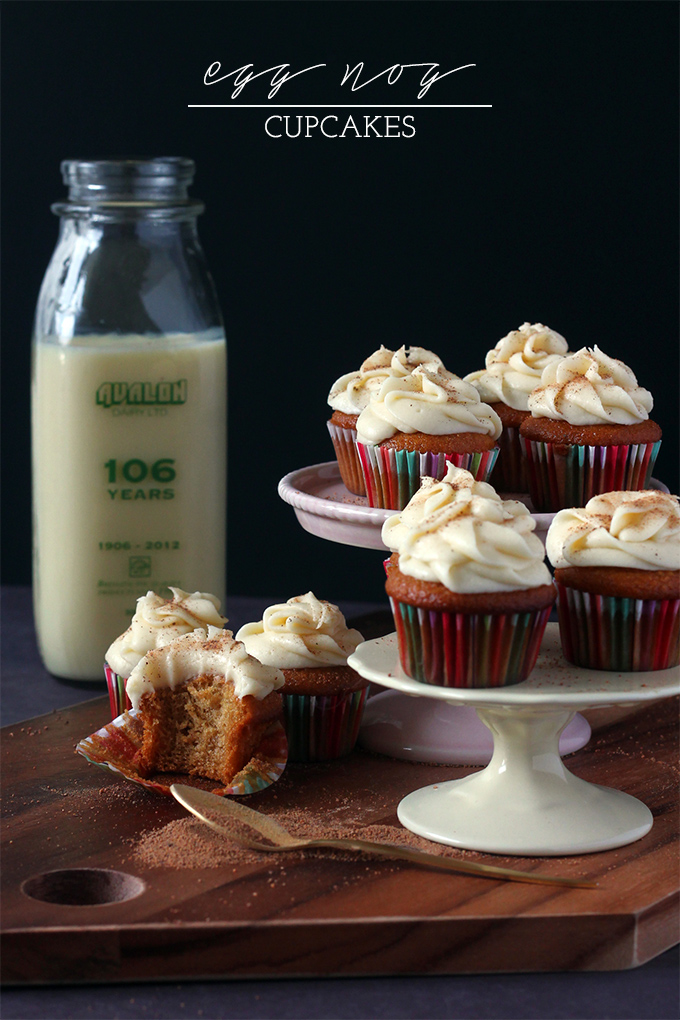 Eggnog Cupcakes with Eggnog Icing
Author:
Tan Rutley for Lulu the Baker
Ingredients
for the cupcakes
1 cup eggnog
1 Tablespoon apple cider vinegar
¾ cup sugar
⅓ cup canola oil
1 Tablespoon vanilla
1⅓ cups flour
¾ teaspoon baking soda
½ teaspoon baking powder
¼ teaspoon salt
for the icing
1 cup butter, at room temperature
4 cups sifted powdered sugar
1 Tablespoon vanilla
¼ cup eggnog
nutmeg
Instructions
Preheat the oven to 350°F and line muffin pans with paper liners. In a large bowl, whisk together the eggnog and apple cider vinegar. Set it aside for a few minutes to let it curdle (Yes, this is completely ok!). Meanwhile, sift all dry ingredients together in a small bowl. In a large bowl, beat the sugar, oil, and vanilla extract until foamy. Add the dry ingredients to the wet in two batches, beating until there are no large lumps (Little lumps are fine.) Fill each liner ¾ full. Bake for 18-20 minutes. To test, place a toothpick in a cupcake to see if it comes out clean. Allow cupcakes to cool fully on a cooling rack before icing.
In an electric mixer (or by hand if you're really serious), beat the butter until completely softened. Add the powdered sugar ½ cup at a time, beating vigorously to fully mix the ingredients. Halfway through adding all the sugar, add the vanilla and eggnog. Continue to add powdered sugar until it is all beaten in. Pipe or spread the frosting onto your cooled cupcakes, sprinkle with nutmeg, and enjoy!