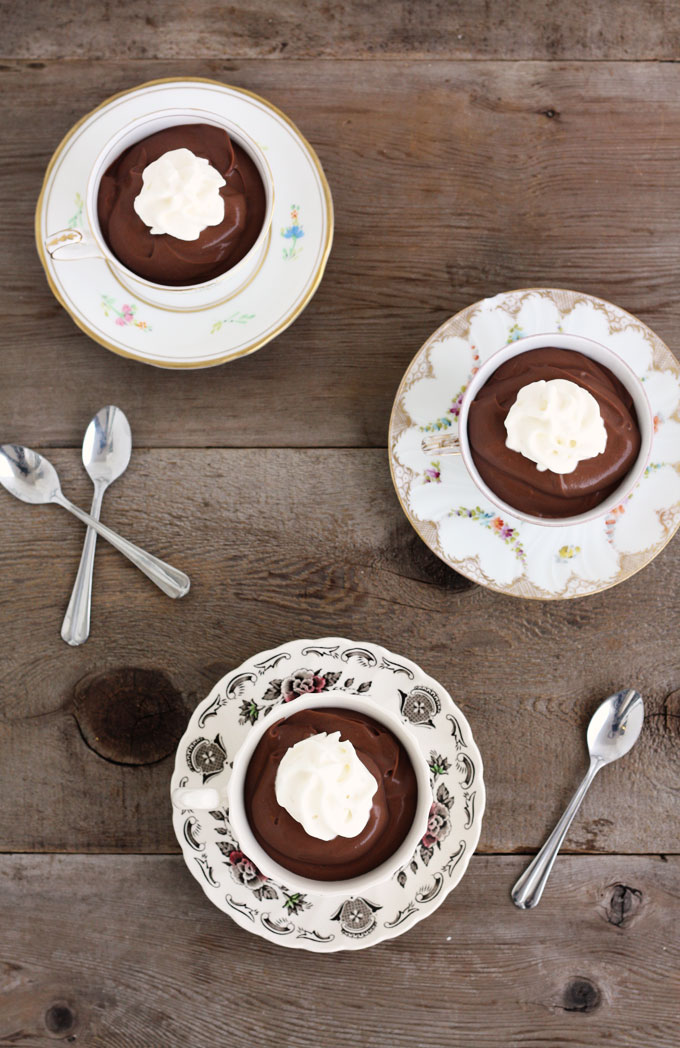 Other than my friend Kristy who doesn't like chocolate (I know, I know), I can't imagine anyone not loving chocolate pudding. It's one of those tasty concoctions that we fall in love with as children and never really outgrow, and this homemade version is spectacular. I like store-bought chocolate pudding cups as much as the next person. I buy them for my kids when I'm feeling particularly generous. But those little pudding cups don't hold a candle to this from-scratch version. It is rich and creamy and silky-smooth, with a few different kinds of chocolate for some depth of flavor. If you're like me, you'll want to make a double batch and hide it from the kids!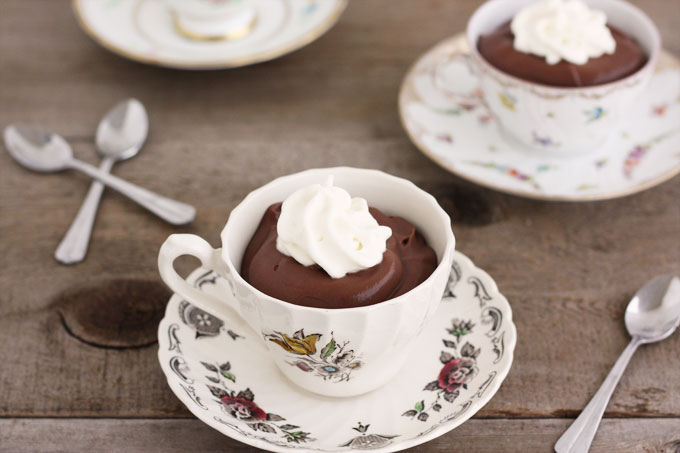 Homemade Chocolate Pudding
Ingredients
½ cup sugar
3 Tablespoons Dutch-processed cocoa
2 Tablespoons cornstarch
¼ teaspoon salt
½ cup cream
3 egg yolks
2½ cups whole milk
5 Tablespoons butter
4 oz 60% chocolate, finely chopped
2 teaspoons vanilla
espresso powder
Instructions
Combine sugar, Dutch-processed cocoa, cornstarch, salt, cream, egg yolks, and milk in a large pot. Whisk until smooth, and bring to a simmer over medium heat. Cook 30 seconds more, then remove from heat.
Strain the mixture through a fine mesh sieve into a large, heatproof bowl.
Stir in butter and finely chopped chocolate unti melted.
In a small bowl, combine vanilla with a little espresso powder and whisk until smooth. Whisk this mixture into the pudding until smooth.
Place a piece of plastic wrap directly on the surface of the pudding, and refrigerate until chilled through.
Serve topped with whipped cream.
I'm at Alt Summit for the rest of the week. Rubbing elbows, networking, and hanging out with friends. I'll be posting pictures on
Instagram
; feel free to follow along!