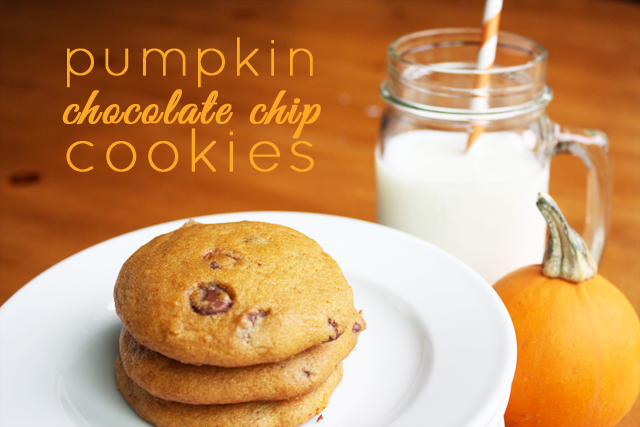 While I'm not a big fan of pumpkin pie (ok, I pretty much hate it), I love pumpkin desserts in general, especially yummy cakes, breads, and cookies. These pumpkin chocolate chip cookies are my favorite because they are so soft and puffy, like little cakes or muffin tops. And since pumpkin is a vegetable, they're technically a health food. Right? This recipe is a Fall classic: soft, tender pumpkin cookies filled with warm cinnamon and sweet milk chocolate chips. They are easy to make, and a single batch makes at least 4 dozen cookies, so they're perfect for sharing.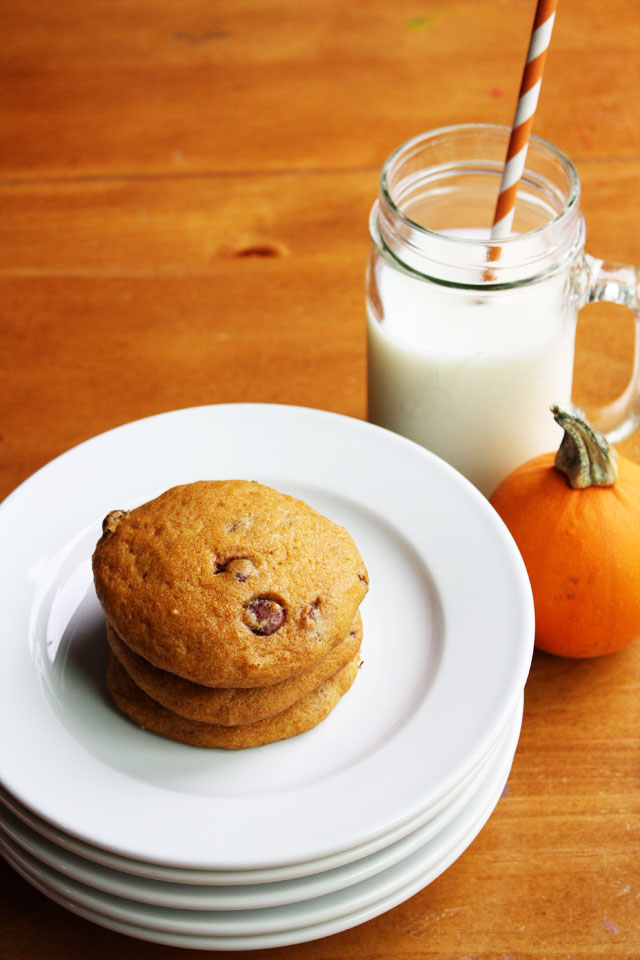 Super-Soft Pumpkin Chocolate Chip Cookies
A classic, soft pumpkin chocolate chip cookie! Easy to make, and perfect for after-school snacks, neighbor gifts, and Fall desserts.
Ingredients
4 cups flour
2 teaspoons baking soda
4 teaspoons baking powder
1 teaspoon salt
2 teaspoons cinnamon
2 cups sugar
1 15-oz can pumpkin
2 eggs
2 teaspoons milk
1 cup oil
2 teaspoons vanilla
2 cups milk chocolate chips
Instructions
Preheat oven to 375°F.
Line at least 2 cookie sheets with parchment paper or silicone baking mats.
In a medium bowl, combine flour, baking soda, baking powder, salt, and cinnamon. Set aside.
In a large bowl or the bowl of a stand mixer, combine sugar, pumpkin, eggs, milk, oil, and vanilla. Beat until smooth. Add dry ingredients and mix until just combined. Add chocolate chips and stir in by hand.
Scoop by heaping Tablespoon and drop onto prepared cookie sheets. Bake for 14 minutes. Makes at least 4 dozen.
SaveSave
SaveSave