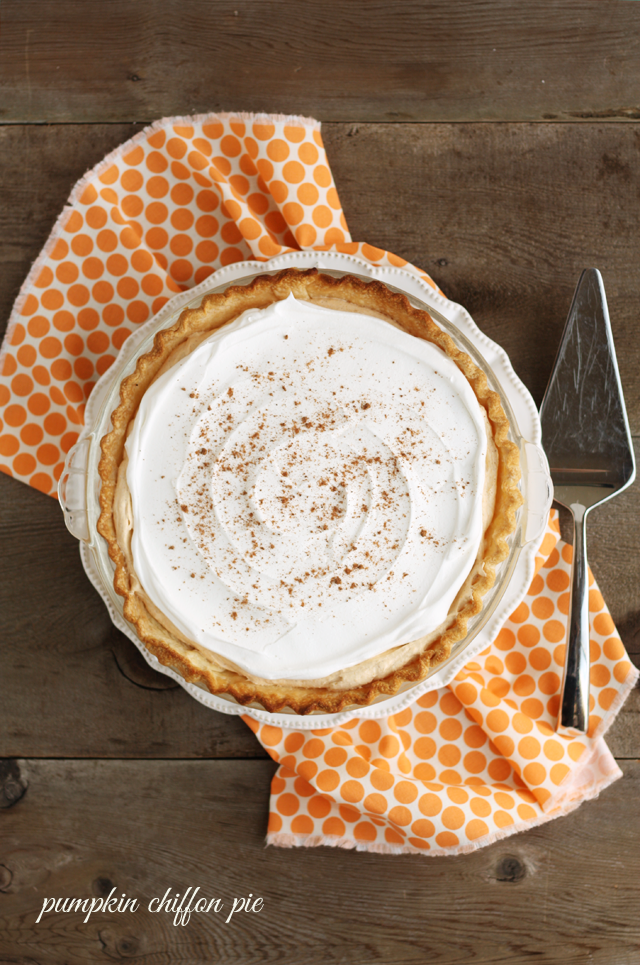 We're enjoying a fun, sunny Southern California vacation this week! We're going to Disneyland on Thanksgiving and everything. Because we'll be missing any kind of legitimate Thanksgiving dinner this year (as good as Disneyland corn dogs are, they don't count), I decided to treat my family to our long-time favorite pie before we left. Pumpkin Chiffon Pie is everyone in my family's first-choice pie, and has been for as long as I can remember. Some years, we don't even have regular pumpkin pie at Thanksgiving because everyone prefers Pumpkin Chiffon Pie instead. It is sweet and spicy and light and fluffy, and it only takes a few minutes to make. And it's so much better than pumpkin pie, it'll make your head spin! Happy Thanksgiving, everyone!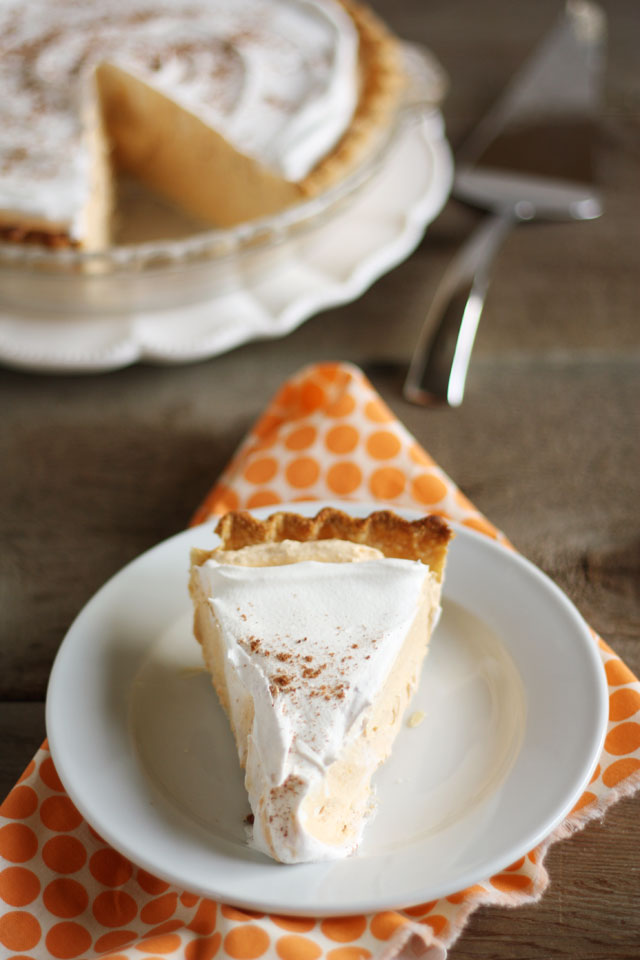 Recipe Redux: Pumpkin Chiffon Pie
Ingredients
1 small box instant vanilla pudding
⅔ cup milk
1 cup canned pumpkin
½ teaspoon cinnamon
½ teaspoon nutmeg
½ teaspoon ginger
2 8-oz containers Cool Whip
1 pre-baked pie shell
Instructions
In a medium bowl, combine vanilla pudding with milk. Beat according to pudding box directions, about 2 minutes. Add pumpkin and spices, and beat until smooth. Gently fold in 1 8-oz container of Cool Whip. Spread filling evenly in the pre-baked pie shell. Top with more Cool Whip and a sprinkling of nutmeg. Refrigerate until ready to serve.