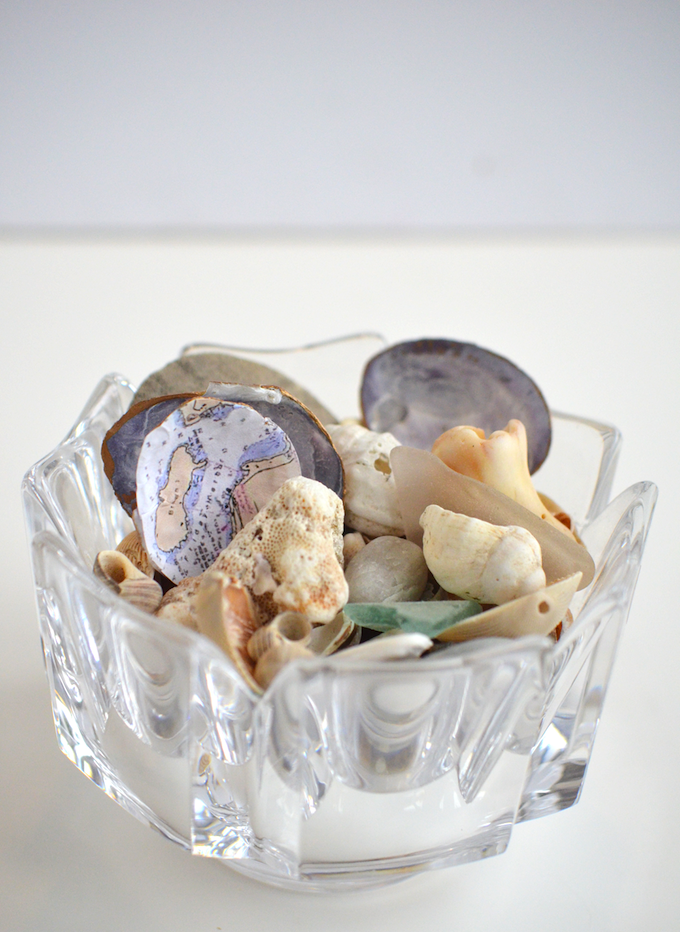 This project is sponsored by Bing.
This week's Endless Summer Project is perfect for anybody who's spending a little time at the beach this summer! Everybody likes to collect shells at the beach, am I right? We just got back from a week at the beach in North Carolina, and several afternoons were spent walking up at down the sand picking out the very best, prettiest shells. With just a few materials and a few minutes, you can turn those shells you collected into sweet mementos to remind you of your trip! You can find the super easy instructions on Alexandra Hedin today.
Here's a quick list of the Endless Summer Projects we've had so far this year: Upcycled Camping Lanterns from Pars Caeli; Vacation Mobiles from Classic Play; Outdoor Cooking with Kids (plus two awesome recipes!) from Lulu the Baker; Screen-Printed Tees from This Heart of Mine; a DIY Firework Tablecloth on Alexandra Hedin; 6 Backyard Water Balloon Games from Pars Caeli; DIY stilts and ideas for a backyard circus on Classic Play; mid-century modern birdfeeders on Lulu the Baker; collapsible cardboard houses from This Heart of Mine; scavenger hunt ideas, tips, and free printables on Alexandra Hedin; large-scale wall art for kids on Pars Caeli; and a free printable Summer banner on Classic Play. We're nearing the end of summer, if you can believe it, but we still have a few projects left to share with you. Be sure to check back next Wednesday to see what the next stop on our road trip is!