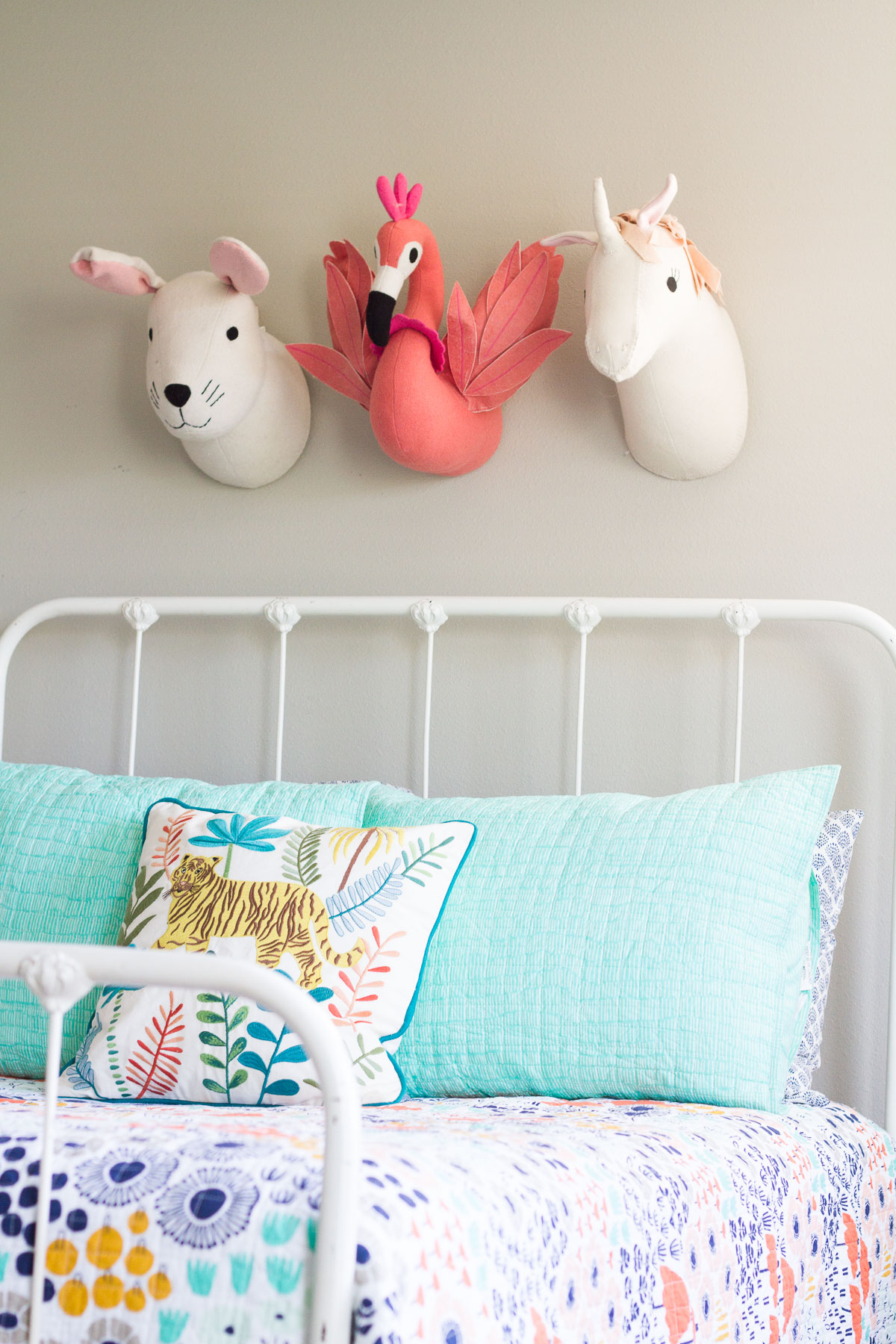 Well, friends, we made it!! Welcome to Week 6 of the Spring 2019 One Room Challenge, where we finally get to see the big reveal on everyone's room makeovers. In our case, we've spent the past 6 weeks tackling our tween daughter's bedroom. We wanted to give her new furniture that fit in the room better and that looked a little more sophisticated. She needed a desk and some storage for books, art supplies, and other non-clothing items. We needed to clean the holy heck out of her room, and pull together lots of cute decor items we've gathered but never used. Without further ado, here are some pictures of her new and improved (although still not entirely complete) bedroom!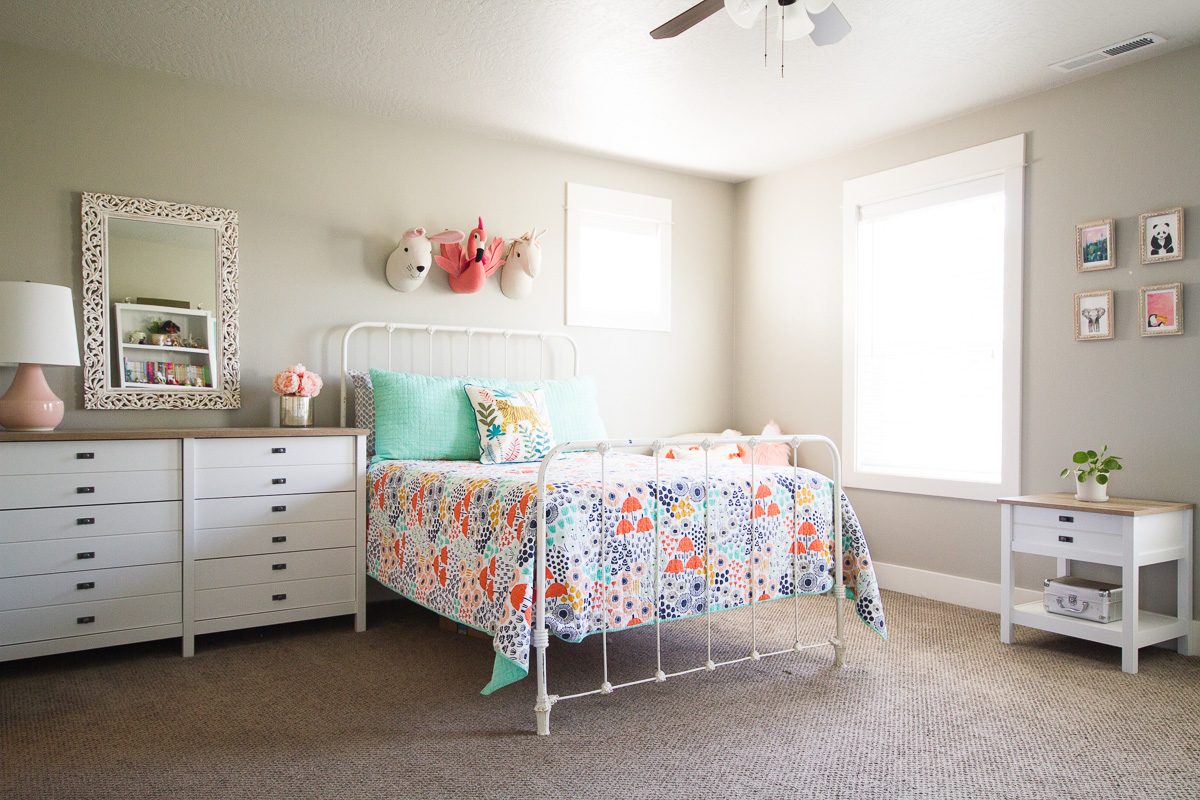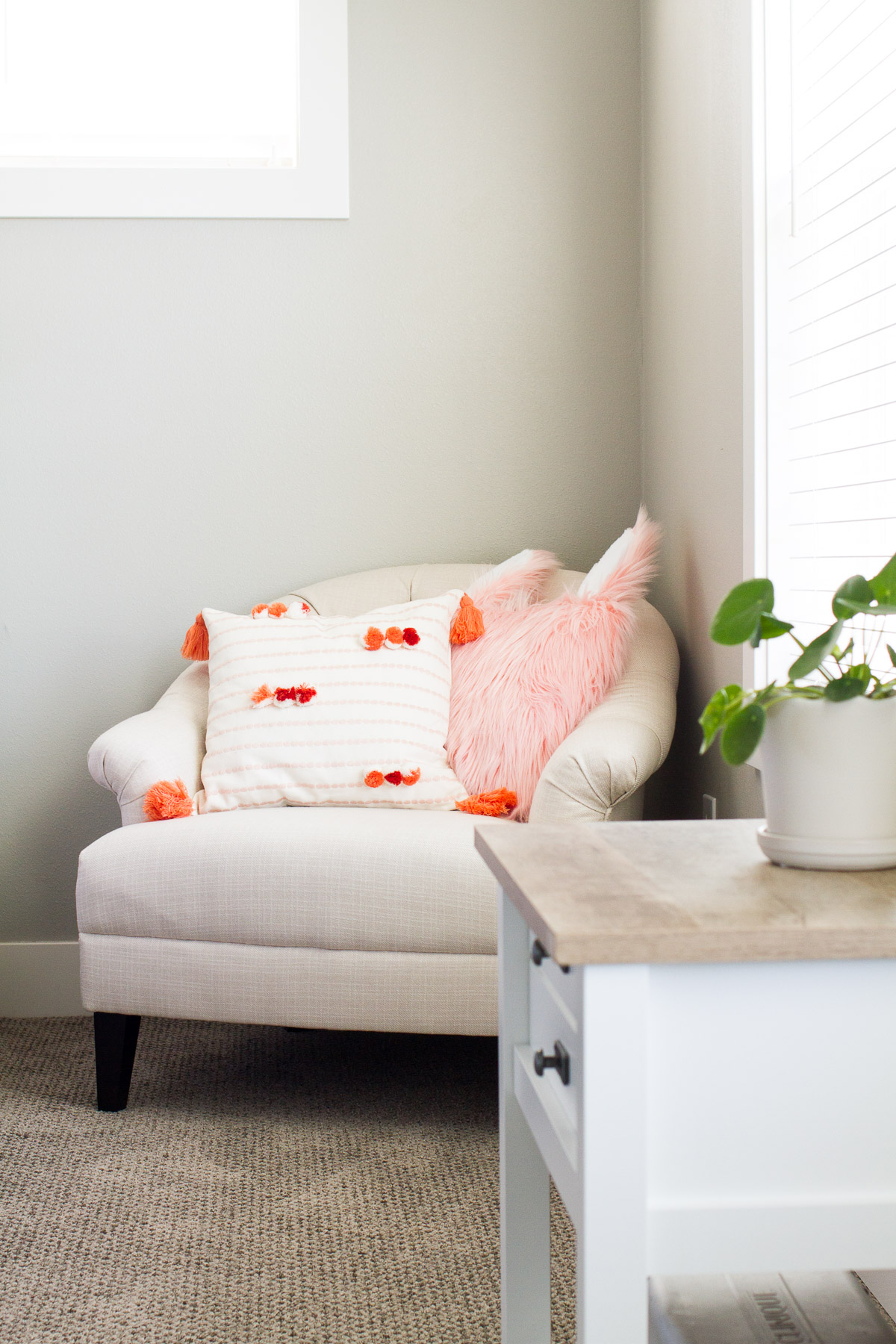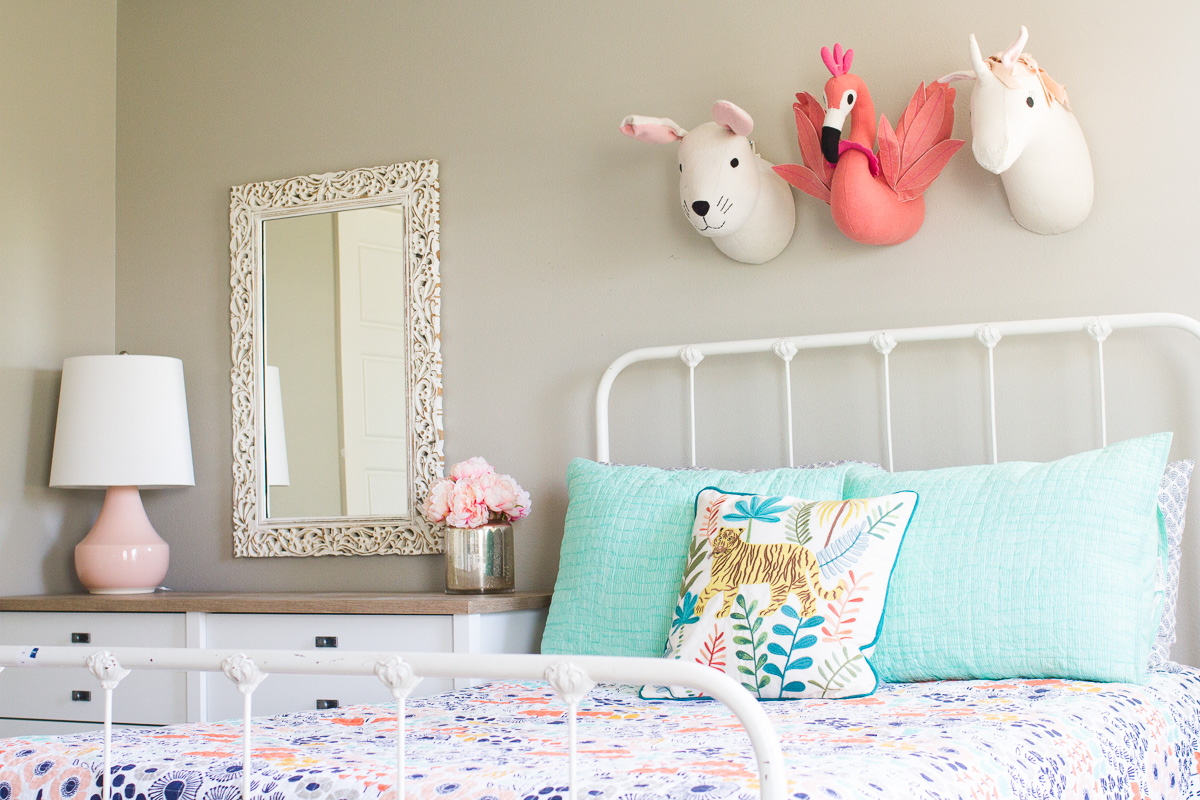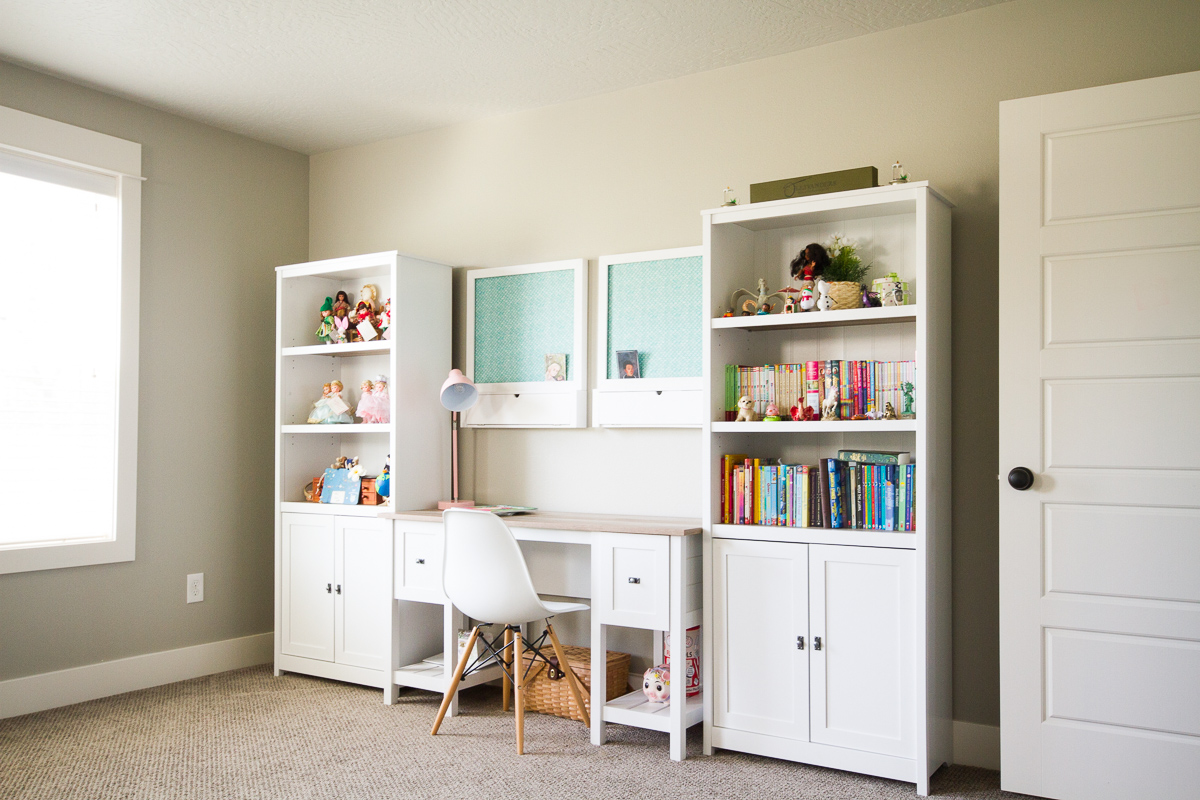 We got almost everything done that we wanted to on our girl's bedroom makeover. We cleaned it a lot, although there's still so much decluttering we could do. We got rid of all the old furniture (except for that darling, vintage bed), and got her a new dresser, a nightstand/occasional table, a desk, and two bookcases. We moved the bed from the corner of the room to the center of the wall, something our daughter had been asking us to do for a long time. I don't love it there, but that's OK. We hung up a pair of cool, magnetic bulletin boards that we've had for years and never used, and some cute stuffed animal busts she got for Christmas a few years ago that were sitting in her closet. We bought a really comfy armchair for a reading corner, and picked out some cute artwork to hang on the walls. We also picked out some new bedding and throw pillows. All sources are linked at the bottom of this post.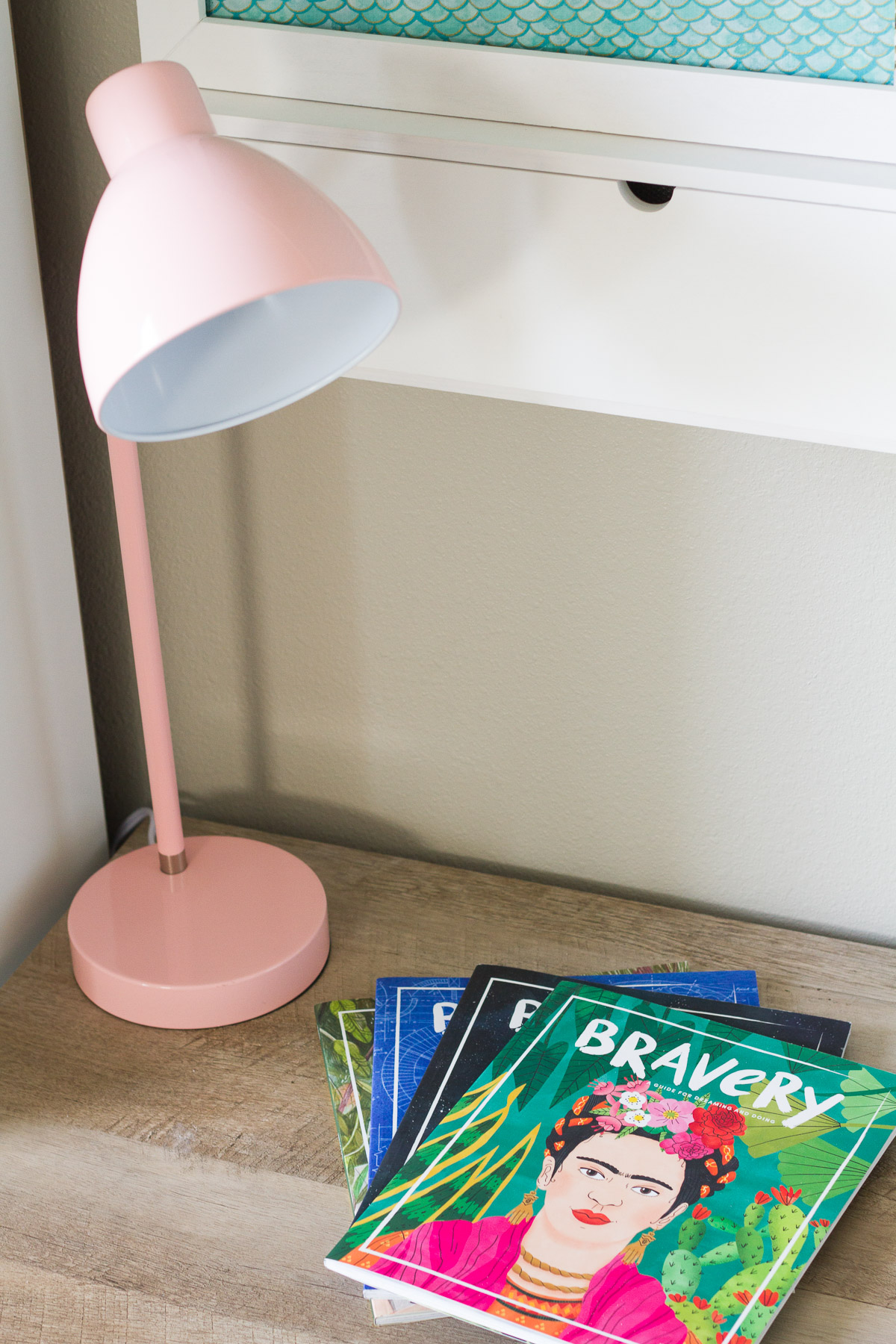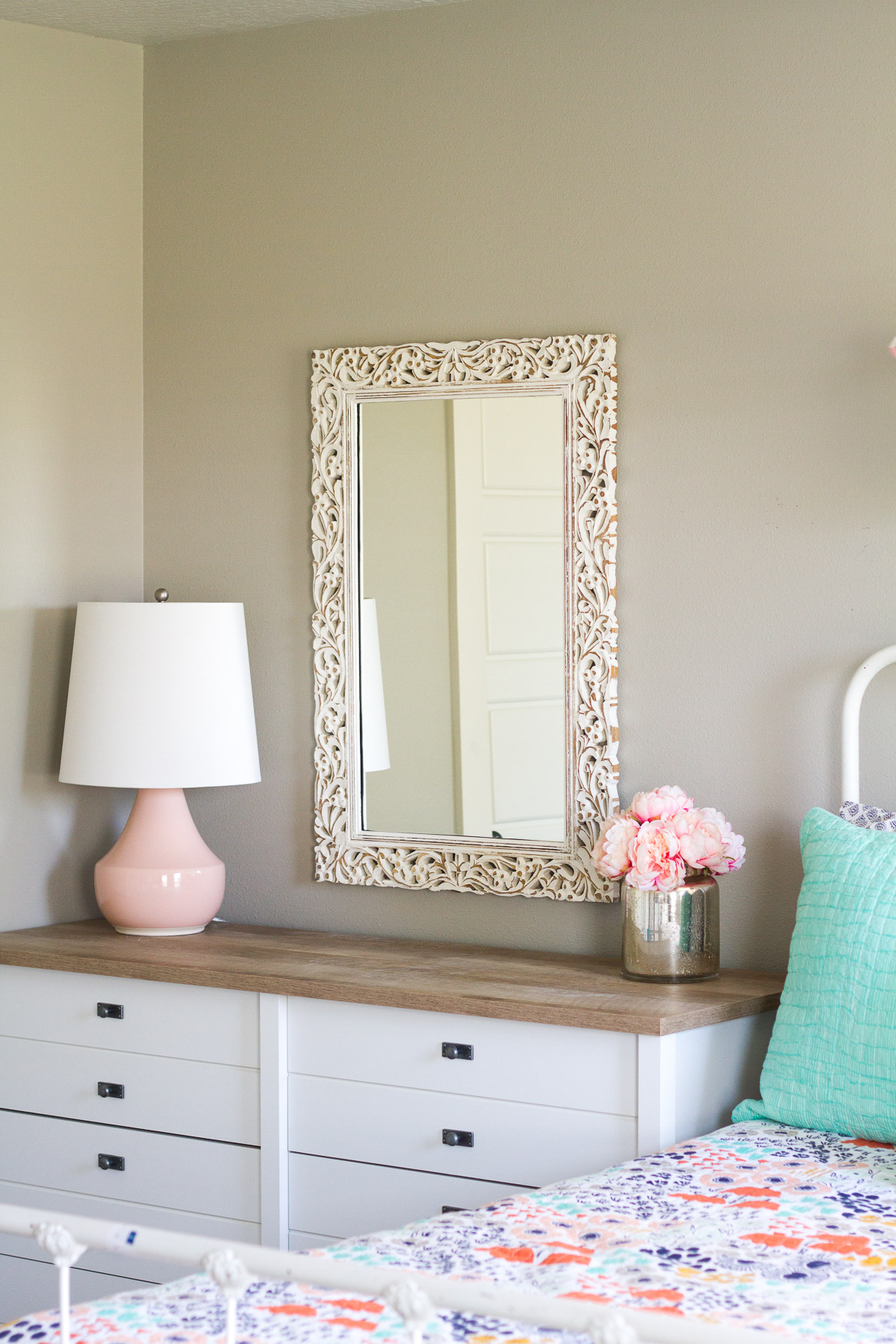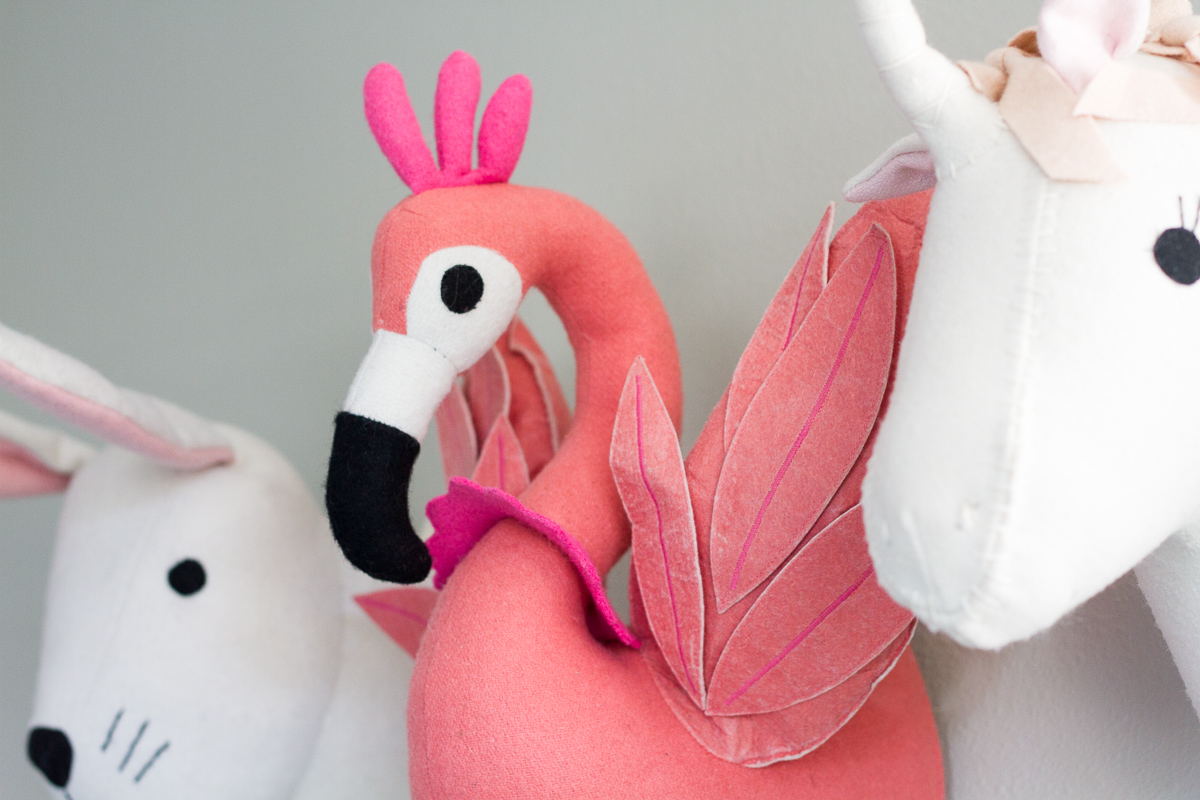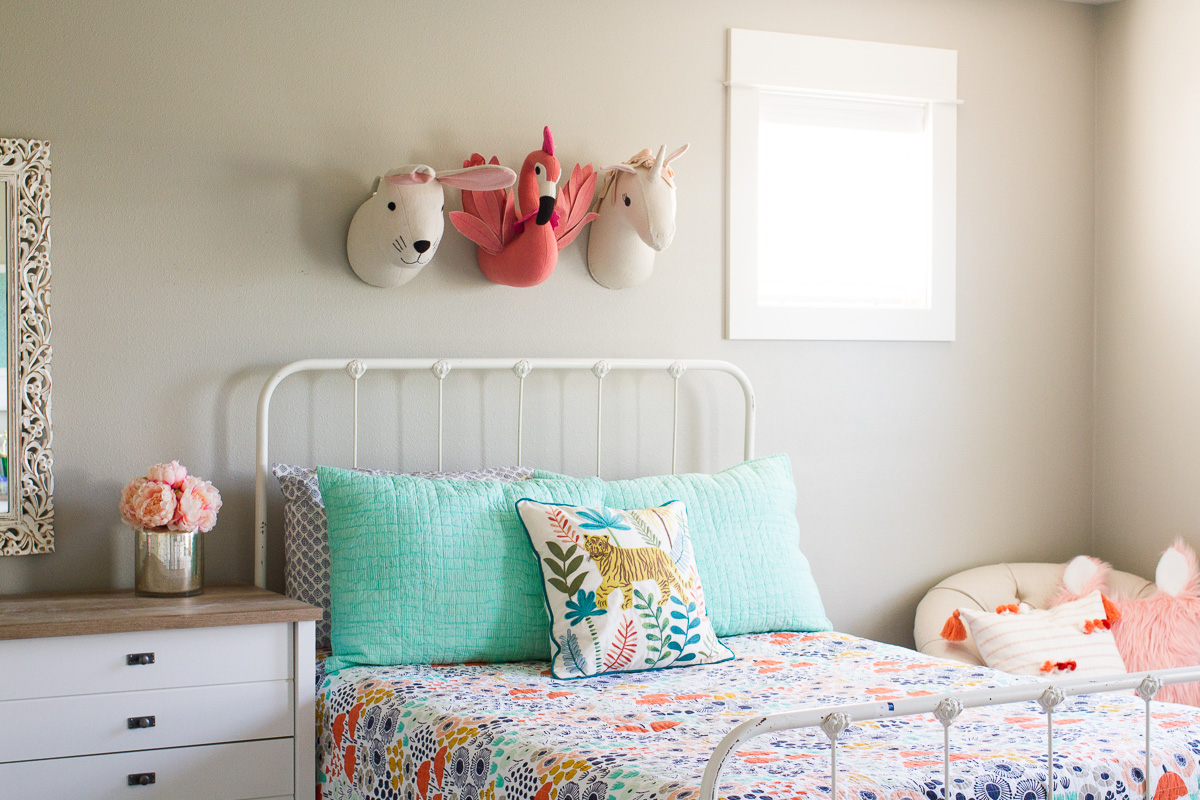 Now, the room is not 100% complete. One more week on this project would have done the trick nicely! There were just a few things that I left until the last minute that we ended up having to switch out. I found a floor lamp for the reading corner online and thought I'd grab it from Target in person, only to realize on Tuesday that it was out of stock in our store. So that will be arriving on Friday. I also ordered 4 darling framed prints from Minted, but I decided to get the 5×7″ prints instead of the 8×10″ and regretted it the second they arrived in the mail. They are just too small for the space and look silly. Minted customer service was awesome and is replacing the small pics with bigger ones, but they won't be here until next week. And there are a few digital prints that I ordered that I just didn't have time to get printed, framed, and hung. I'll update photos as all of those changes happen.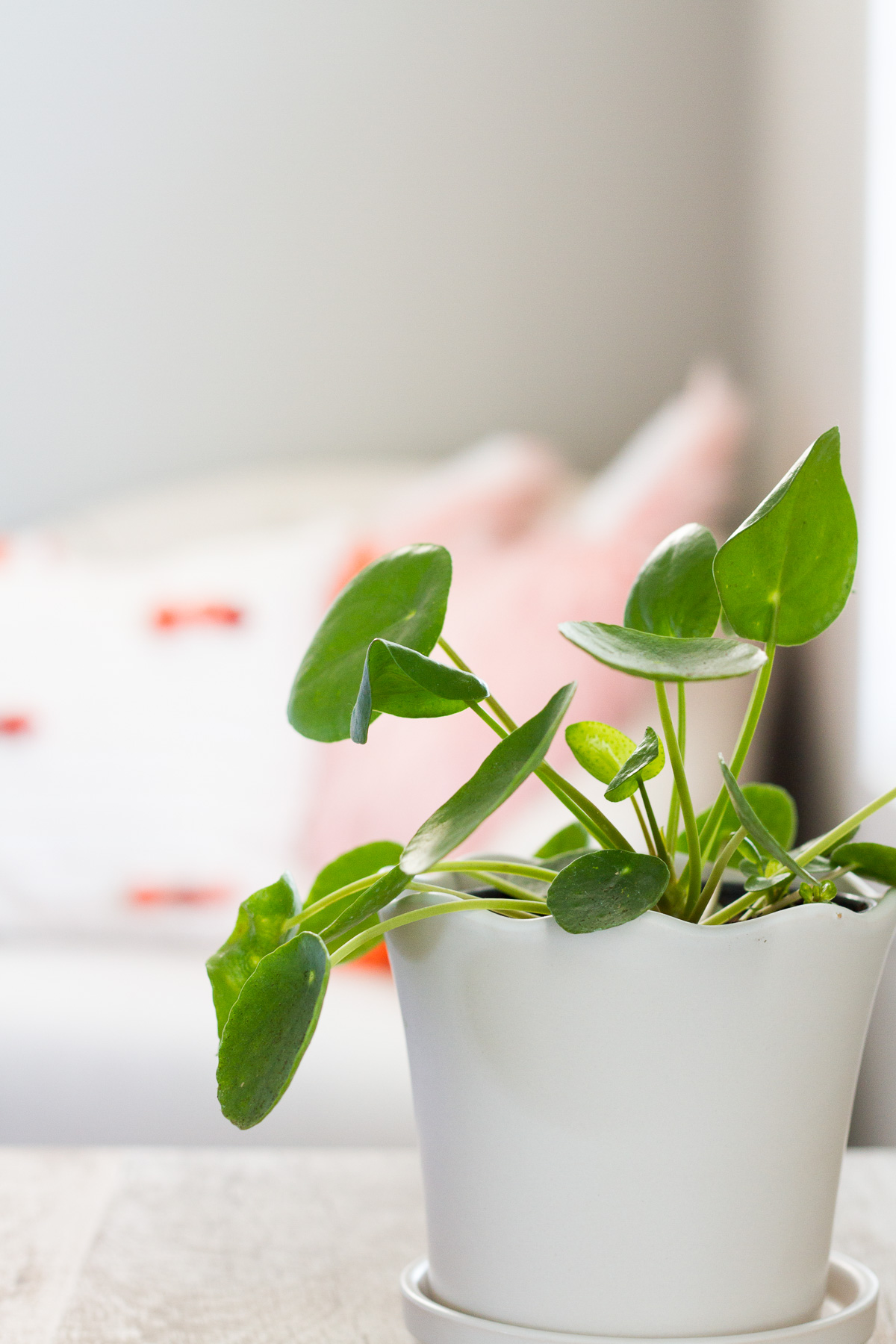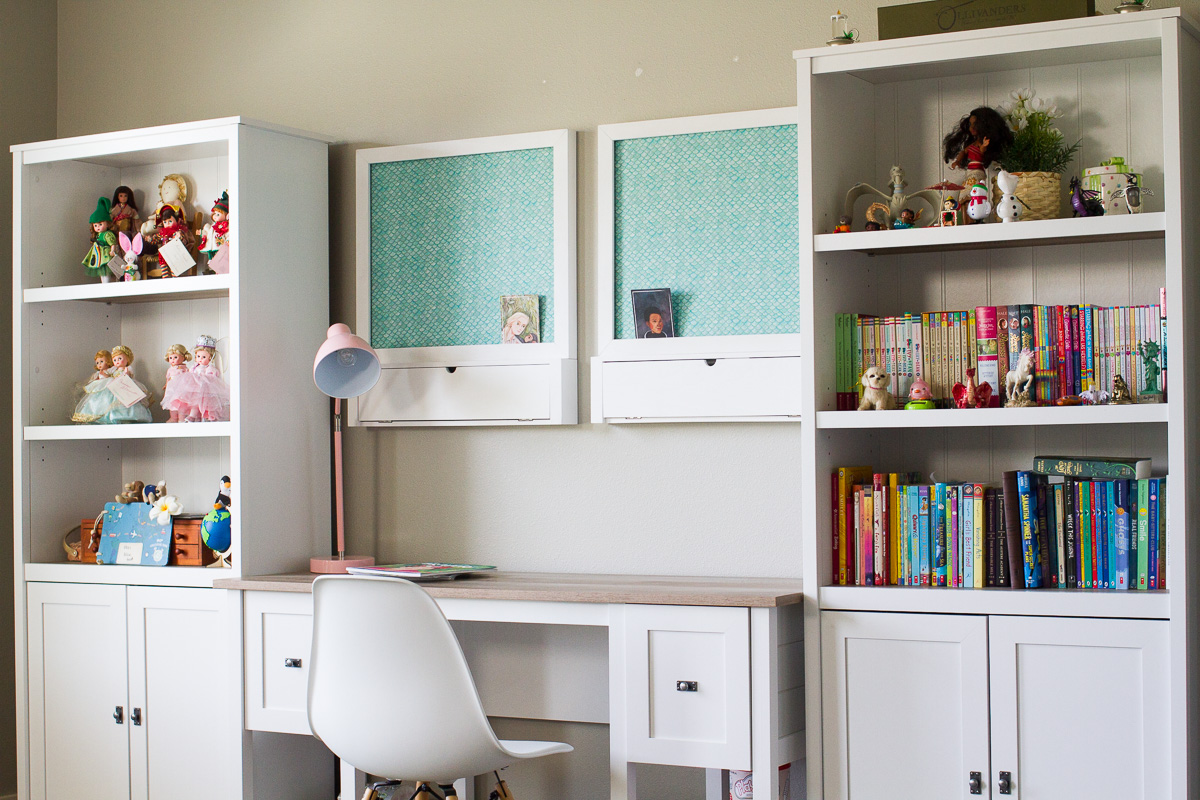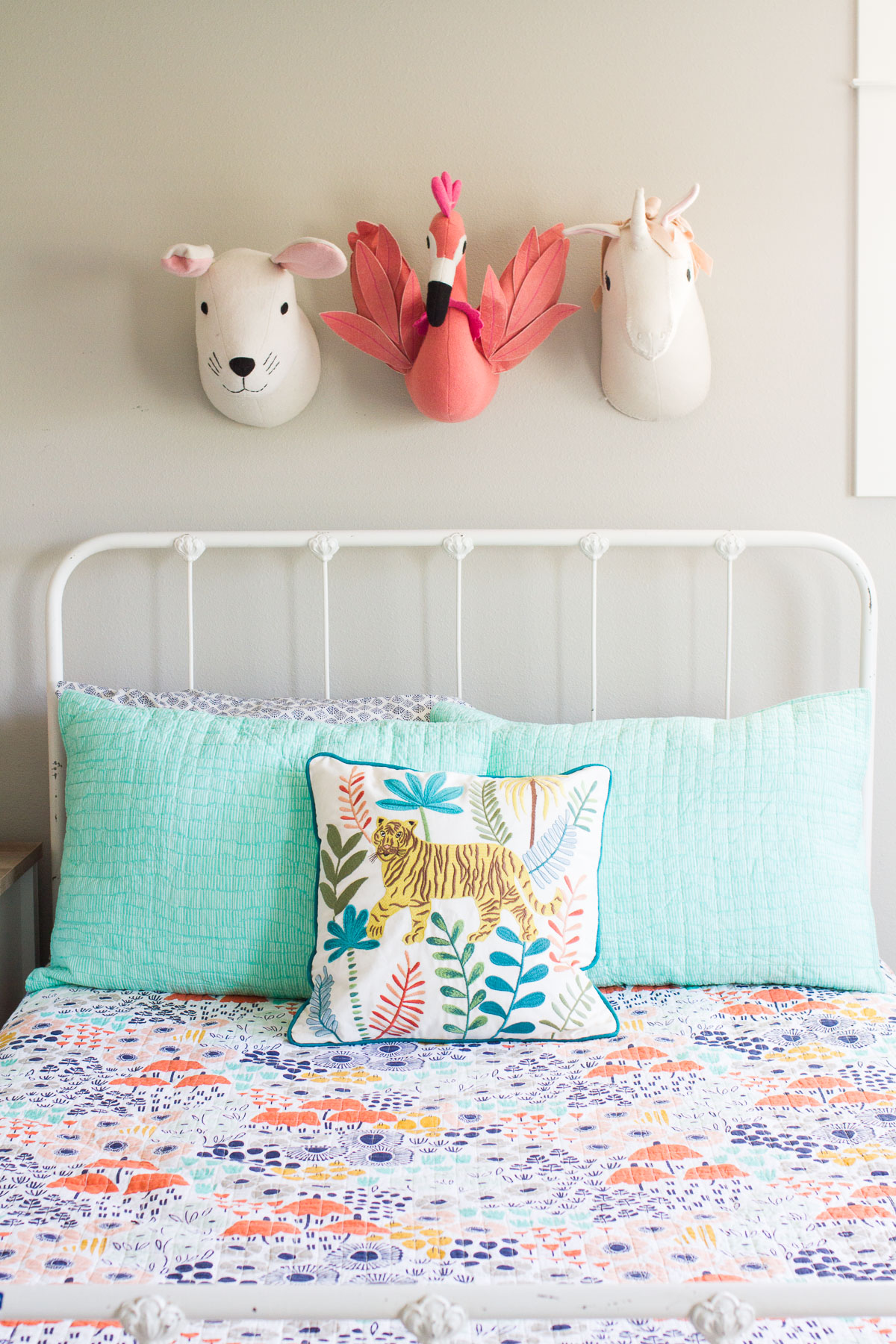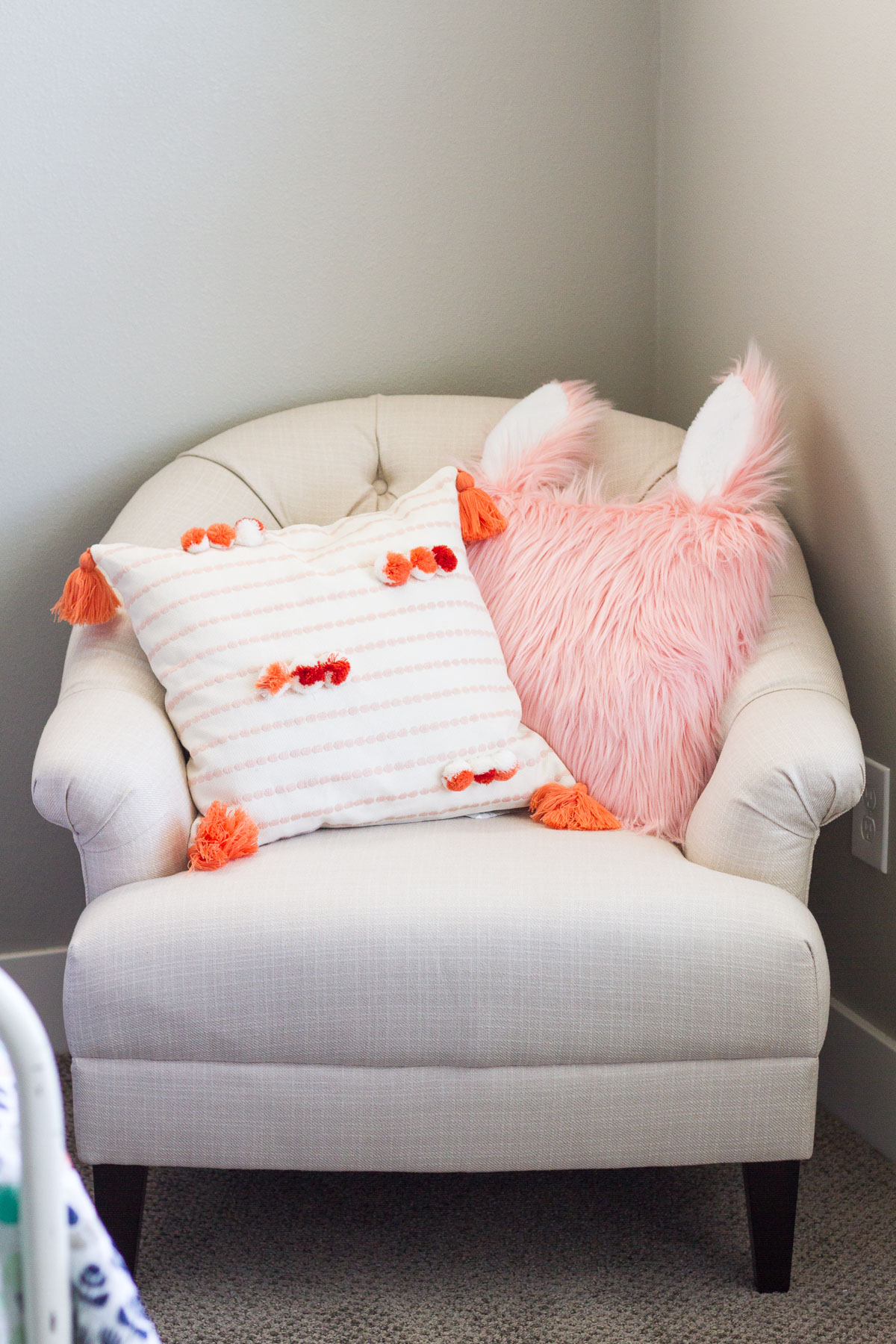 Huge thanks to the One Room Challenge and Better Homes & Gardens for putting such a fun event together once again. We can now cross another bedroom makeover off our ever-long to-do list. Be sure to check out all of the amazing featured designers' room reveals and the guest particiapants' room reveals as well. And you can see before pictures and visit my other One Room Challenge posts HERE.
SOURCES
**This post contains affiliate links. You can read more about them on our policies page.**