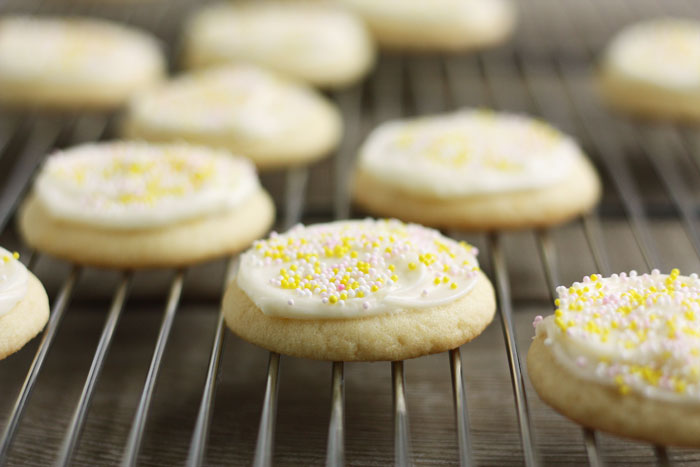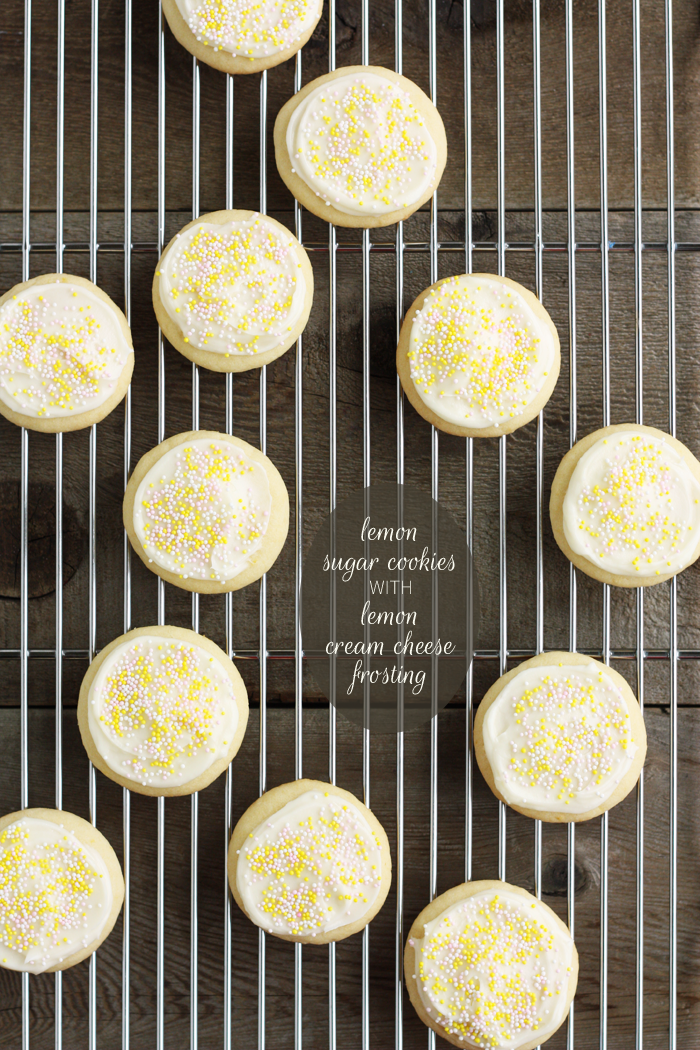 Last week, I asked my 4-year-old if she wanted to help me make chocolate chip cookies. She looked at me and said, "Mom, I'd rather have lemon cheesecake." Such a funny girl! I would have been more than happy to oblige her, except for the fact that it was already mid-afternoon, and this was to be dessert for the same evening. This recipe is the resulting compromise: Lemon Sugar Cookies with Lemon Cream Cheese Frosting. The cookies are buttery and crisp on the edges at first, and then soften after being smothered with tart and tangy frosting.
There's a mix of old and new photos in this post, but one thing is constant: these tangy, citrus-flavored cookies are always delicious!!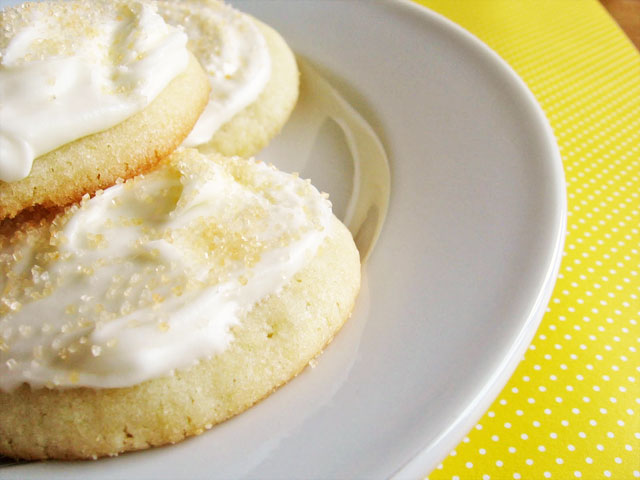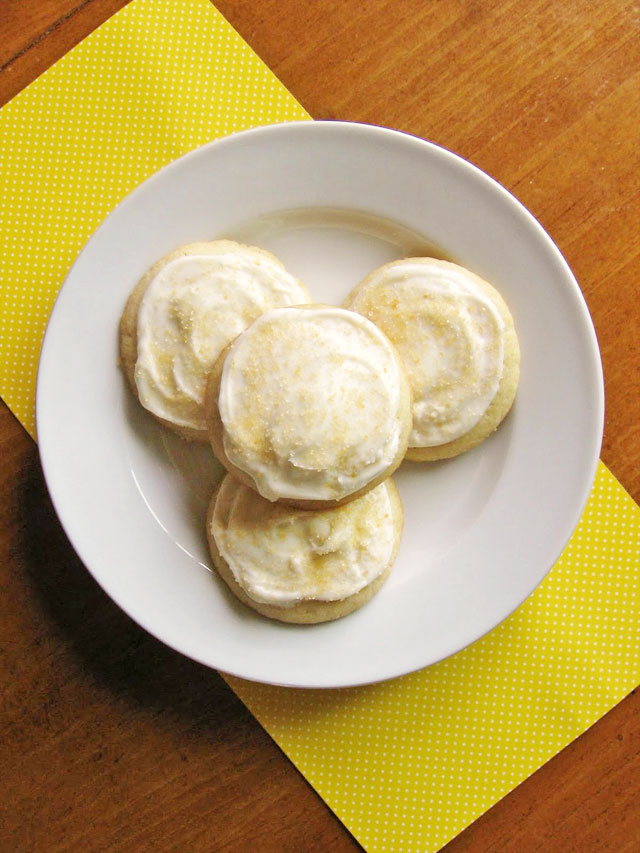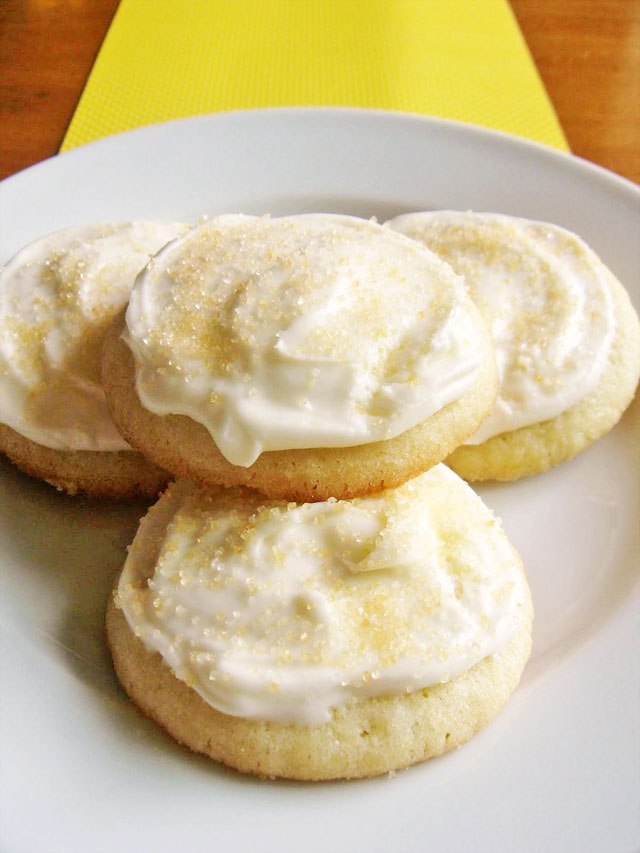 Lemon Sugar Cookies with Lemon Cream Cheese Frosting
These buttery, lemon-scented cookies are crispy on the edges and tender in the middle. Smothered with a tangy lemon-cream cheese frosting, they are an all-time favorite!
Ingredients
for the cookies
½ cup butter, softened
½ cup crisco
1 cup sugar
1 teaspoon vanilla
1 egg
1 Tablespoon lemon zest
2½ cups flour
¾ teaspoon salt
½ teaspoon baking soda
1 Tablespoon milk
1 Tablespoon fresh lemon juice
for the frosting
¼ cup butter, softened
4 oz cream cheese, softened
½ teaspoon vanilla
½ lb. powdered sugar
pinch of salt
fresh lemon juice
Instructions
Preheat oven to 350°F.
In the bowl of an electric mixer, cream butter, crisco, and sugar until fluffy. Add vanilla, egg, and lemon zest; mix.
In a separate bowl, sift together flour, salt, and baking soda. Add dry ingredients to mixer and combine.
Add milk and lemon juice, and stir until completely incorporated.
Roll dough into Tablespoon-sized balls and place on a greased baking sheet.
Bake for 10-12 minutes, until cookies are just beginning to turn golden on the edges. Remove from oven and cool completely before frosting.
To make the frosting, beat butter and cream cheese until smooth and well mixed. Add vanilla. Add powdered sugar and salt. Stir. Mix in fresh lemon juice until the frosting reaches a spreadable consistency.
When the cookies are completely cool, frost and serve.