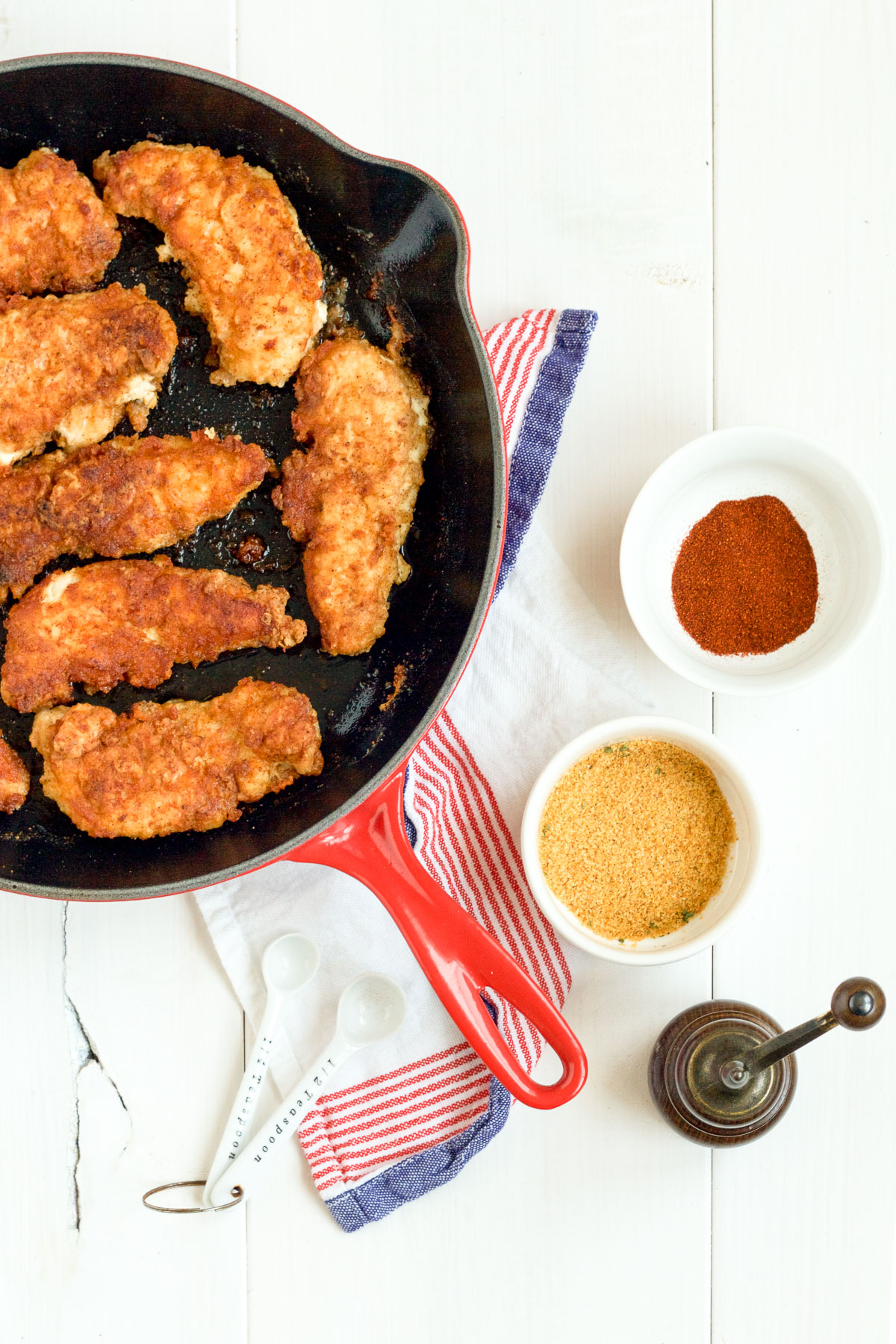 This post was created in partnership with Foster Farms' Simply Raised Chicken New Comfort Food Movement.
My mom has always made the best fried chicken in the whole world. It's deliciously crispy on the outside, and juicy and tender on the inside. Everyone in my family loves it, and it gets requested often when my siblings come into town to visit, or when someone gets to choose their favorite dinner for their birthday. It is a true family classic, and comfort food at its finest.  While most fried chicken recipes seem like a huge undertaking, this pan-fried version is as simple and quick as they come—it's ready in under 20 minutes! It's perfect for those busy weeknights when you're short on time, but still want to get something fresh, wholesome, and homemade on the table for your family.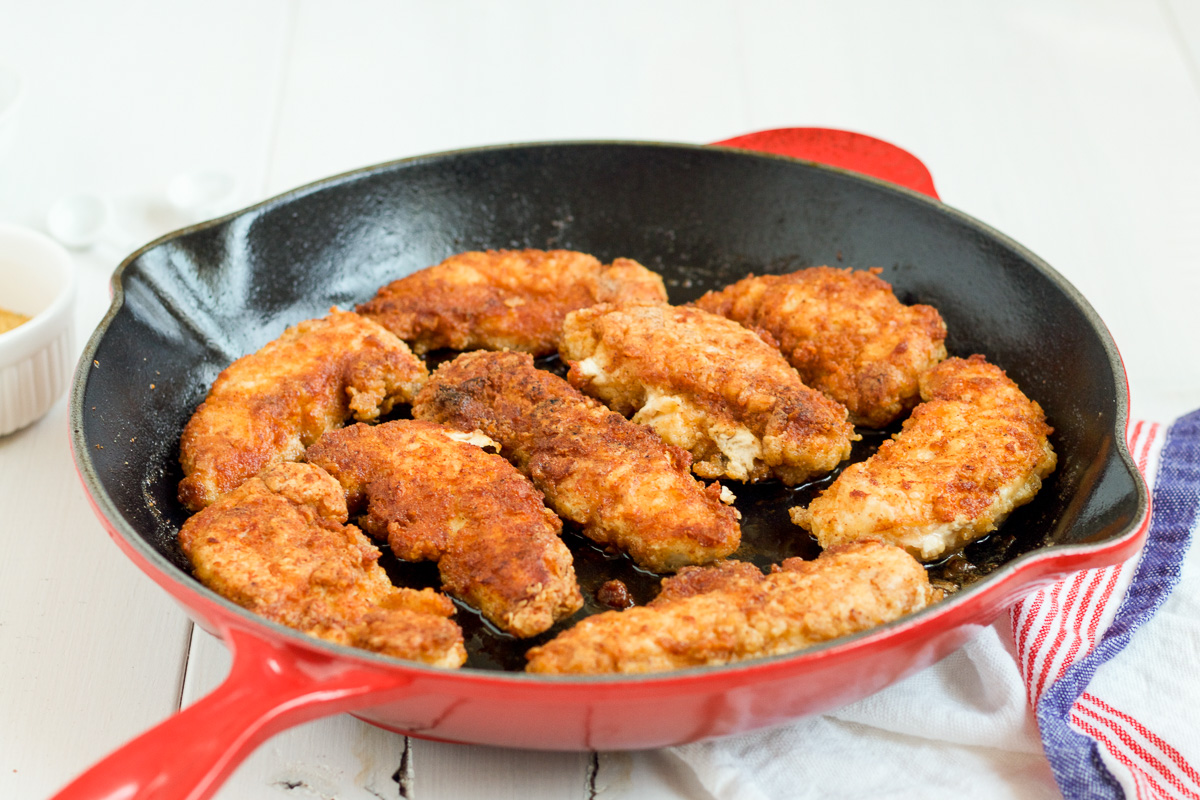 Instead of the whole chicken pieces typically used in fried chicken, this recipe calls for boneless, skinless chicken breast tenders. I've been using Foster Farms' Simply Raised Chicken in all of my chicken recipes lately, and love that it's antibiotic free, locally raised, fresh (not frozen), and natural. The chicken is coated in a light egg wash, dredged in a savory mixture of flour and spices, and pan-fried in olive oil, resulting in a quick, easy version of a comfort food classic. Be sure to add this delicious dinner to this week's menu, and check out more New Comfort Food recipes featuring Foster Farms' Simply Raised Chicken HERE.

Mom's Pan-Fried Chicken
This quick and easy pan-fried chicken recipe is ready in just 20 minutes---perfect for those busy weeknights when you don't have a lot of time, but still want to feed your family something wholesome and homemade.
Ingredients
extra-light olive oil
2.5-3 lbs Foster Farms' Simply Raised Chicken boneless, skinless chicken breast tenders
2 eggs
2 Tablespoons water
2 cups flour
2 teaspoons paprika
2 teaspoons onion powder
2 teaspoons garlic powder
2 teaspoons salt
½ teaspoon black pepper
Instructions
Pour enough extra-light olive oil into two large skillets to cover the bottom of both pans. Put both skillets over medium heat. If you don't have two skillets, one will work just fine, but you'll have to work in batches to cook the chicken tenders.
In a shallow dish or pie plate, whisk the eggs and water together until well-combined.
Combine the flour and all seasonings in a gallon-sized plastic bag.
Working in batches, coat the chicken tenders in the egg mixture, shake off any excess egg mixture, then place in the bag of flour. Tightly close the bag, and shake gently to thoroughly coat the chicken tenders with flour.
Place the coated chicken tenders in the skillet, and cook until golden on the bottom, about 7-8 minutes. Flip the chicken tenders over, and continue to cook until golden on the other side, another 7 or so minutes.
Remove fried chicken from the pan, place on a plate or serving platter lined with paper towels, and serve hot.