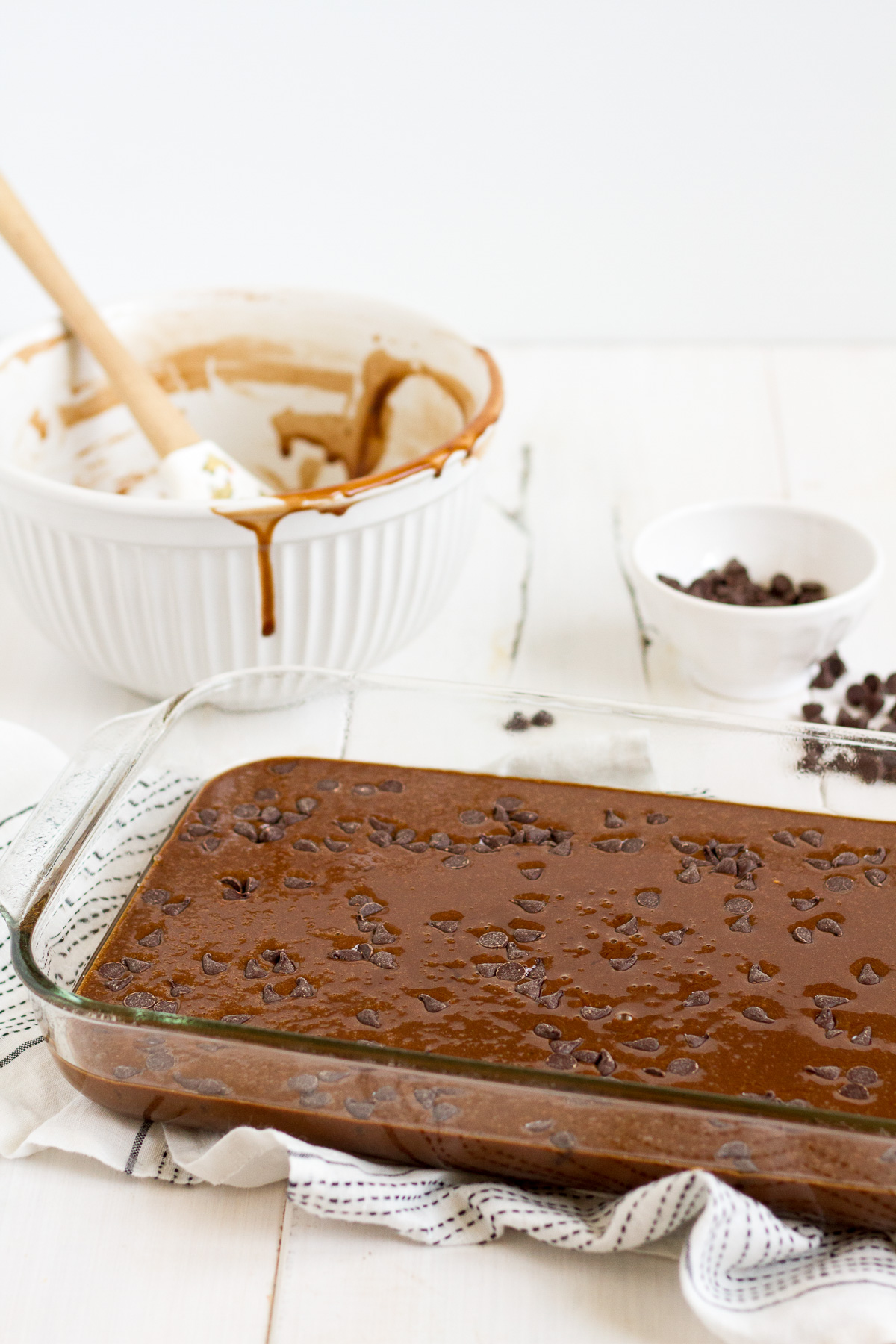 I've got a time tested, much beloved family recipe to share with you today: Double Chocolate Cake. This recipe is a favorite for lots of reasons. First (and probably most important), it's completely delicious. It's moist, chocolatey, and satisfying without being too sweet or too rich. This is the kind of cake you can easily eat a great, big piece of and still wonder if there's room for seconds. It's great served with vanilla ice cream or a tall glass of ice-cold milk. Second, it is very easy to make. You can mix up the batter and get the cake in the oven in under 10 minutes, and it only uses one bowl. Thanks to the chocolate chips scattered across the top, it doesn't even need frosting. Double Chocolate Cake is the kind of dessert you can make midweek when you're craving something sweet but don't want to spend hours slaving over dessert, but it's tasty enough to serve to company too, and we often do.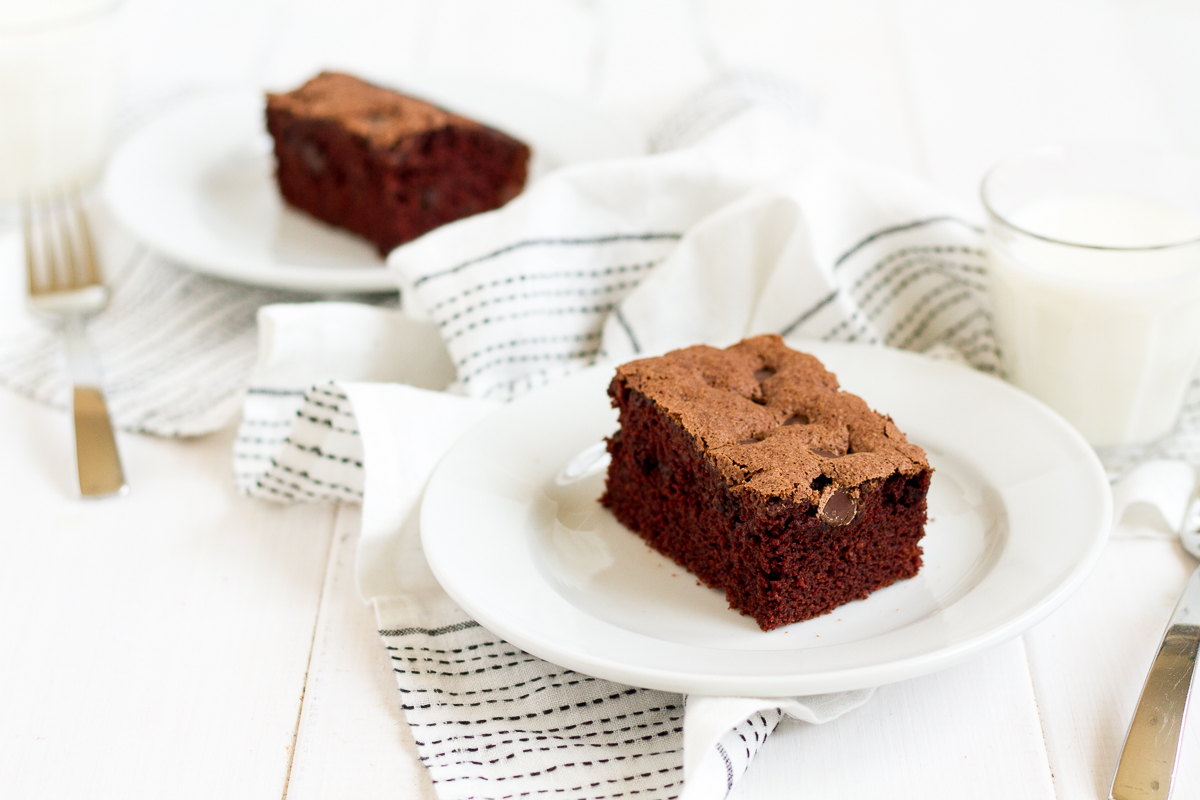 My mom started making Double Chocolate Cake over 30 years ago when a neighbor shared the recipe with her, and many generations have eaten and loved it in the decades since. I loved it growing up, my family loves it now, and I know you're going to love it too.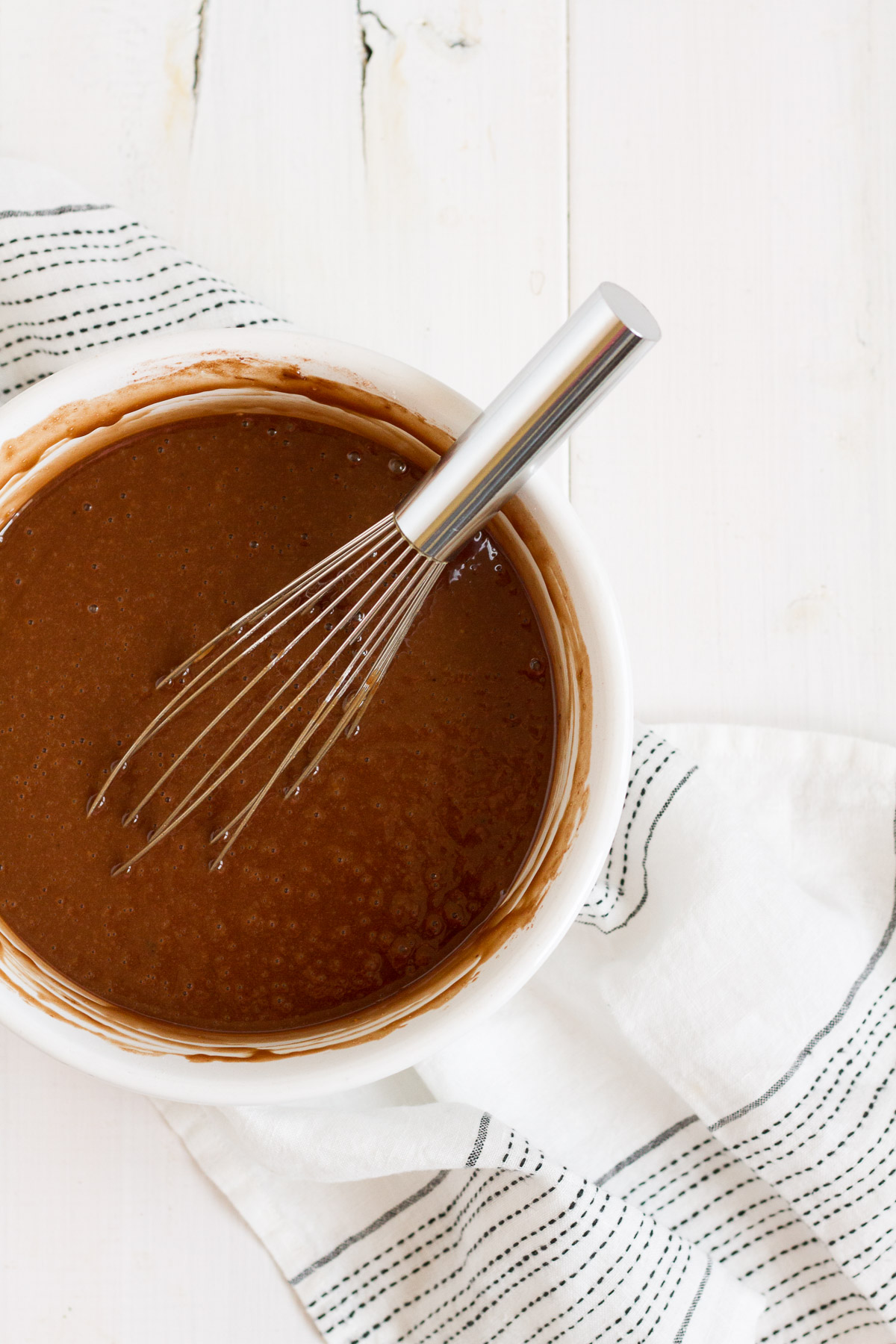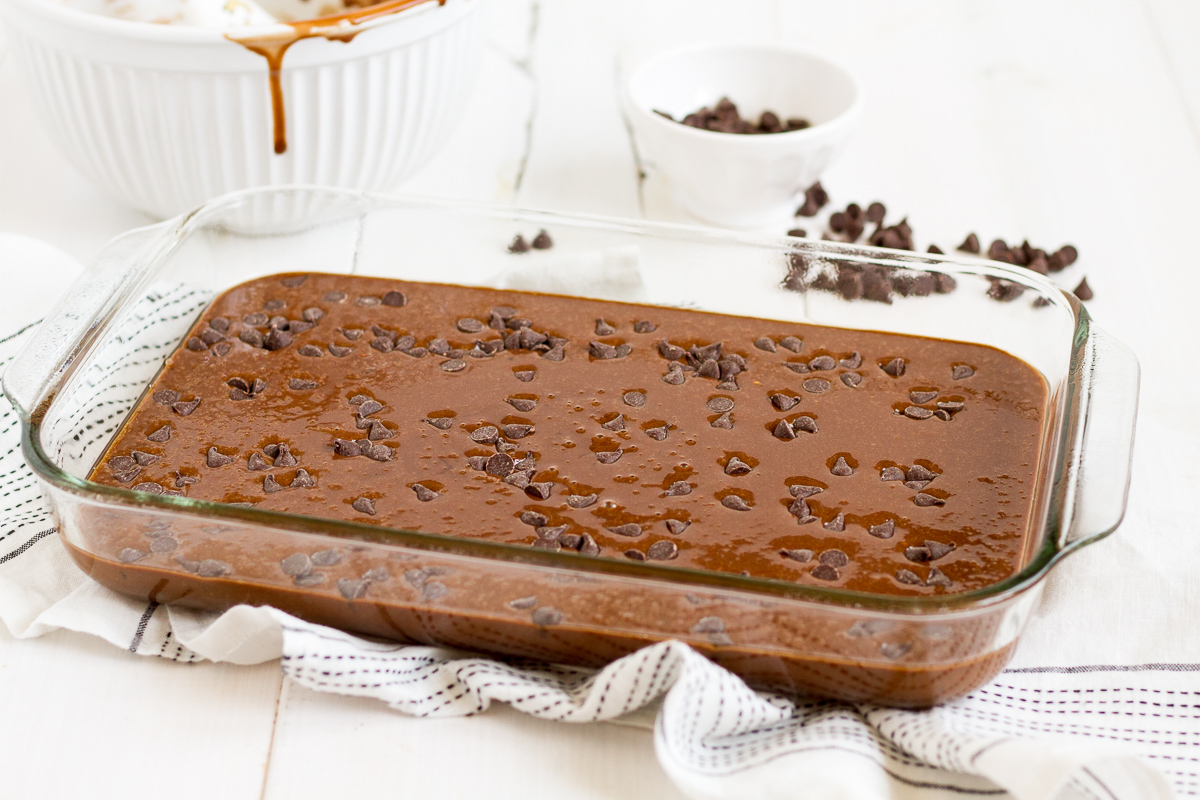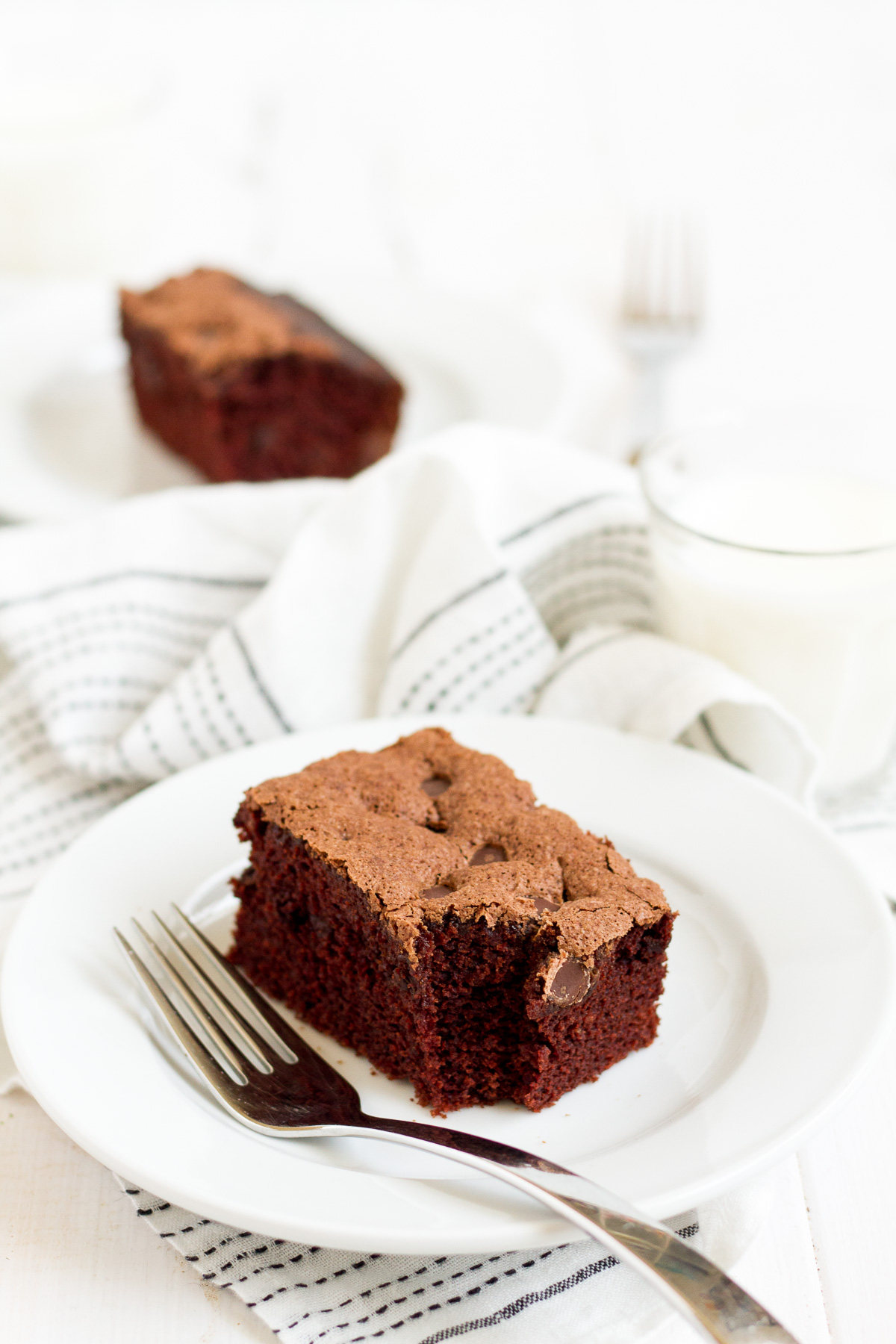 One-Bowl Double Chocolate Cake
This one-bowl chocolate cake recipe is a longtime family favorite. It's easy to make and tastes delicious!
Ingredients
⅔ cup oil
2 eggs
1½ cups water
1 teaspoon vanilla
3 heaping Tablespoons cocoa powder
2 cups sugar
2½ cups flour
1 teaspoon baking soda
1 teaspoon salt
6 oz semisweet chocolate chips
Instructions
Preheat the oven to 350°F and grease a 9×13″ baking dish with nonstick cooking spray.
In a large bowl, whisk oil, eggs, water, and vanilla. Add all remaining ingredients except chocolate chips, and whisk until smooth.
Pour the batter into the prepared pan and sprinkle chocolate chips evenly over the top.
Bake for 30 to 35 minutes, until a toothpick inserted in the center comes out clean. Cool completely before serving.
Notes
I think Double Chocolate Cake tastes better and better as it cools. I usually make it in the morning and let it sit all day until it's time for dessert, but either way, it's delicious.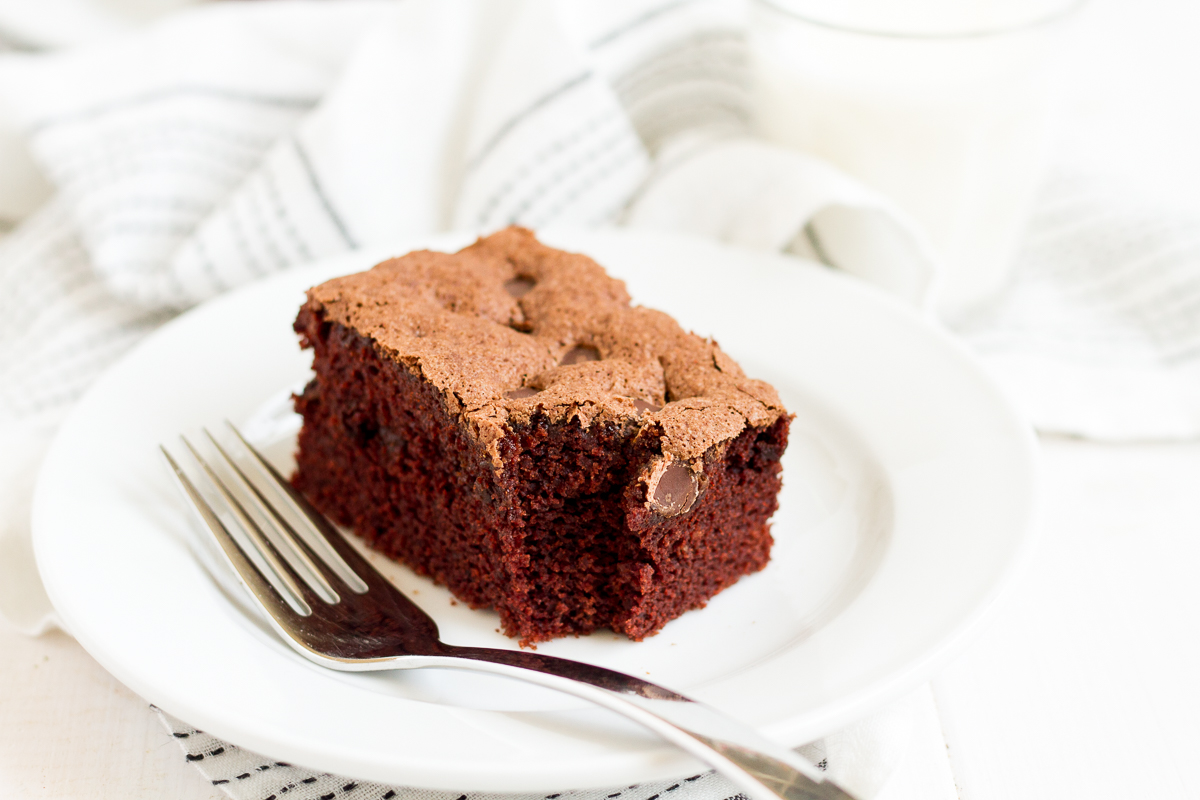 SaveSave