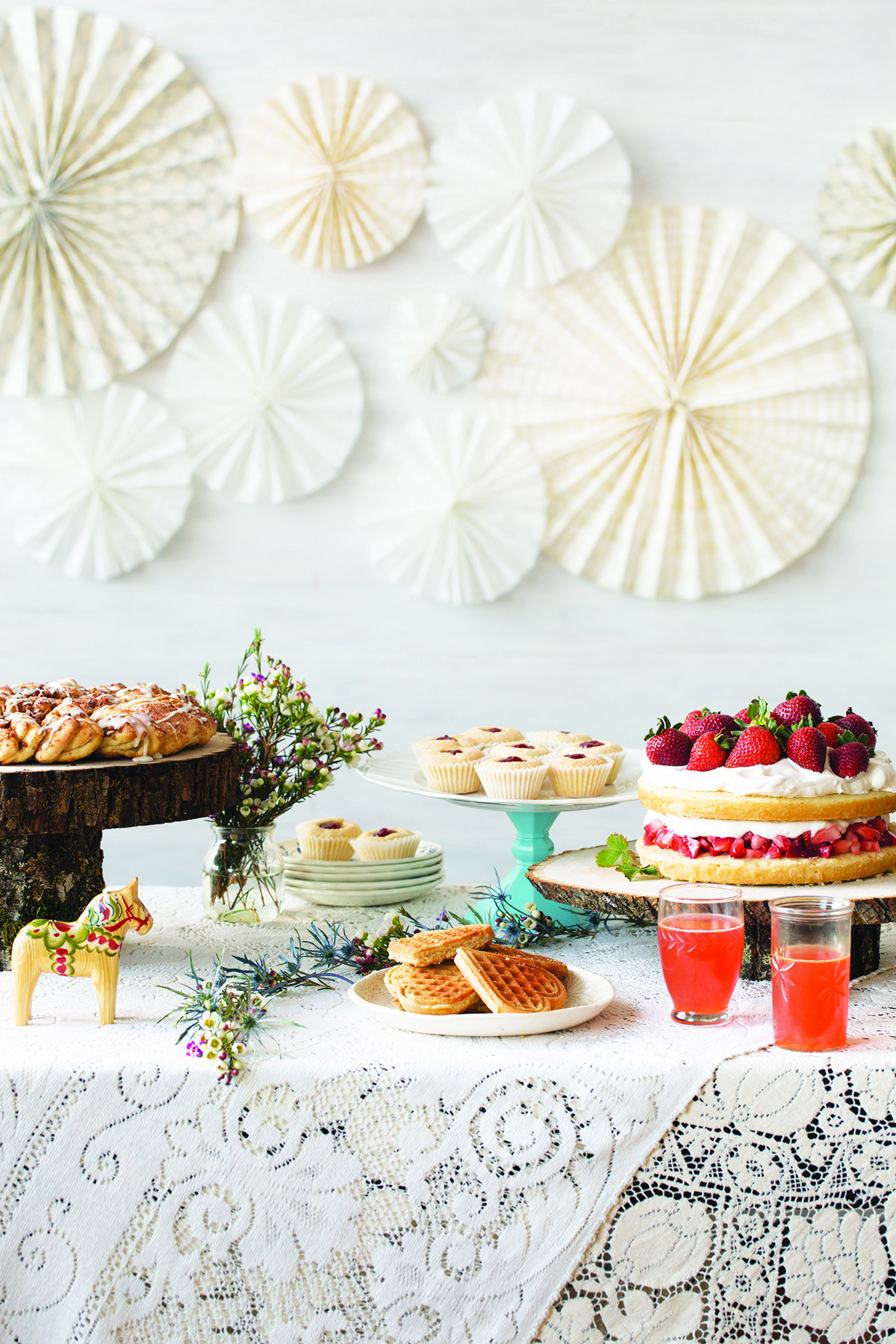 I have a few different pieces of exciting book news to share with everybody! First, I'll be teaching two workshops at Pinners Conference in Minneapolis this summer. Pinners Conference MN just happens to coincide with Scandinavian Midsummer, so I thought it would be the perfect time to head to the midwest and finally do some book events for Scandinavian Gatherings! At Pinners Conference, I'll be teaching a workshop on Scandinavian Sweets & Treats on Friday, June 22nd at 11am, and another hands-on workshop on Midsummer Flower Crowns on Friday at 5pm. If you want to sign up for either of my classes (or any of their amazing workshops!), use the code "LULU" to save 10% on your ticket purchase. If you want to sign up for both my classes, you can purchase the "One Day Expo, 2 Classes" ticket for just $19 (before savings!) If you want to just go to Pinners Conference and not sign up for any classes, you can use the code "ShopPinners" to get 50% off a general admission ticket, but keep in mind that doesn't include any classes or workshops. Click HERE to purchase tickets. In addition to teaching two workshops, I'll have an exhibition booth both days to sell signed copies of Scandinavian Gatherings along with enamel pins and recipe card sets. If you live in the Minneapolis-Saint Paul area and aren't planning to attend Pinners Conference, I have a couple of other book events in the works and would love to see you there, so stay tuned!! We're getting details worked out right now!
The second bit of exciting book news is that a second print run of Scandinavian Gatherings was just ordered!!! You guys, that means the first printing is almost sold out! I know for some authors, that happens before the book even hits its publication date, but for some books, a second printing never happens, so this isn't something I take for granted. We've worked really hard to get to this point. It's a beautiful book from cover to cover, and I couldn't be more proud of the work everyone involved did on it. It has gotten really amazing reviews, readers love it, and people are buying multiple copies to give as gifts to friends and loved ones. It got picked up by Costco, for goodness' sake! A huge thanks to everyone who has bought a copy to keep or to give. Every single book makes a difference! I told a friend the other day that I feel like my book is the little engine who could. And we just keep chugging happily along, one book at a time—chug chug chug.
The third bit of book news has an international flair. I announced somewhere a few months ago that the book had been translated into and published in German. And guess what?? Scandinavian Gatherings is now being translated into Czech! That means we'll soon have two foreign language editions.
And if you still haven't bought yourself a copy of Scandinavian Gatherings, or if you love it and want to give it to everyone you know, it's on sale for 33% off on Amazon right now, plus free Prime shipping! Here's an affiliate link to help you stock up: https://amzn.to/2GRb7JR. [Gorgeous photo by Charity Burggraaf from the book Scandinavian Gatherings; reprinted with permission from Sasquatch Books]