This frozen peppermint cheesecake is not only delicious, but it's also easy to make! It's perfect for the busy holiday season, and great for sharing.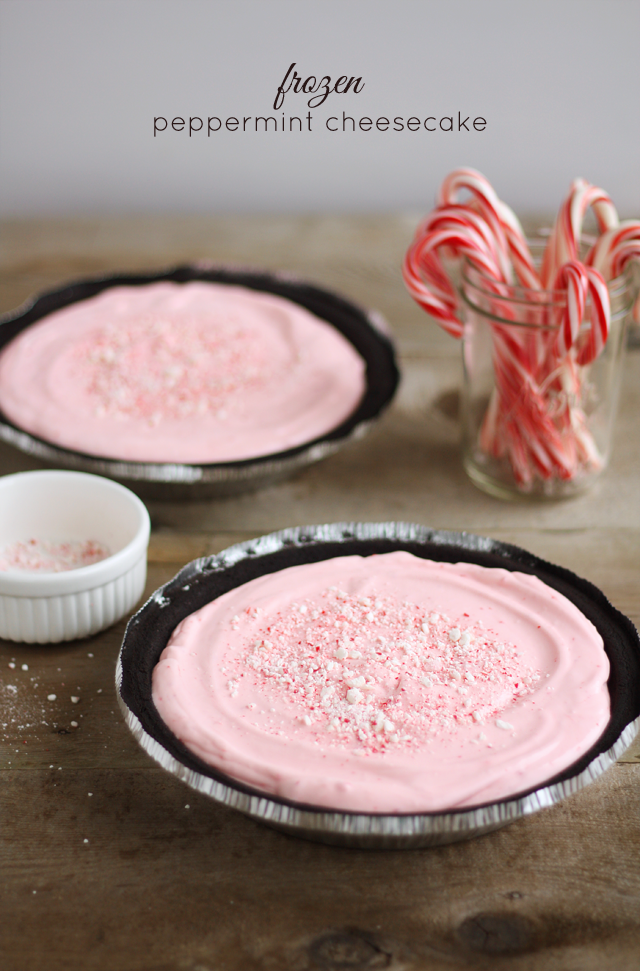 My husband and I just had the "slowing down" talk. One or the other of us brings it up every few months, the need to pare down our list of activities and commitments and spend more time being a family. We try not to overload our schedules, but somehow, every minute of every day seems to fill up with business. And with all of the extra Holiday festivities, December is the busiest month of all.
It usually feels like a marathon of parties, outings, projects, and trips, and we rush, rush, rush around, and then Christmas has come and gone…and we haven't even stopped to enjoy it or reflect on the meaning of the season. And we deserve to give ourselves more than that!
In an effort to save more time for important things like drinking hot cocoa with my little ones and writing letters to Santa, I'm going to try to keep all of my Holiday treats this month quick and easy.
To kick things off, I have a to-die-for frozen peppermint cheesecake recipe for you that takes mere minutes to throw together. With a dark, chocolatey cookies crust and wintery candy cane filling, it's the perfect dessert for any December dinner. And the recipe makes two cheesecakes, so you can keep one for yourself and give one away. Check that neighbor gift off your list!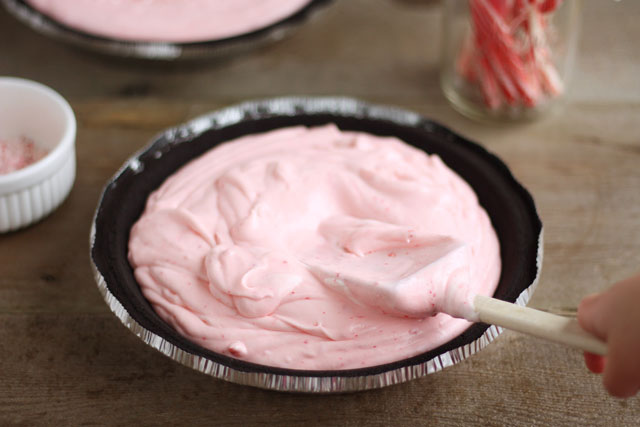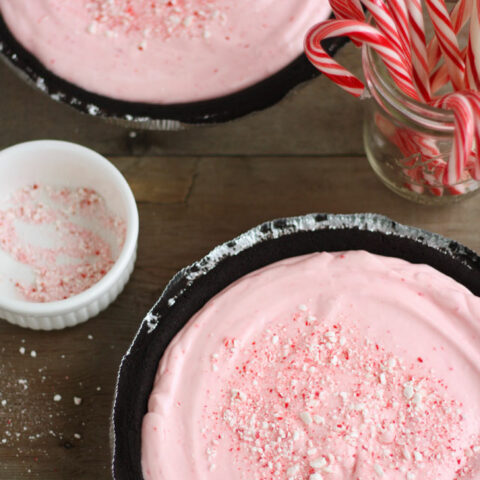 Frozen Peppermint Cheesecake
The perfect holiday dessert, even on the busiest of days! Originally shared by my sweet cousin Wendy in an old family reunion cookbook.
Ingredients
1 8-oz brick cream cheese, softened
1 can sweetened condensed milk
1 cup crushed peppermint candy canes (about 16 candy canes), plus more for sprinkling on top
1 pint heavy cream, whipped to stiff peaks
2 store-bought oreo cookie pie crusts
Instructions
Combine cream cheese, sweetened condensed milk, and candy canes (except for the ones to sprinkle on top) in a large bowl and beat until smooth. Gently fold in the whipped cream. Divide the mixture evenly between the two chocolate crusts. Freeze until firm, at least 4 hours.
Remove from freezer, sprinkle with extra crushed candy canes, and serve immediately.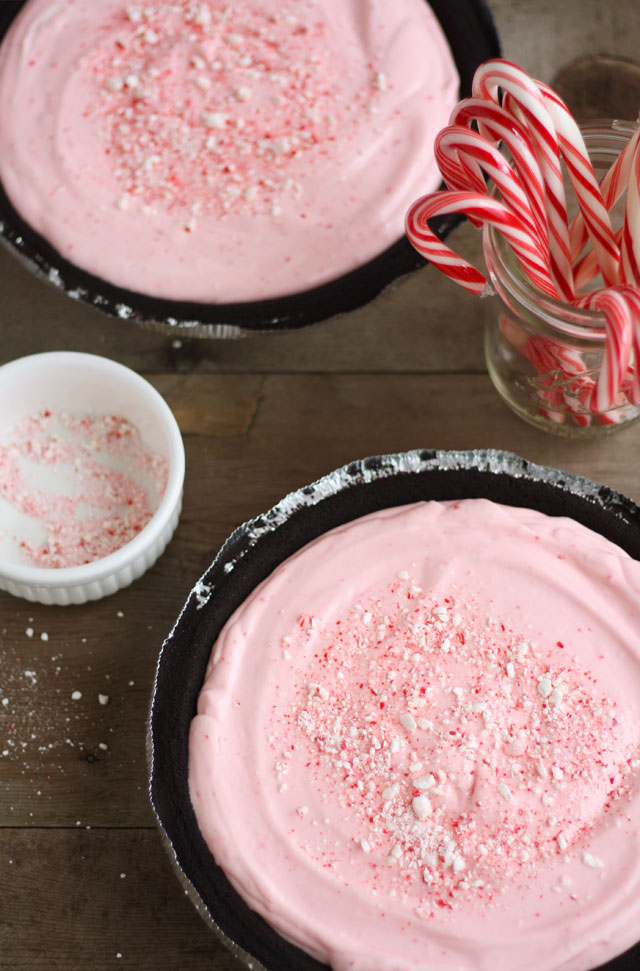 For more holiday desserts, CLICK HERE and visit my recipe archives.
SaveSave