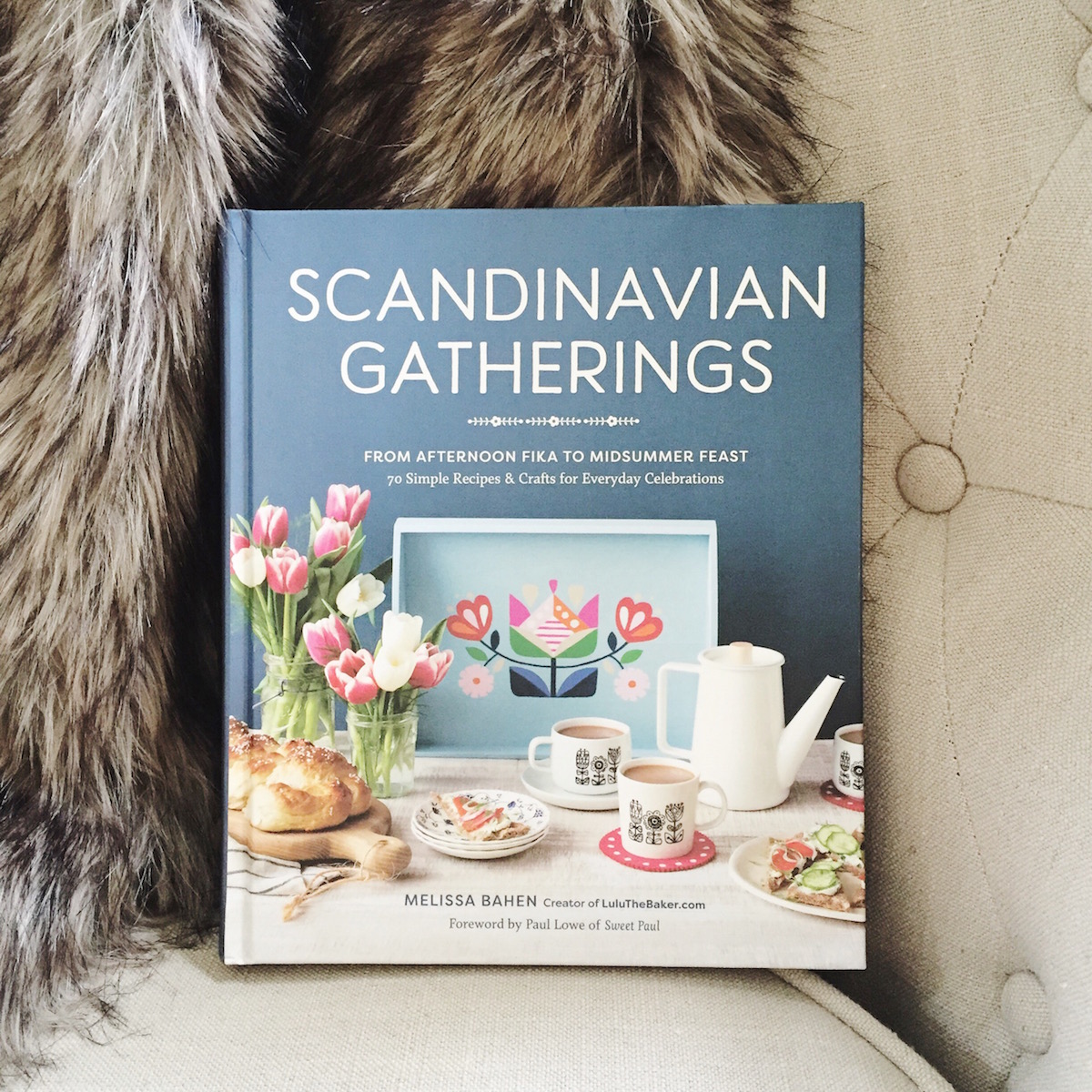 Today is the big day! Scandinavian Gatherings is officially available! I've already started seeing pictures from people who have gotten their copy in the mail, and it makes me so happy to see how much everyone loves the book. At the book signing I went to outside of Boston last weekend, so many people commented on how beautiful the book is. And I can only agree whole-heartedly, and give all the credit to the army of people who styled and shot the photos, worked on the artwork, chose fonts and layouts, and countless other tasks that resulted in such a gorgeous book: artists Andrea Smith and Kat Marshello, stylists Shannon Douglas and Renee Beaudoin, photographer Charity Burggraaf, and production editor Em Gale at Sasquatch Books.
There are lots of book events coming up in the next few weeks, with even more in the works between now and the holidays. I'd love to see all of you there! Events for September and October will be taking place in Manhattan (tomorrow!), Portland (10/8), Eugene (10/12), and Seattle (10/13-14). You can find more details and an up-to-date list of Scandinavian Gatherings events on THIS POST.
If you post a picture of your book or one of the recipes or projects from the book on Instagram or Facebook, be sure to tag me @luluthebaker and use the hashtag #ScandinavianGatherings. I'd love to follow along! And if you still haven't bought a copy, you can buy one online at any of the websites listed HERE.