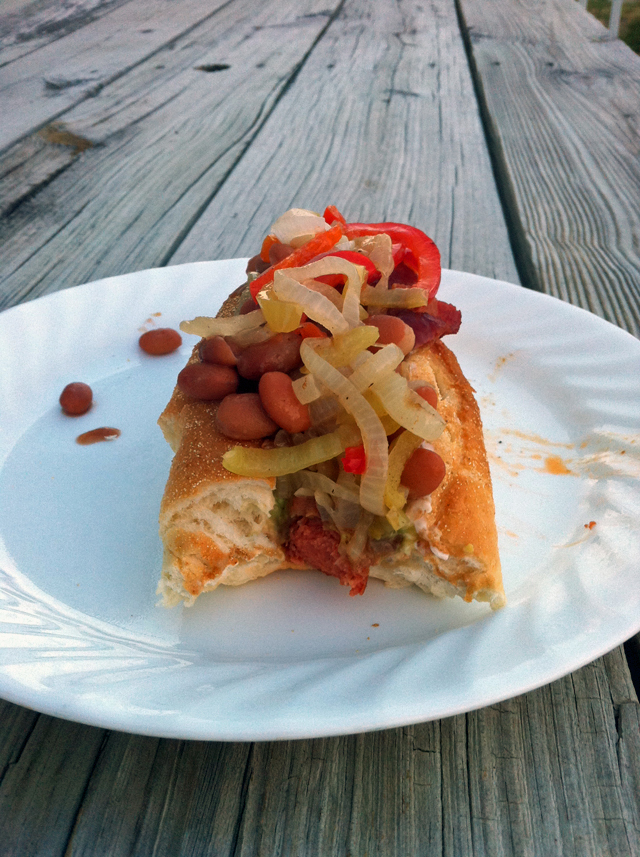 My mom has been raving about Sonoran Hot Dogs for over a year now, ever since she read a blurb about them in Sunset magazine last summer and served them at a family reunion I couldn't attend. I finally got to enjoy them this past week when my family spent time at the beach in North Carolina, and they definitely lived up to the hype!  I'm a big fan of traditional hot dogs with ketchup and mustard, and was skeptical that a hot dog so far removed from that would be tasty, but the new flavor combinations were incredible. They are a new summer favorite!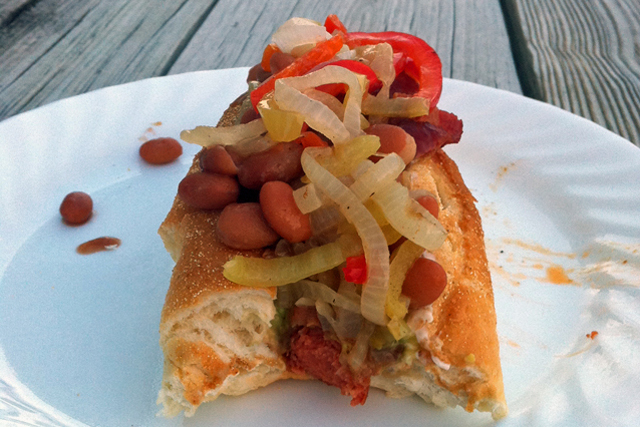 Sonoran Hot Dogs
inspired by the hot dogs served at food carts all over Mexico, Arizona, and Southern California
Ingredients
soft, doughy hoagie rolls (basically really soft, dense hot dog buns), split down the center
all-beef hot dogs, no shorter than bun-length, cooked however you like
bacon, cooked and crumbled
guacamole
mayonnaise
sauteed onions and peppers
canned pinto beans, drained, rinsed, and warmed
cotija cheese
Instructions
Put a hot dog in each bun, and top with remaining ingredients. Simple and delicious!
Notes
More often than not, we just use really soft hot dogs buns for our Sonoran Hot Dogs.