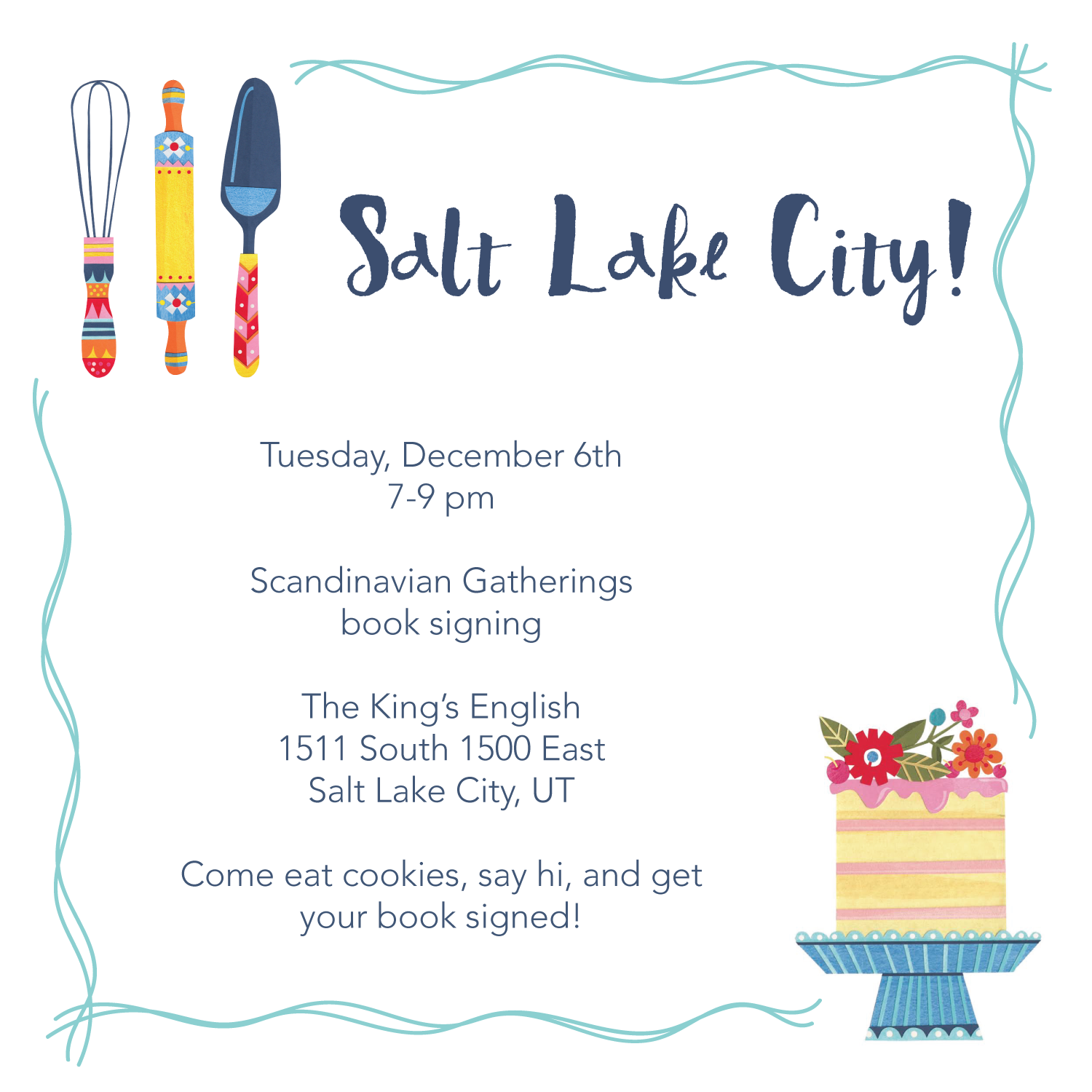 Happy December, friends! This year has flown by; I can't believe we are nearly at the end of 2016. It has been a wonderful, crazy year here on Lulu the Baker, and I have one final Scandinavian Gatherings book event to do this year. I'll be signing books and handing out cookies at The King's English Bookshop in Salt Lake City next Tuesday, December 6th, from 7-9pm. If you live in the Salt Lake area, I'd love to see you there! You can get a few more details, RSVP for the event, and invite your friends on the Facebook event page. I'll also be on Good Things Utah Wednesday morning, December 7th, sharing one of the cookie recipes from my book. Be sure to tune in to get the recipe and a few helpful tips.
In other book news, I did a big interview about Scandinavian Gatherings with artist Lisa Congdon earlier this week. Lisa is a pretty amazing and awesomely inspiring artist who loves all things Scandinavian. I first met her when she taught a workshop at The Hello Sessions back in 2015, and we chatted again when she gave the keynote speech at this year's conference in October. She's a fan of my book, and I'm a fan of her artwork. You can read the whole interview on her blog. I talk a lot in the interview about how the idea for the book happened, how I chose what to put in it, how long it all took, etc. I think it's a super fun read. Be sure to check it out, get a few peeks inside the book, and catch a glimpse of Lisa's gorgeous work.
I have a few fun holiday projects and recipes to share with you in the next few weeks, along with a couple of gift ideas that just might go along with my book. Enjoy your weekend, and I'll see you here next week!