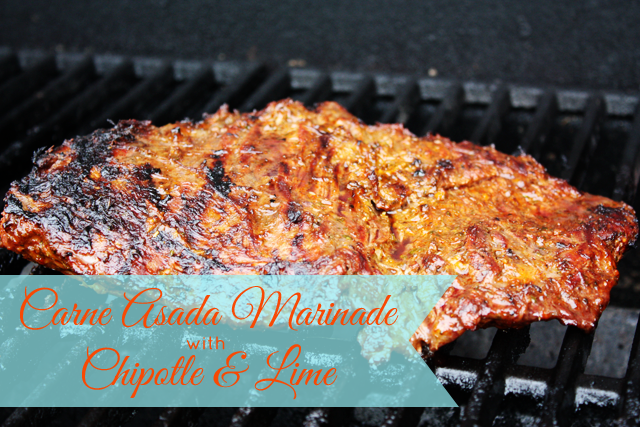 When my family gets together in the summer, we always eat exceptionally well. We take turns cooking breakfast, dinner, and dessert, and we make sure to cover all of the family favorites like Carmelitas, Chocolate Chip Cookies, Breakfast Casserole, Sonoran Hot Dogs, and my husband's famous Tri-Tip. And we always, always, always have my brother-in-law Thomas make his delicious Carne Asada. He's been known to grill up an extra-large batch so that we can eat leftovers for days and days. We look forward to having it any time he and my sister are in town, which sadly, isn't very often. Luckily, he has shared the recipe with all of us, so we can have it whenever we want, like this weekend for Cinco de Mayo! It doesn't exactly make up for them living all the way across the country, but it doesn't hurt!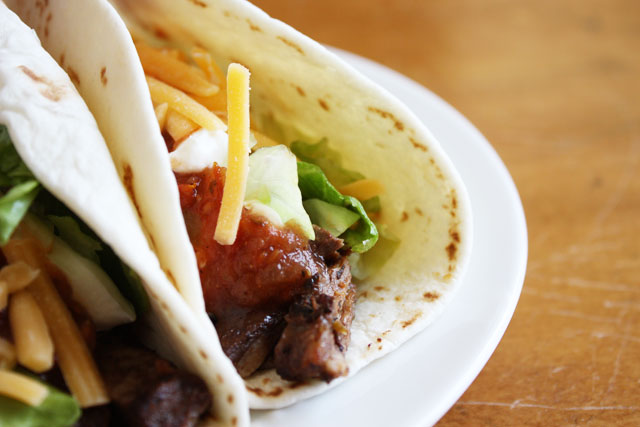 Carne Asada Marinade with Chipotle & Lime
From my brother-in-law Thomas. We like to serve ours thinly sliced in the smallest size of soft flour tortillas, topped with shredded cheese, lettuce, salsa, sour cream, and guacamole.
Ingredients
2 cloves garlic
⅓ cup cilantro leaves
zest of 1 lime
¼ cup fresh lime juice
¼ cup olive oil
1 teaspoon dried oregano
½ teaspoon salt
3 canned chipotles in adobo
½ cup ginger ale
1.5-2 lbs flank steak (skirt steak will work too)
Instructions
Combine garlic, cilantro, lime zest, lime juice, olive oil, oregano, salt, and chipotle peppers in a blender. Blend until smooth. Stir in ginger ale. Put flank steak in a large ziplock bag and pour marinade over the top. Seal the bag and refrigerate at least 4 hours. Remove meat from bag, discard marinade, and grill meat over medium heat until it reaches your desired level of doneness.