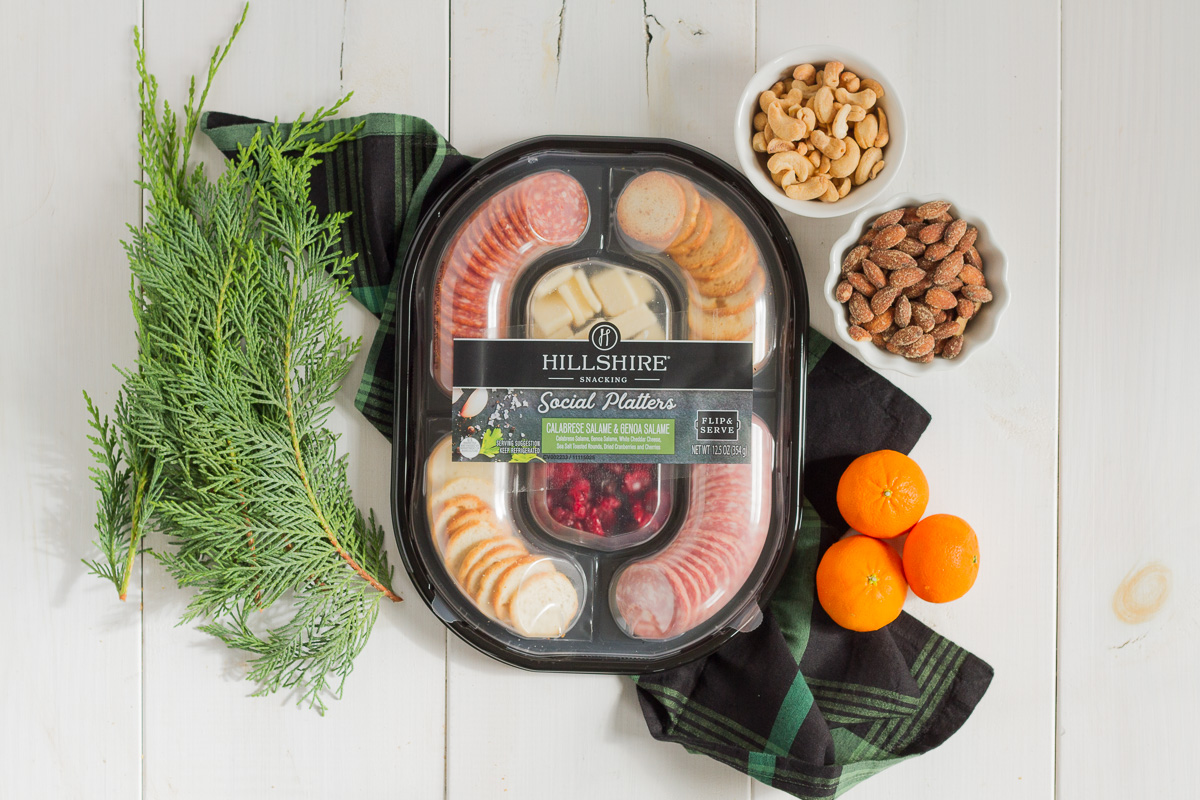 This post has been sponsored by Tyson Foods, Inc. All thoughts and opinions are my own.
Cheese plates and charcuterie boards are all the rage these days. With a variety of meats, cheeses, crackers, and more, they are perfect for holiday party snacking. Hillshire® Snacking Social Platters give your holiday cheese plate a major head start because they already include premium quality meats and chef-curated snacks like cheeses, fruits, and even chocolate. And they come with a flip-and-serve tray that makes preparation quick and easy. In fact, you can prep a fun, delicious, and attractive holiday cheese plate in under five minutes!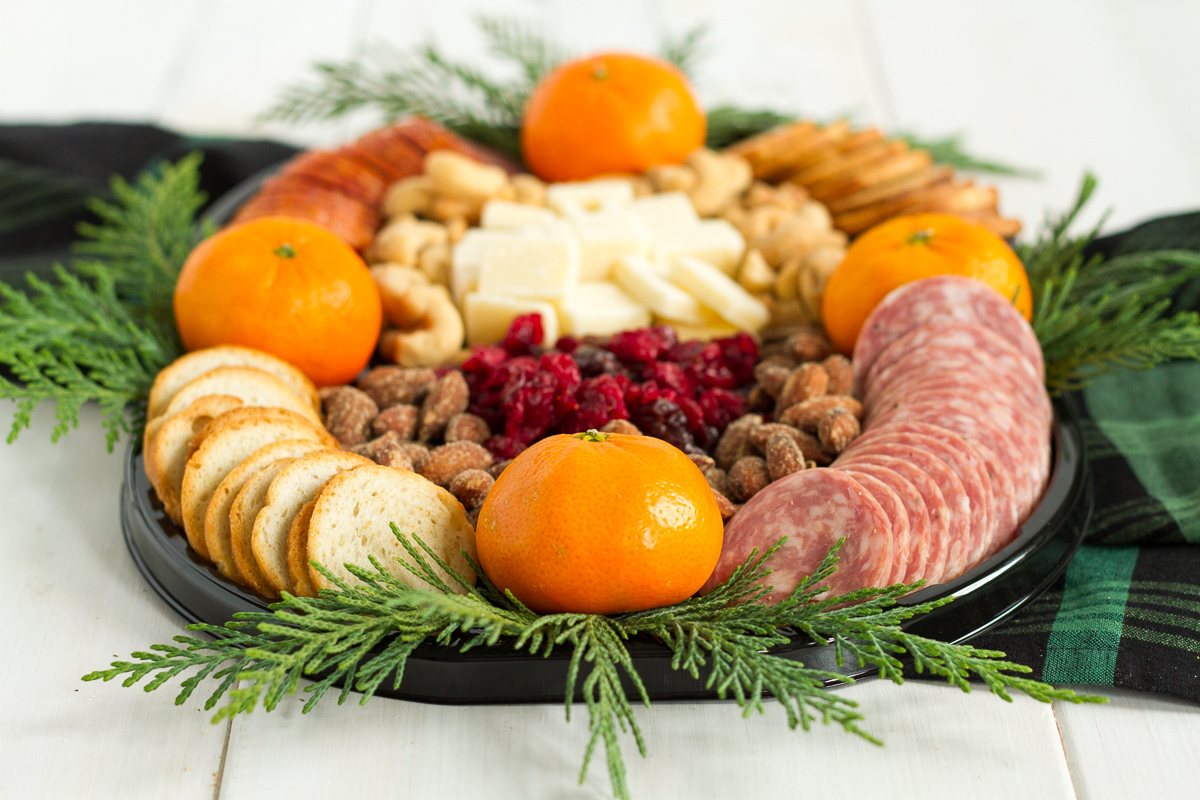 Step 1: Pick up a Hillshire® Snacking Social Platter in the deli section of your local Albertsons store. I chose the Hillshire® Snacking Calabrese Salame & Genoa Salame Social Platter that comes fully loaded with two kinds of salami, white cheddar, dried cranberries and cherries, and lightly salted toast rounds.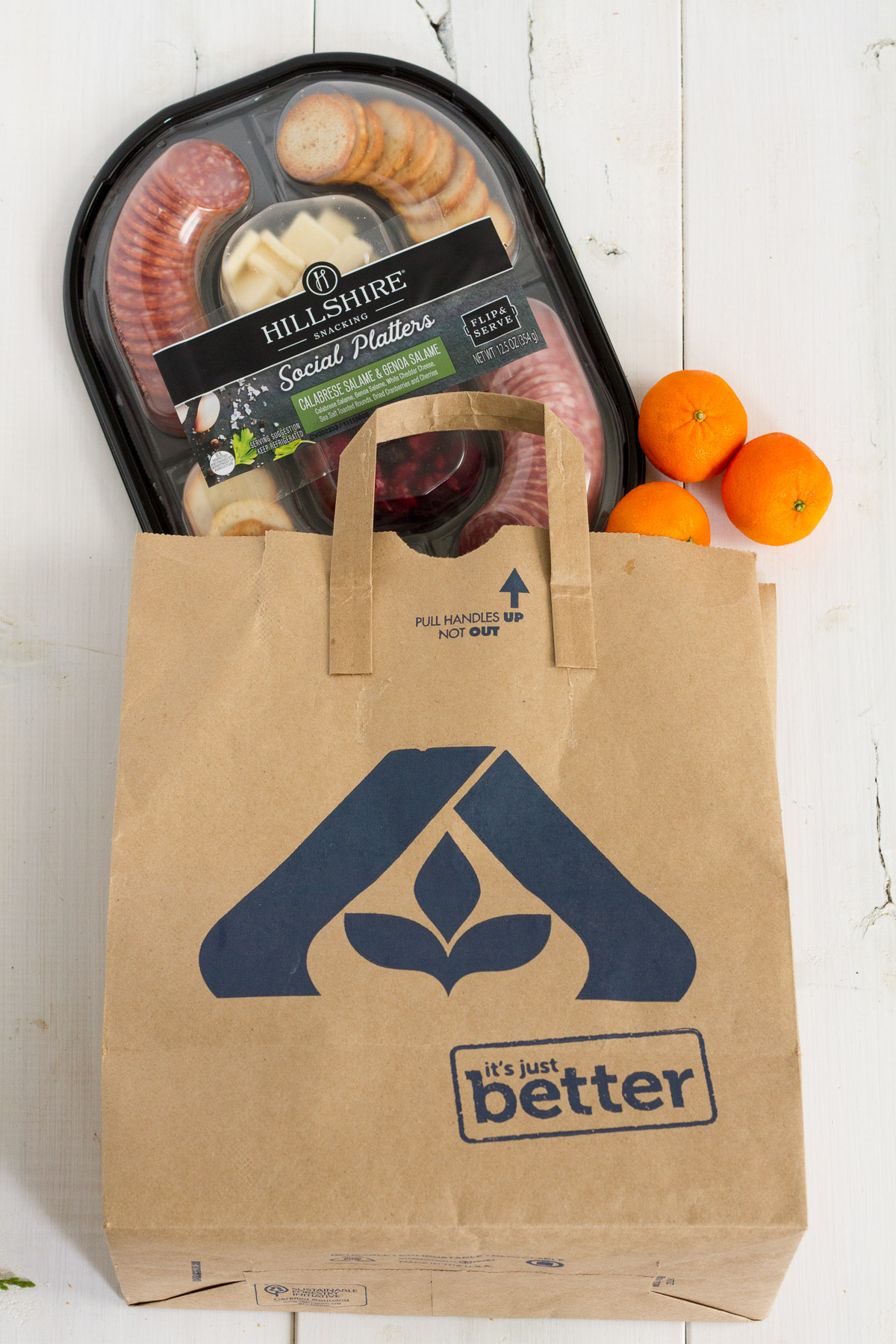 Step 2: There are two parts to the packaging: the black tray and the clear lid. Take the black tray off the package and set it aside.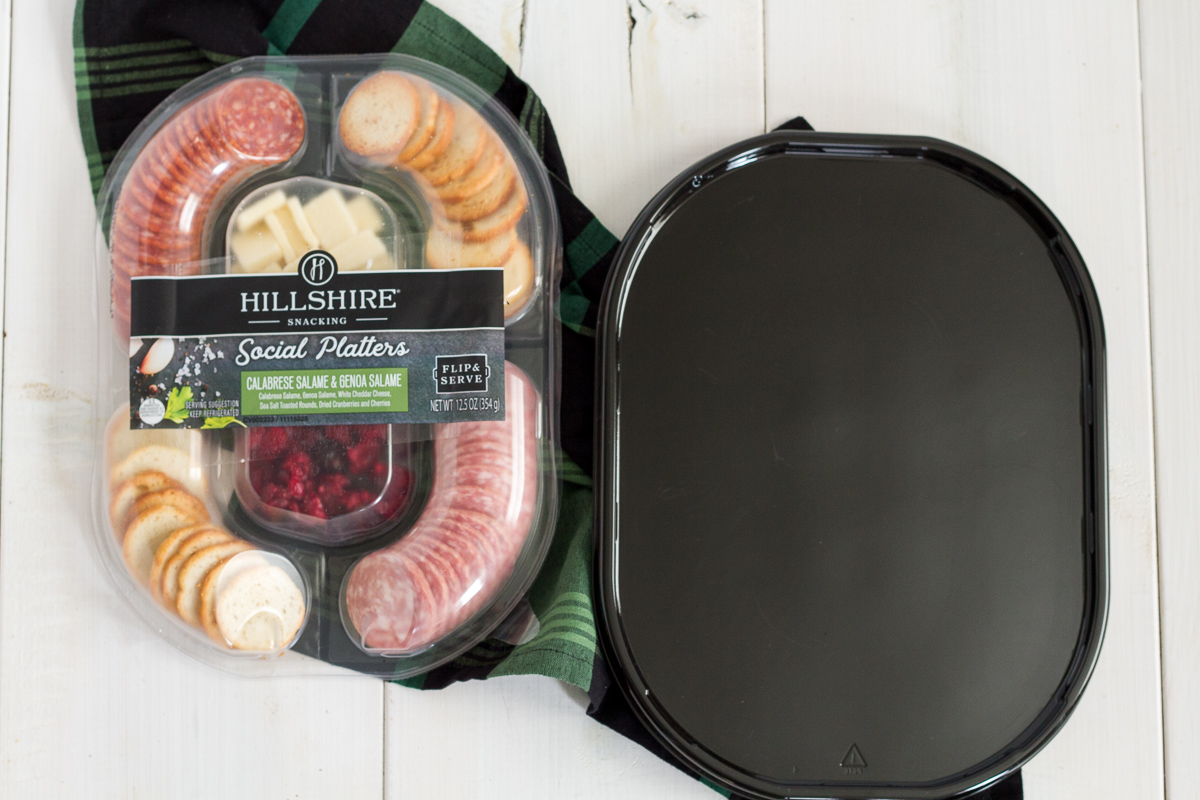 Step 3: Flip the clear lid over. Peel off the film and throw it away.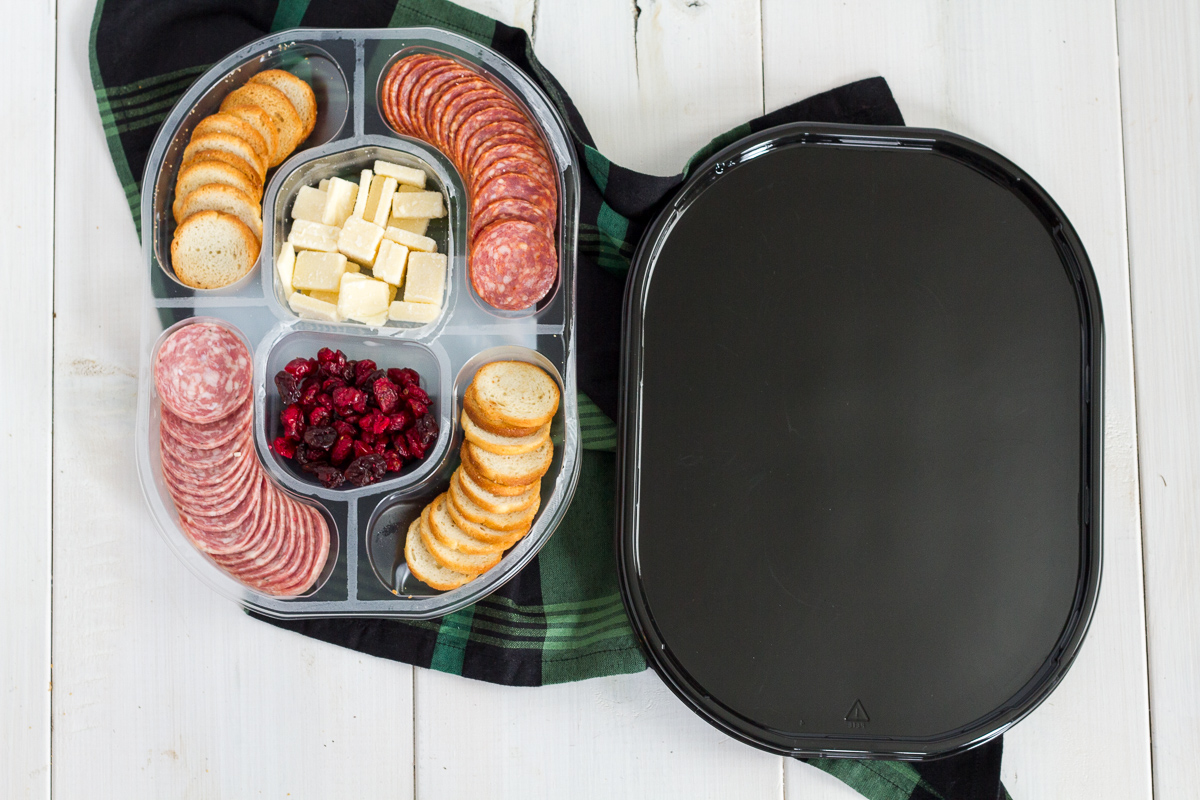 Step 4: Put the black tray back on. Hold the clear lid and the black tray together tightly, and FLIP! Remove the lid and set it aside somewhere out of sight to repack any leftover snacks at the end of the night.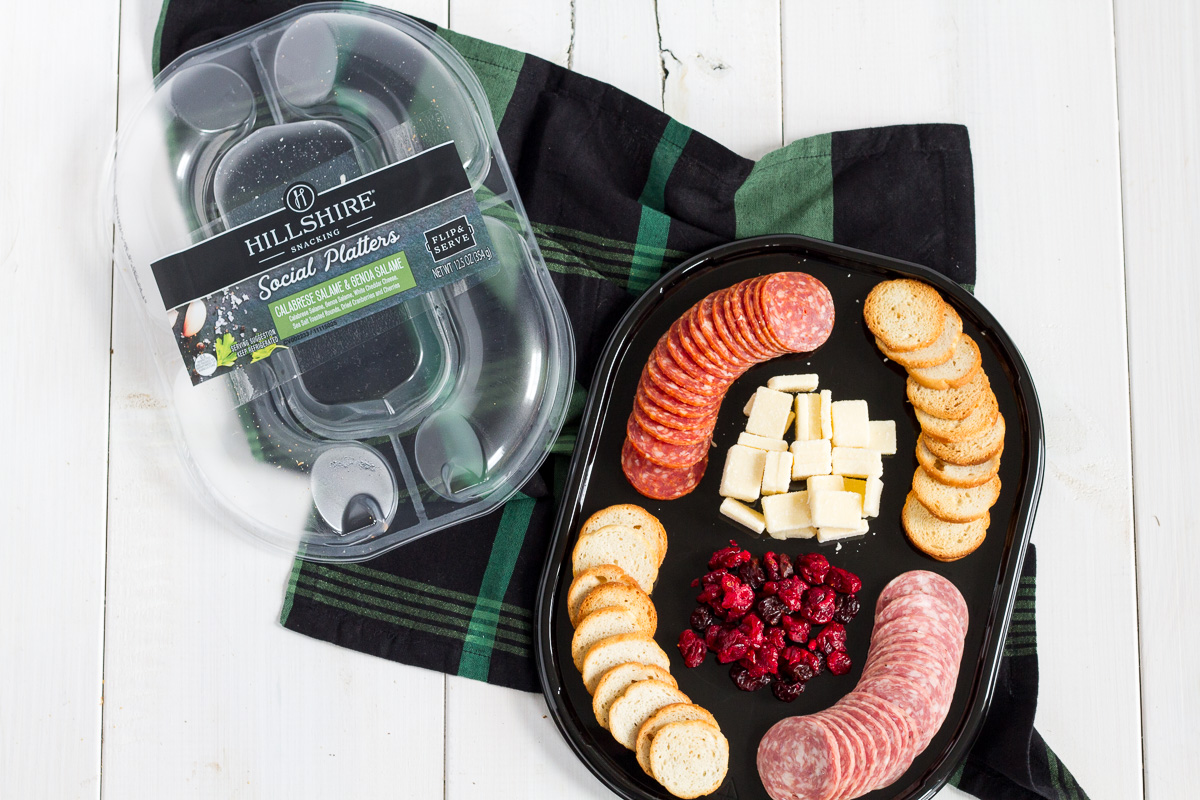 Step 5: Adjust the positions of everything on the black tray. Add nuts, fruits, or other favorite snacks to the empty spaces on your tray. You can even tuck some seasonal greenery in to make it look extra festive.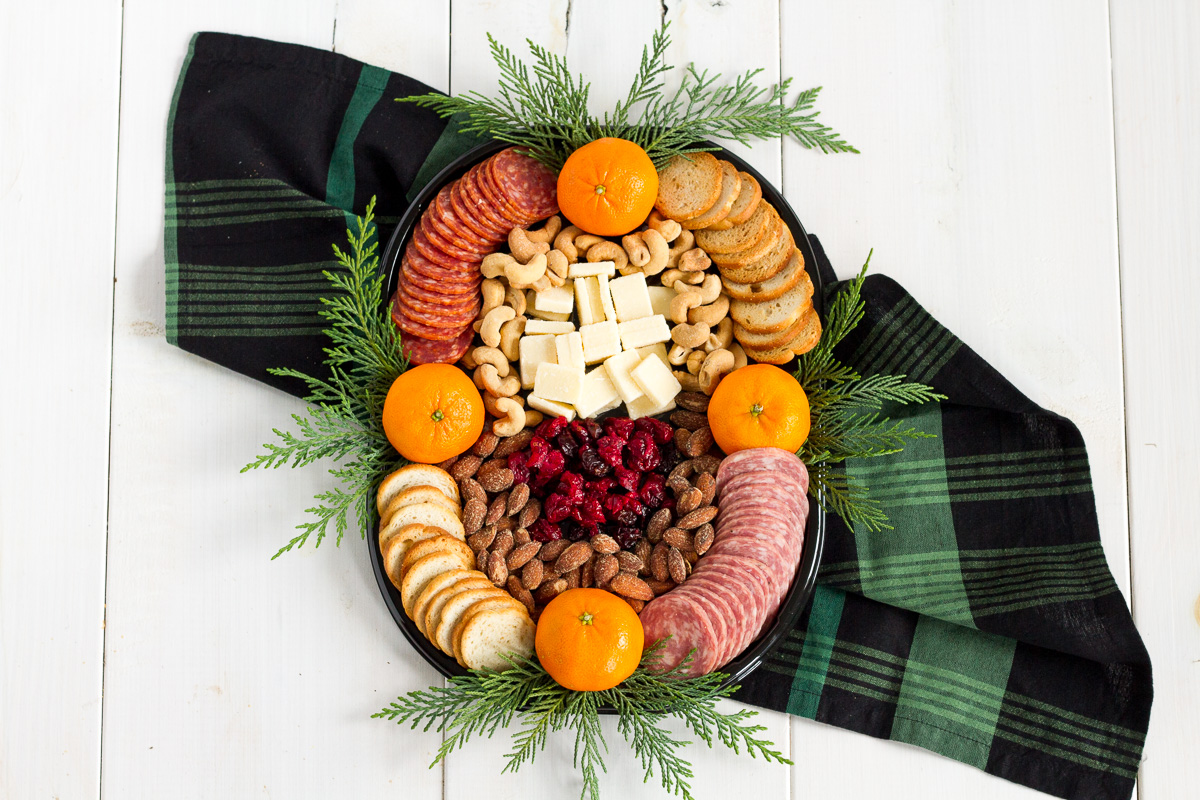 That's it! In under five minutes, without any fuss, you can get a beautiful, impressive cheese plate put together for your holiday party. Be sure to grab a Hillshire® Snacking Social Platter in the deli section of your local Albertsons store. Check out this brand page to find more information about them!