Even though we grow a lot of pumpkins in our garden, it just wouldn't be October without a visit to the pumpkin patch. We really dragged our feet this month, but on Wednesday afternoon we finally carved out some time to go pick out our jack o'lanterns for the year. Our very most favorite pumpkin patch ever—the one we've been taking our kids to for the past 13 years!—closed unexpectedly earlier this year, so we had to find a new one to explore. And I think we found a winner! It has a wild hay ride that sent my dad literally tumbling head over heels in the wagon (he was not hurt and was laughing, so it's all good). It has huge slingshots where you can launch tiny pumpkins at targets. It has a cute farm stand where they sell all kinds of fun produce and treats. And most important of all, it has a huge, muddy field full of pumpkins of all shapes and sizes.
I like to make a whole day out of something like going to the pumpkin patch. I like to bake pumpkin treats for my kids either for breakfast or for an afternoon snack. I like to make sure we have something cozy for dinner like stew or chili. It turns a small, seasonal outing into a really celebration that lasts all day. And it isn't really any extra work. We eat breakfast and dinner ever single day. Why not tie them into a fun Fall activity?
I've rounded up 10 of my favorite recipes that are perfect for making on pumpkin patch day. Sweets, treats, baked goods, and hearty dinners…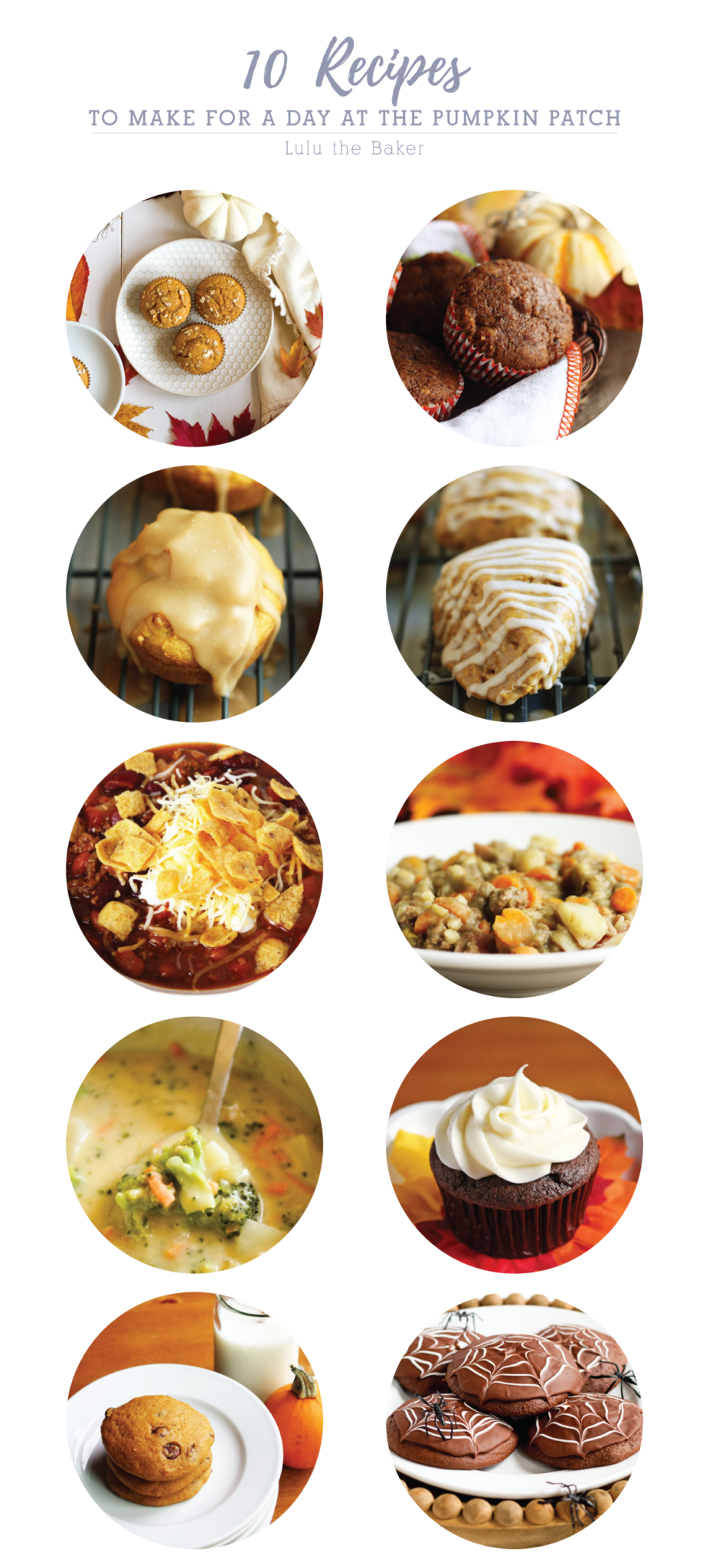 Enjoy the end of October, friends—the pumpkin patching and pumpkin carving, the trick-or-treating, the Fall leaf-watching. And make something delicious to eat!