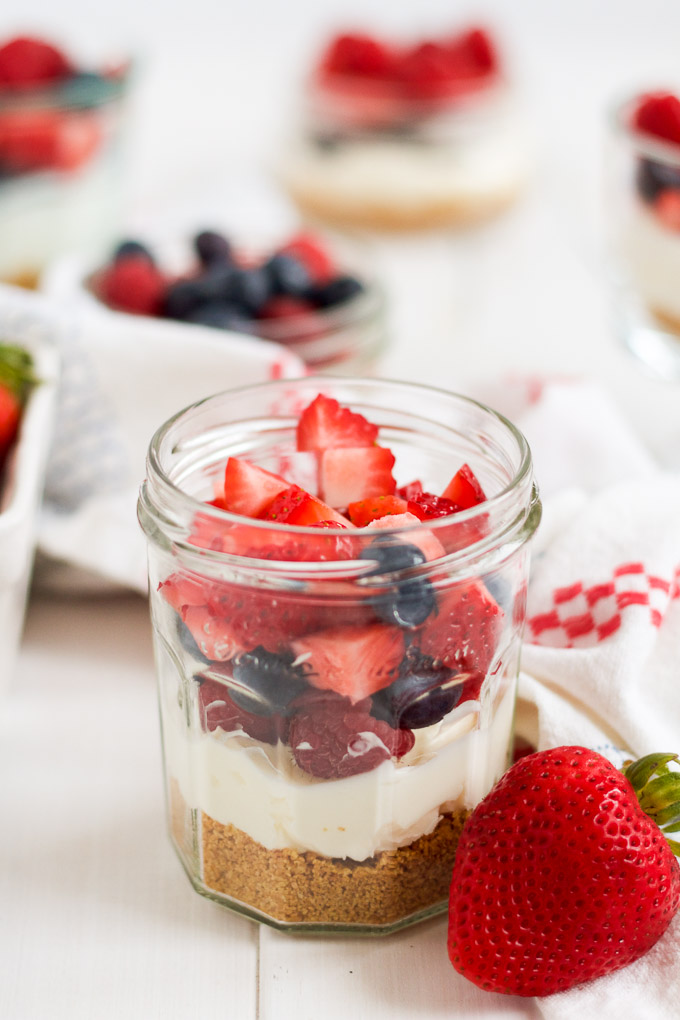 Summer is here! Beautiful, hot, sunny summer. We've had a wonderful heat wave here in the Pacific Northwest, with the long, warm evenings stretching well past bedtime. Sometimes the days are so hot that no one feels like cooking when dinnertime comes. Those are the times that cool, easy desserts are so welcome. These simple no-bake berry cheesecakes only have 6 ingredients, take just a heartbeat to make, and are delicious and refreshing. You can top the plain cheesecakes with whatever tasty toppings you like—chocolate sauce, lemon curd, crushed oreos, and more. But during the summer, the perfect topping is the season's fresh berries. Strawberries, blueberries, raspberries, blackberries, or a mix, they add wonderful color and flavor to this easy dessert.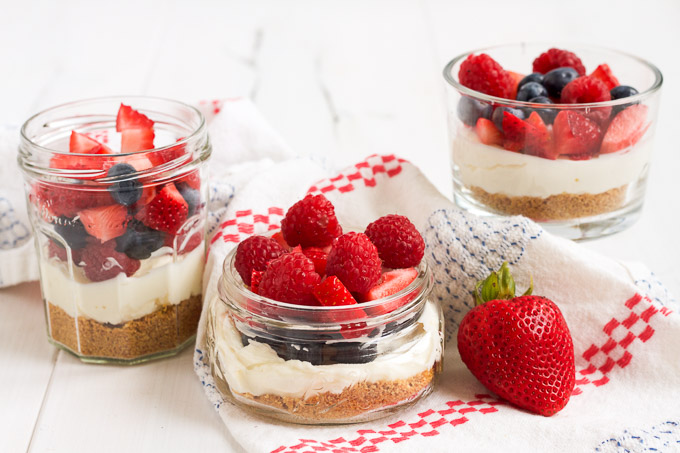 No-Bake Berry Cheesecakes
These easy, no-bake cheesecakes, topped with fresh, juicy berries, are the perfect summer dessert.
Ingredients
7 graham crackers
2 Tablespoons melted butter
½ cup heavy cream
⅓ cup granulated sugar
1 8-oz brick cream cheese, softened
1 lb fresh berries, chopped
Instructions
Pulse the graham crackers in a food processor until they are fine crumbs. Mix with melted butter until well combined. Divide the mixture equally among 6 8-oz dishes, and lightly press into the bottom.
In a large bowl, whip the heavy cream and sugar until stiff peaks form. Add the cream cheese and beat until smooth. Divide the cheesecake evenly among the 6 dishes, spreading the mixture with a spoon to smooth it out. Cover and chill until ready to serve.
Top with fresh berries just before serving.