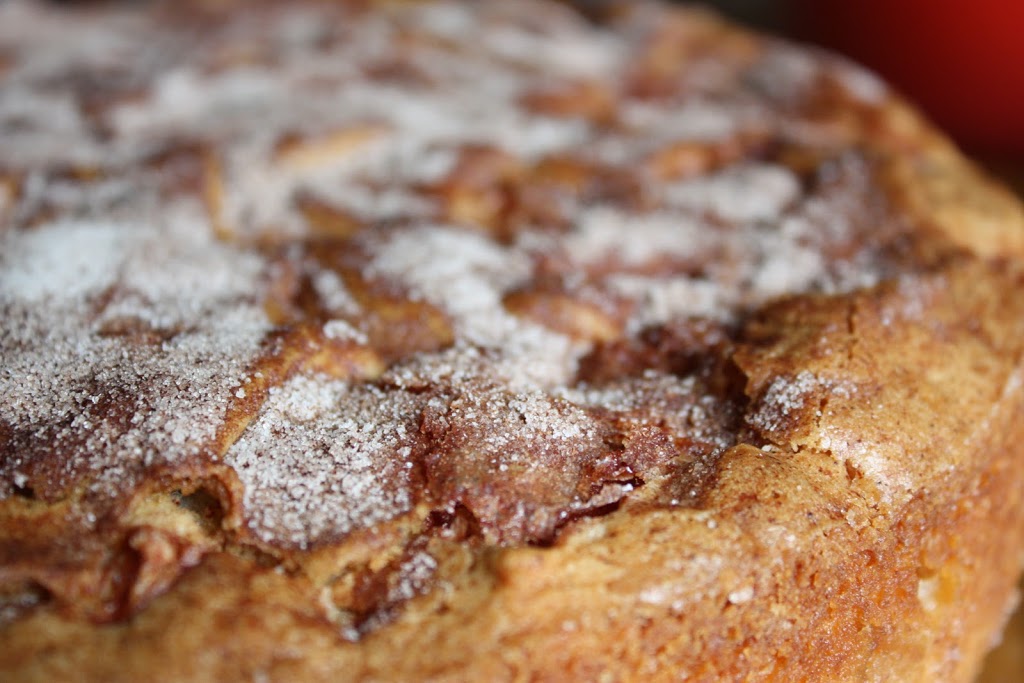 When I was little, back when people still subscribed to magazines and there was no such thing as digital content, my mom was an avid reader of Cooking Light. It's one of the first cooking magazines that I remember really loving. I can't remember if she bought me my own subscription or just saved her old copies for me, but I even read it in college, cut out the recipes I wanted to try, and pasted them into a binder. I still have that binder and cook old favorites from it often. Cooking Light is where I first found the recipe for this delicious apple cake. I've been making it for a long time now and still love it.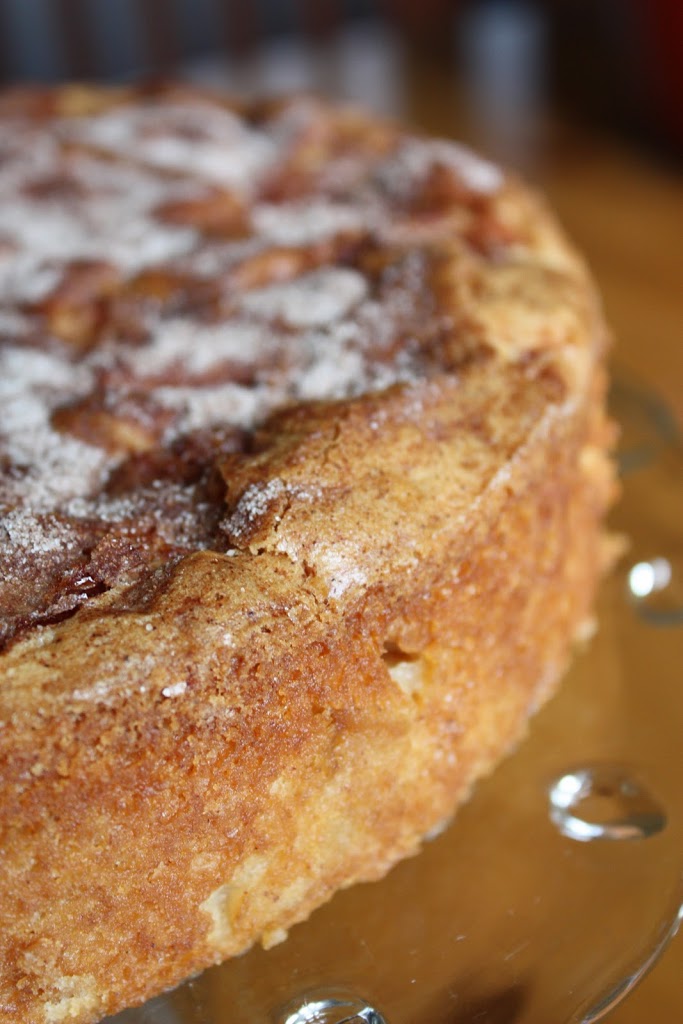 I am a sucker for anything with a lot of cultural heritage behind it. So, while I have absolutely no ties to Hanukkah, I still love the idea of it. It seems like a sweet holiday, steeped in thousands of years of religious lore and symbolism, safely shielded from the commercialism that surrounds Christmas. And you know I'm an even bigger sucker for holidays that incorporate delicious foods. Hanukkah starts soon; get in the spirit with this moist, sweet cake studded with bits of tart apple and covered in a generous sprinkling of cinnamon sugar.

On the 9th Day of Christmas: Hanukkah Apple Cake
This recipe is adapted from one in an old edition of Cooking Light, which was one of my favorite cooking magazines for a long, long time.
Ingredients
1¾ cups sugar, divided
½ cup butter, softened
1 teaspoon vanilla
6 oz cream cheese, softened
2 large eggs
1½ cups flour
1½ teaspoons baking powder
¼ teaspoon salt
2 teaspoons cinnamon
3 cups chopped, peeled apple (anything tart-ish will do)
Instructions
Preheat the oven to 350°F. Spray an 8" springform pan with nonstick cooking spray.
Beat 1½ cups sugar, butter, vanilla, and cream cheese until well blended. Add eggs one at a time, beating well after each addition.
In a medium bowl, combine flour, baking powder, and salt. Add flour mixture to creamed mixture, beating on low until just blended.
In a small bowl, combine ¼ cup sugar and cinnamon. Sprinkle 2 Tablespoons of cinnamon sugar over chopped apples and toss to coat. Gently fold apples into cake batter, and pour batter into pan. Sprinkle remaining cinnamon-sugar on top.
Bake cake for 1 hour 15 minutes or until cake pulls away from sides of pan.  Cool completely before removing from pan and serving.
Notes
This recipe can also be made in an 8" square pan.