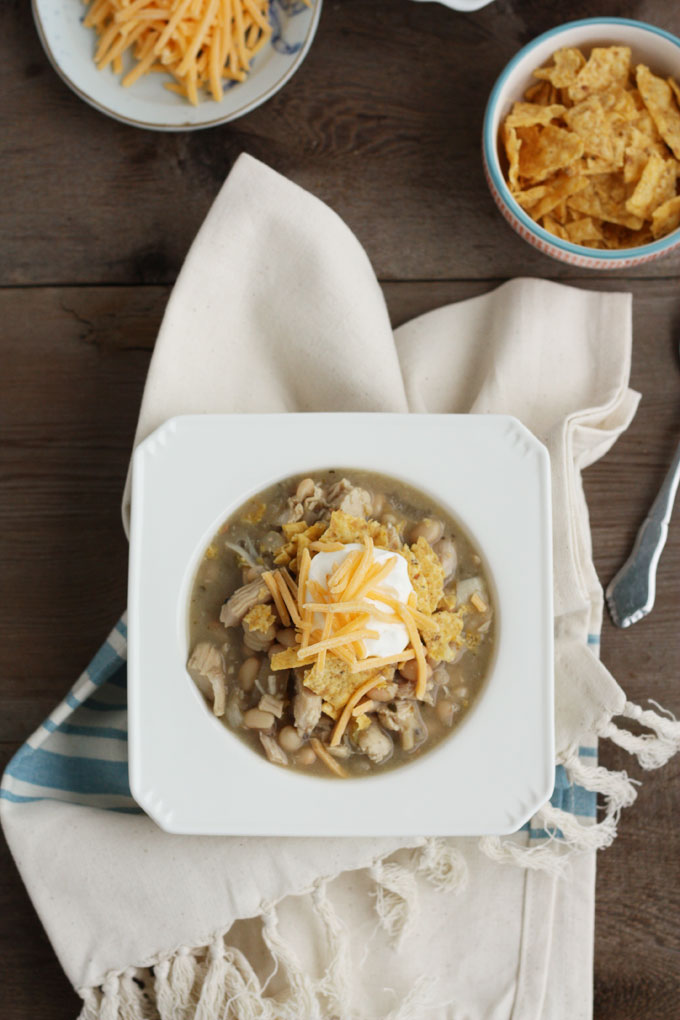 It's been a strangely warm, mild winter here in the Pacific Northwest, but I know those of you on the east coast are still getting piles and piles of snow, so this recipe is dedicated to you! I discovered this smoky, savory white bean chili in December and have made it at least three times in the past 2 months. It is one of the easiest soups I've ever made: you basically throw all of the ingredients in the slow-cooker first thing in the morning and walk away until dinner time. And it is absolutely delicious! Using smoked chicken gives the soup a rich, unique flavor that makes it the best white bean chili I've ever tasted. I wouldn't mind a few more weeks of cold weather just so I could enjoy this tasty, comforting chili again before Spring arrives!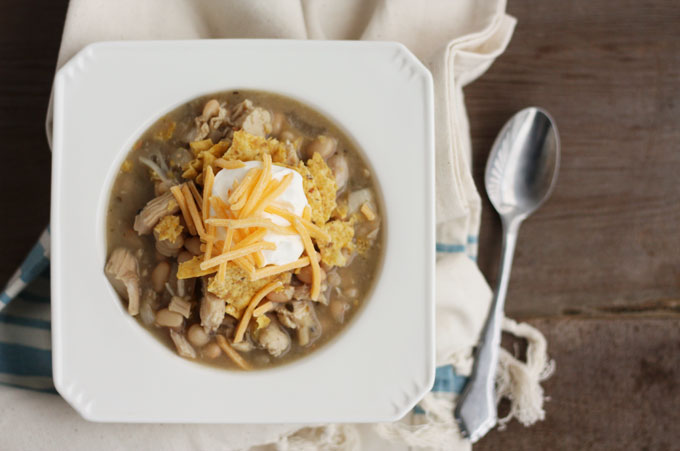 Slow-Cooker Smoky Chicken & White Bean Chili
Ingredients
4 cans white beans, drained
1½ lbs shredded smoked chicken (BBQ rotisserie chicken works fine in a pinch.)
2 Tablespoons minced garlic
1 large onion, finely chopped
1 small can diced green chilies
6 cups chicken broth
2 teaspoons cumin
4 teaspoons dried oregano
a splash of liquid smoke
Instructions
Pour 1 can of beans into a shallow bowl and mash with a fork until smooth. Alternately, you can pulse them in a food processor. Put mashed beans and all other ingredients into a slow cooker. Cover and cook on low for 8 hours. Season with salt and pepper to taste, and serve with shredded cheese, sour cream, crushed tortilla chips, diced avocado, chopped cilantro, etc.
Notes
Can't find smoked chicken anywhere? Try your favorite BBQ joint; most BBQ places have some sort of smoked chicken on the menu. You can also check your local grocery store for BBQ-flavored rotisserie chicken, which has usually been rubbed with some kind of smoky flavoring.