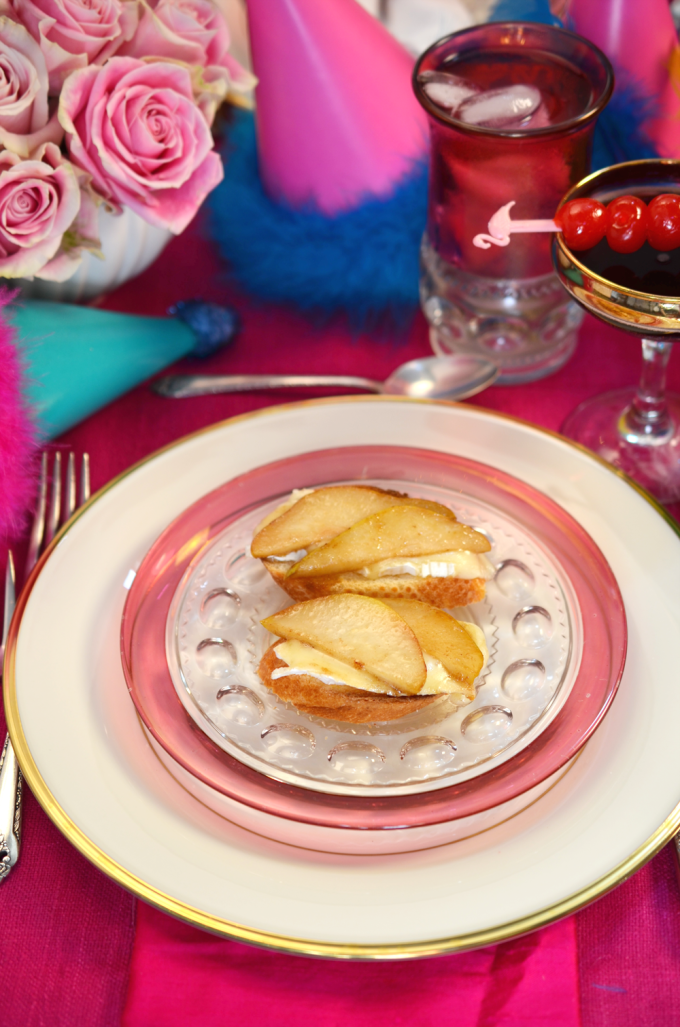 We partnered with Tiny Prints to bring you these ideas.
We're having a birthday party on Lulu the Baker this week! It's pink and gold and full of lush, lovely details, which you'll get to see all week here on the blog. Yesterday, Jennifer from Classic Play shared an awesome, sure-to-please playlist, and today, I get to share a party-perfect recipe! Every good party needs tasty finger foods, so for Ali's Birthday Extravaganza, I came up with these little toasted baguette slices topped with melty brie and sweet, buttery caramelized pears. They're easy to make and taste amazing (seriously, they're quite addictive!), and they're perfect for a fancy, grown-ups only soiree.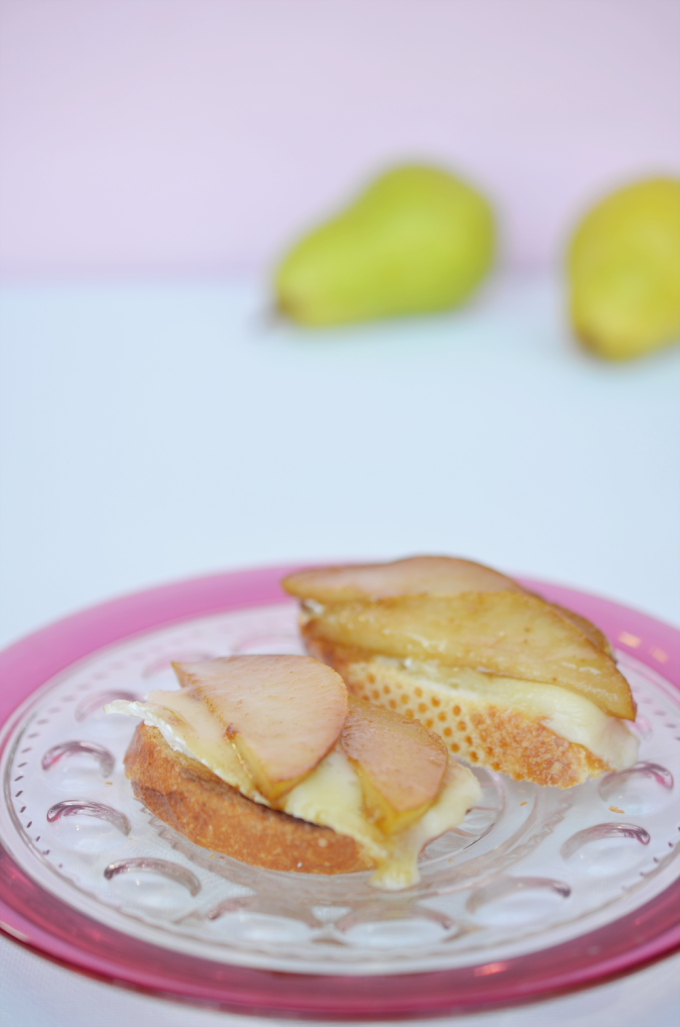 Caramelized Pear & Brie Crostini
Ingredients
1 baguette, cut on the diagonal into ½″ slices (you only need 24 slices)
8 oz brie, rind removed, cut into 24 pieces (If you really like the rind, feel free to leave it on.)
4 Tablespoons butter, plus more for the baguette slices
6 Tablespoons packed brown sugar
4 pears, peeled, cored, and sliced into ⅛″-1/4″ slices
Instructions
Preheat the oven to 400°F. Butter one side of each baguette slice, and place bread butter side up on a baking sheet. Bake 6 minutes. Place brie on baguette slices, and return to oven for 1 more minute to melt the cheese. Remove from oven and set aside.
In a large skillet, melt 4 Tablespoons butter over medium-high heat. Add brown sugar and stir. Allow to bubble, then add pear slices. Cook, tossing gently, for 2-3 minutes. Remove from heat, place 2-3 pear slices on top of each brie crostini, drizzle with extra caramel sauce, and serve warm or at room temperature.
Tomorrow's post is a fancy cocktail recipe from the birthday girl herself. Be sure to tune in tomorrow for all of the details!