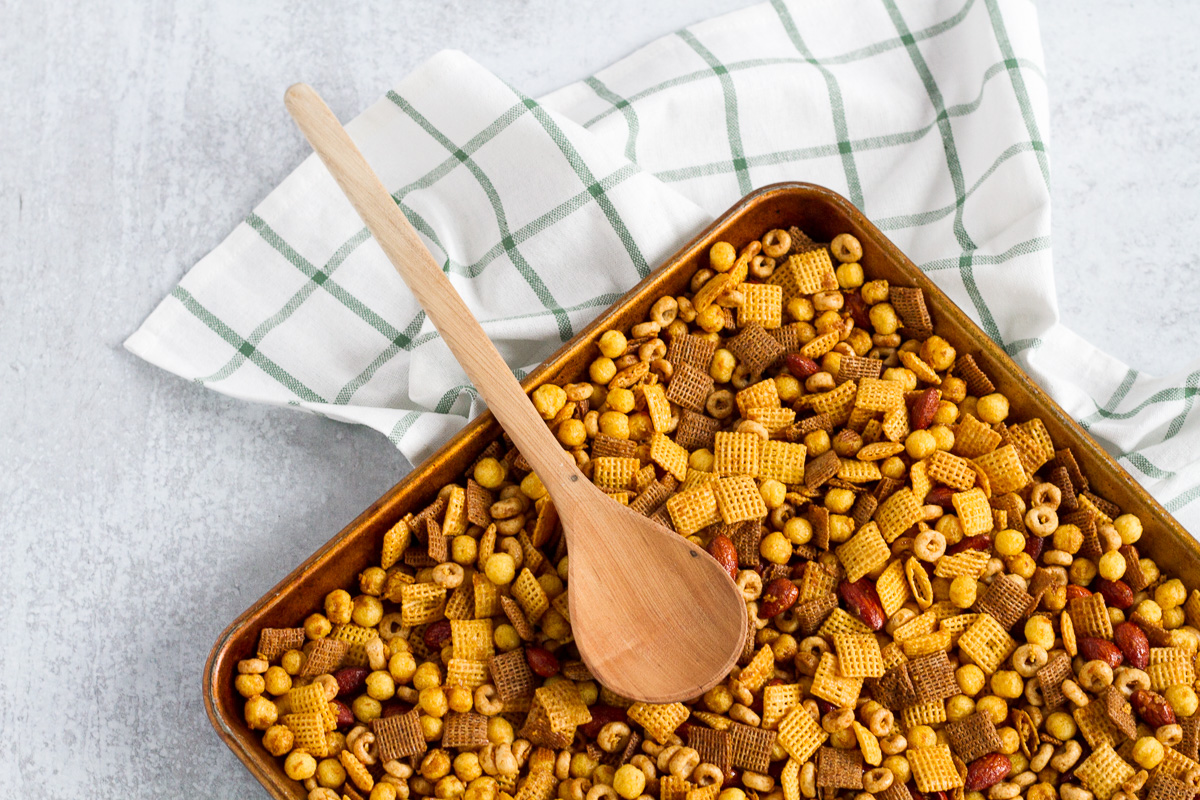 Right before the holidays started this year, I put together a new chex mix recipe that has since become a favorite! This honey garlic chex mix is the perfect blend of sweet and savory, and every batch I make seems to disappear in a heartbeat. In fact, I have a hard time keeping a batch around long enough to get pictures of it! I finally made some today while no one else was home, so I can finally share the recipe with you.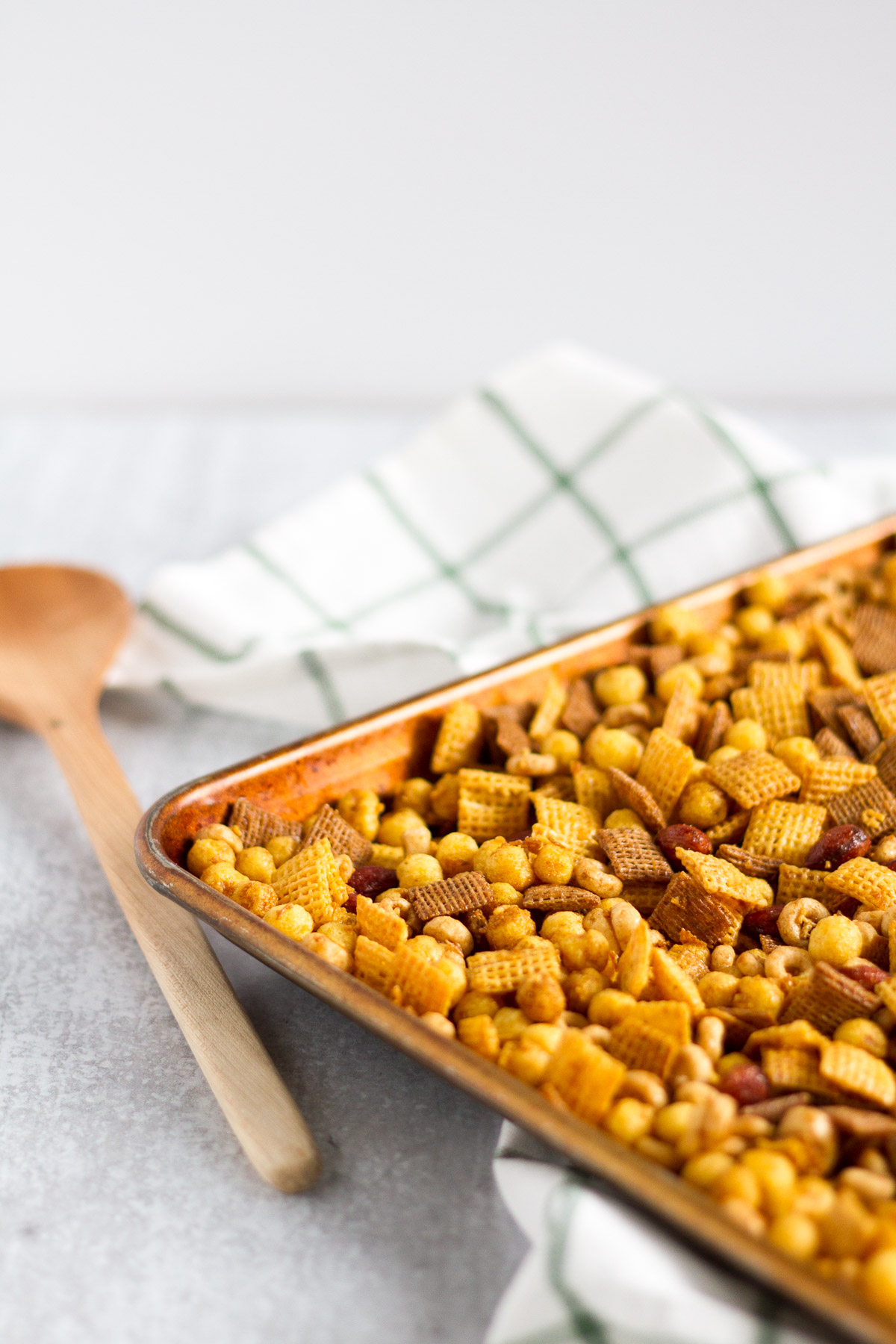 A few months ago, someone I follow on Twitter mentioned loving a homemade honey garlic party mix, but didn't offer up any details other than a list of ingredients. No amounts, no directions. And when I tried googling it, I couldn't find any results. So I did a bunch of research (i.e., eating test batches of said chex mix) and came up with this recipe, and it is such a winner!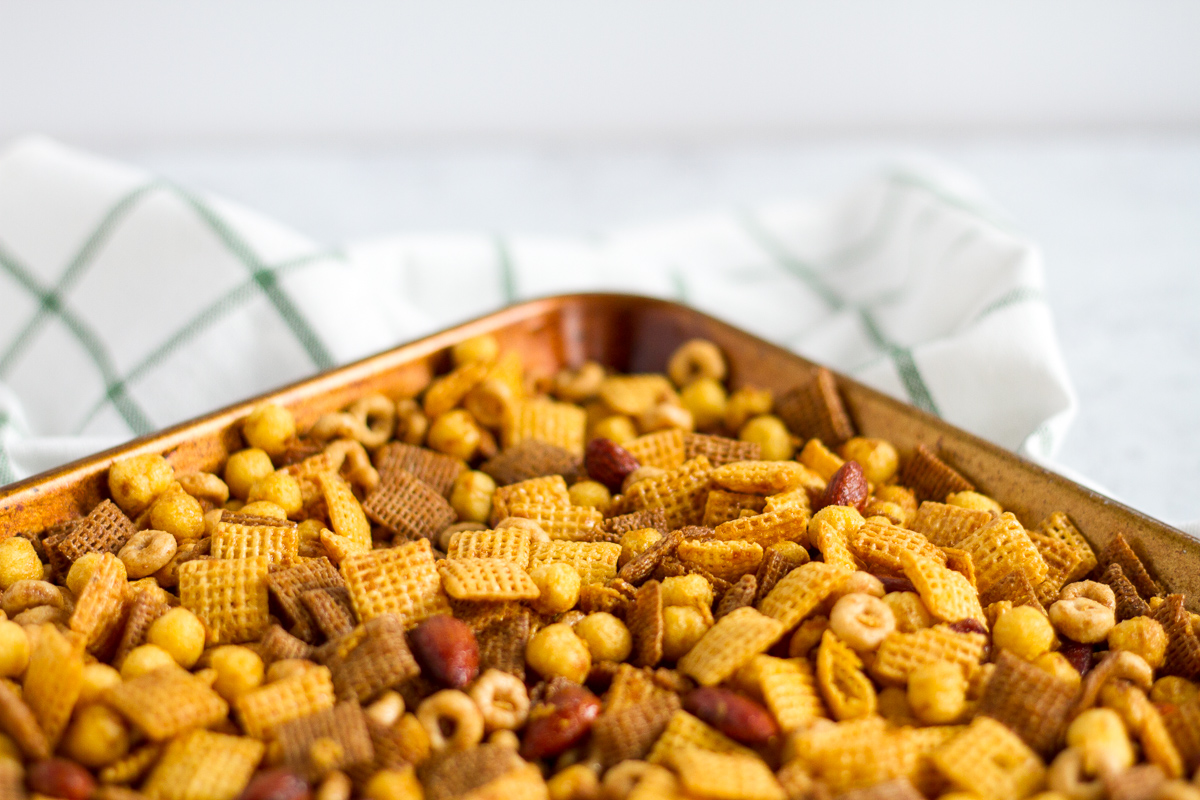 If you've never made homemade chex mix before, let me assure you that it is extremely easy and very much worth it. I love store-bought chex mix as much as anyone, but it doesn't hold a candle to the homemade kind. And this particular recipe is special because the honey flavored cereals add a lovely level of sweetness, while the garlic adds extra flavor and boldness. I promise you'll love it, and everyone you share it with will be begging you to make more!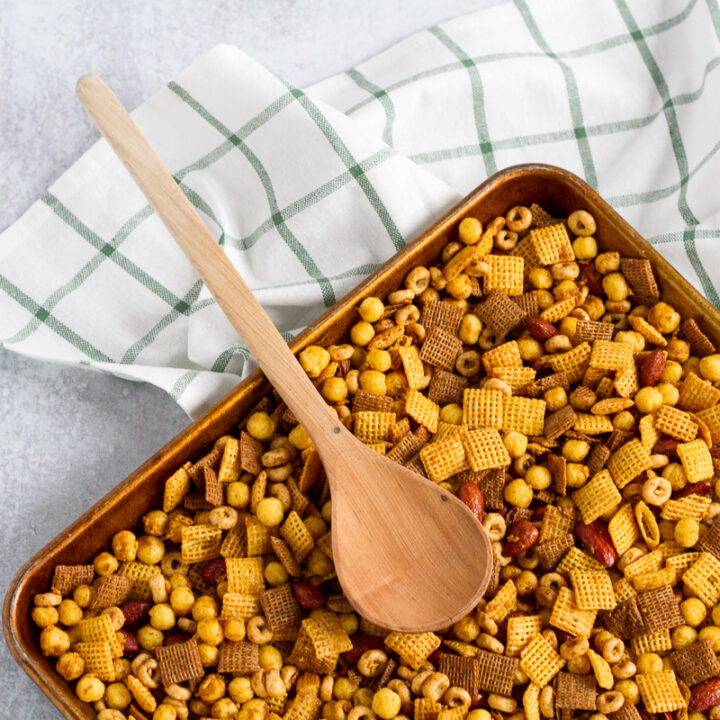 Honey Garlic Chex Mix
Total Time:
1 hour
10 minutes
A delicious mix of sweet and savory makes this chex mix extra good!
Ingredients
4 cups Honey Nut Chex cereal
2 cups Wheat Chex cereal
2 cups Honey Nut Cheerios cereal
2 cups Kix or Honey Kix cereal
1 6-oz can honey roasted almonds
1 stick (1/2 cup) butter, melted
3 cloves garlic, grated
3 Tablespoons Worcestershire sauce
1 1/2 teaspoons garlic salt
Instructions
Preheat the oven to 250°F.
In a large bowl, combine all cereals and almonds. In a medium heatproof bowl, combine melted butter, garlic, Worcestershire sauce, and garlic salt. Stir gently, then pour over cereal mixture. Stir the cereal mixture until the pieces are evenly coated.
Spread the cereal mixture on a rimmed baking sheet, and bake at 250°F for 1 hour, stirring gently every 15-20 minutes.
Allow the chex mix to cool completely before eating.