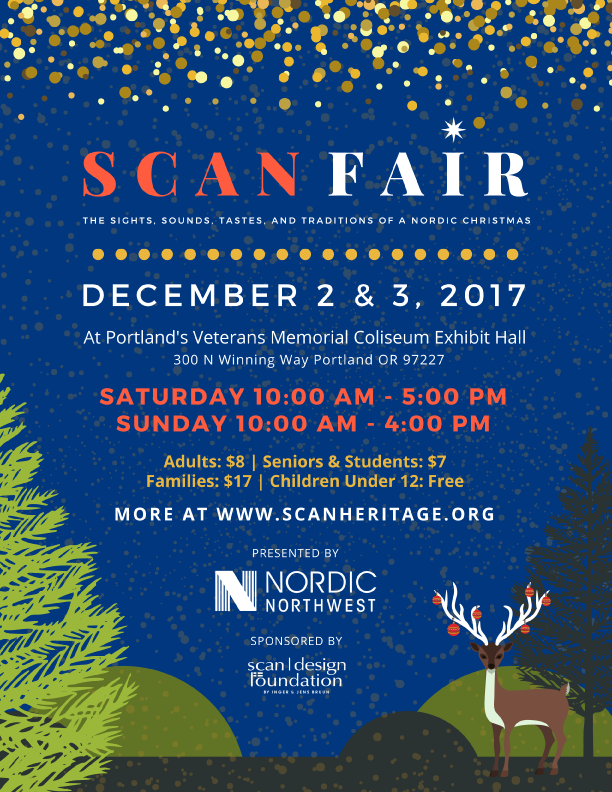 Happy Weekend, friends. I wanted to quickly share a couple of fun things with you for the weekend. First, I'll be selling books and all kinds of other cute things at the ScanFair this weekend in Portland. I haven't done anything like this in years, and I feel rusty and slightly unprepared. Setting up the booth was an adventure this afternoon, to say the least. I'm equal parts nervous and excited, so cross your fingers for me. And if you're in the Portland area, come say hi! There will be lots of makers like me selling darling Scandinavian holiday wares, as well as cultural performances and delicious food. You can find more details on the Nordic Northwest website; click HERE.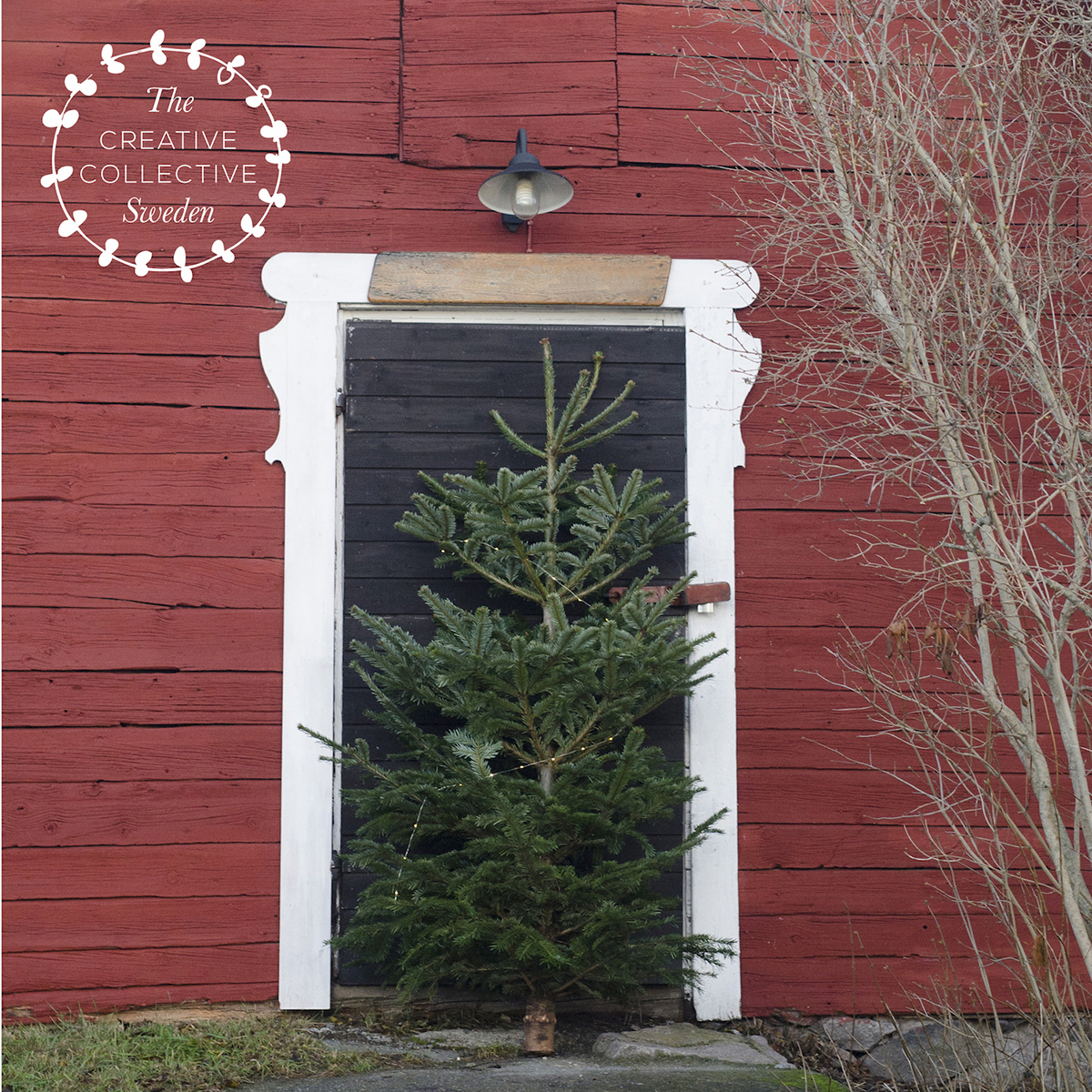 Second, I'm really excited to be participating in 24 Day of Scandinavian Creativity hosted by my friend Gina of the blog Willowday. Every day between now and Christmas, a different blogger will be sharing a Nordic-inspired holiday project or recipe, and mine will be up in a couple of weeks. You can stay up to date with all of the posts by checking Willowday, where the first few beautiful projects are already up! I can't wait to share my project with you soon; it was inspired by a trip I took to fjord country in college!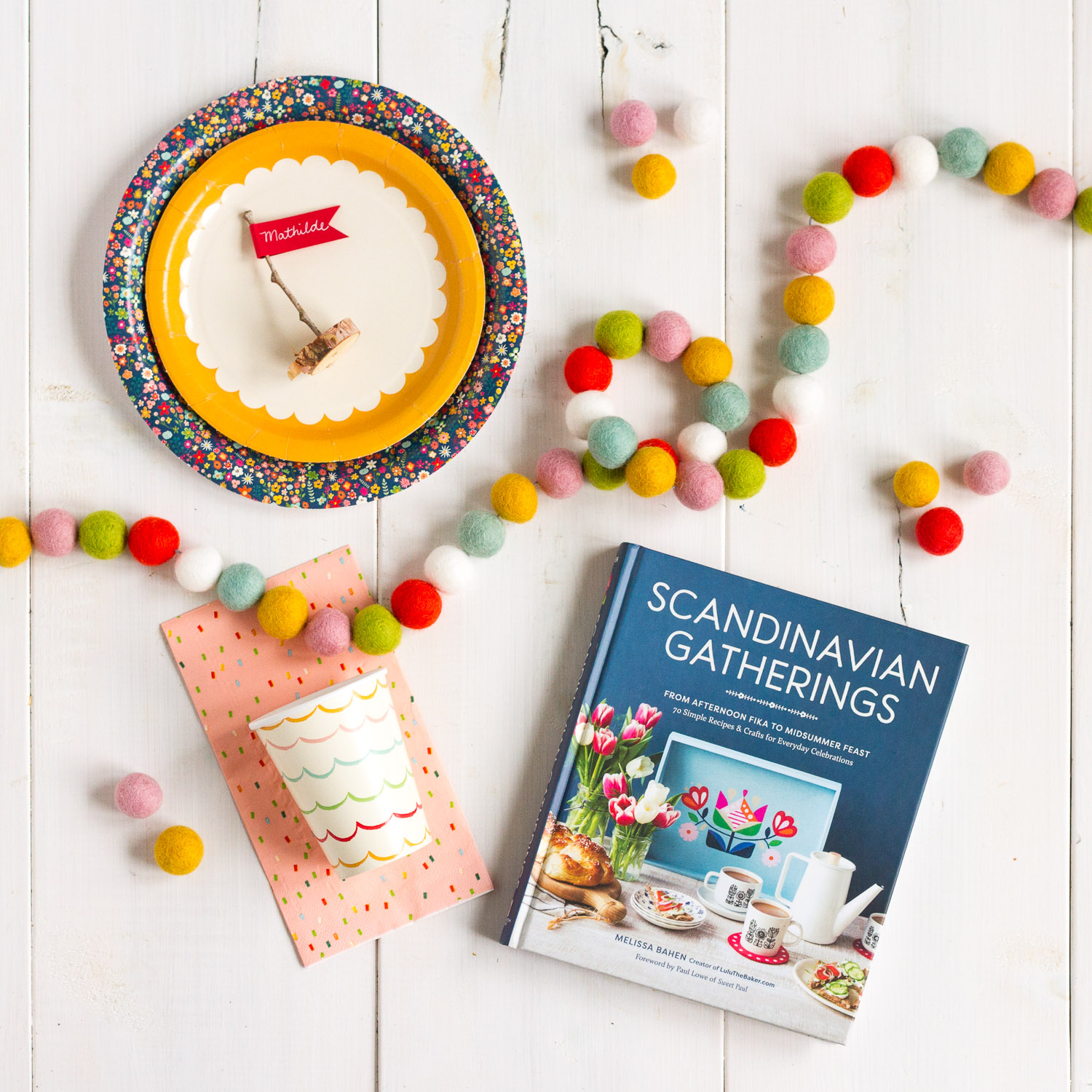 Third, I have a really fun giveaway happening right now on my Instagram account, and it only runs through midnight Sunday, so hustle your bustle over there and enter. You can win every darling thing in that picture above (paper plates, napkins, cups, my book, and the cutie pie felt ball garlands), plus more cute stuff from my friends at Hip Hip Party Goods and Hello Maypole!
SaveSaveSaveSave
SaveSave