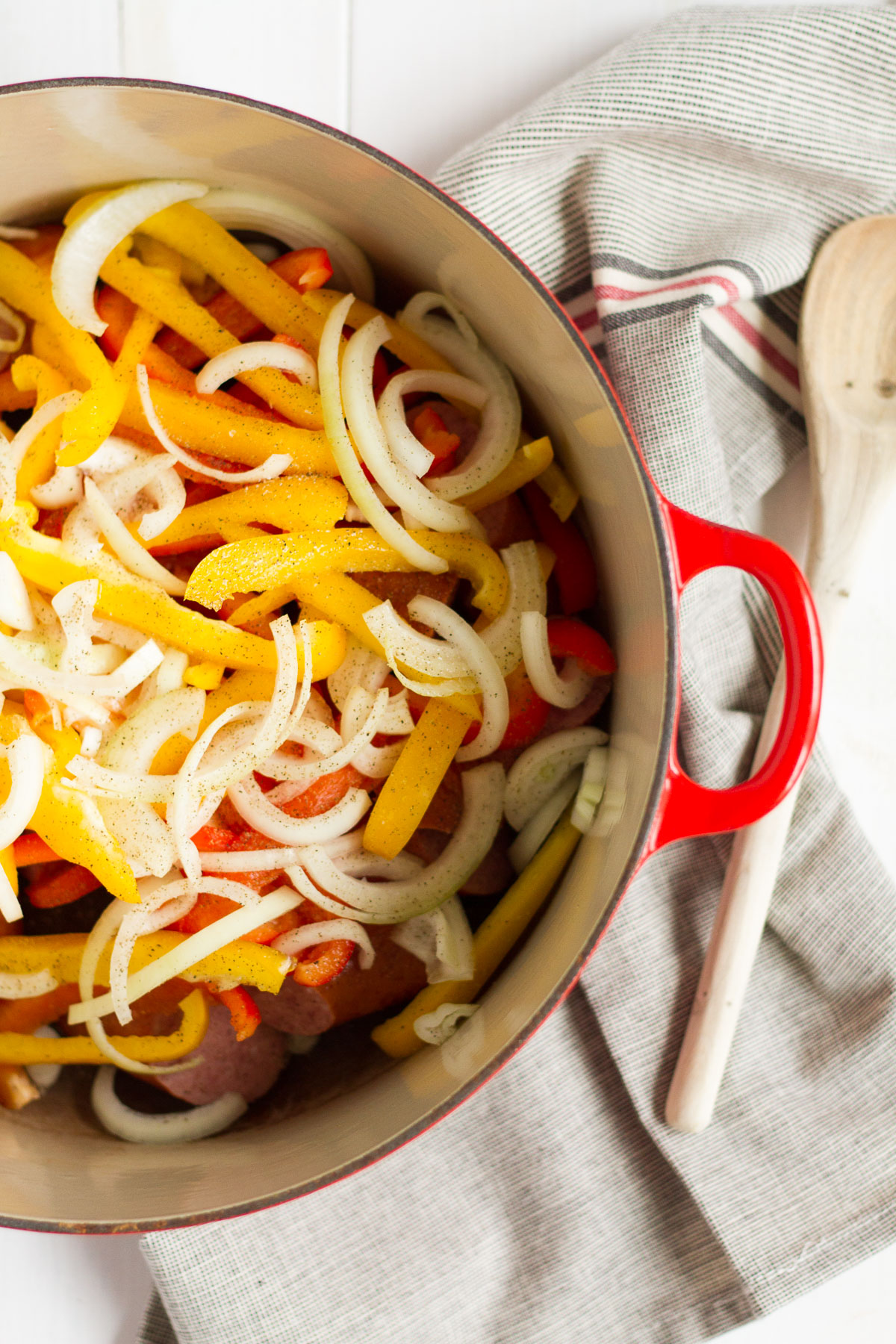 I've been planning to post the recipe for these delicious sausage sandwiches for such a long time! We're talking several years, folks. And I've loved them for even longer. My mom got the recipe from her sister, Kari, and I have enjoyed them for at least a couple of decades. Ever since, as a teenager, I learned to appreciate the deliciousness of onions and peppers! The recipe is ridiculously easy to make. It isn't going to be ready in 30 minutes or less, but it only takes about 10 minutes of prep work; the rest is just oven-braising time. If you are home in the afternoons to pop the meat in the oven, or if you need a super easy, fuss-free dinner recipe for the weekend, these smoky, tomato-braised sausage sandwiches with onions and peppers will quickly become a go-to. Serve the saucy filling on crusty kaiser rolls, whip up a crunchy, cool side salad or a batch of cole slaw, and enjoy!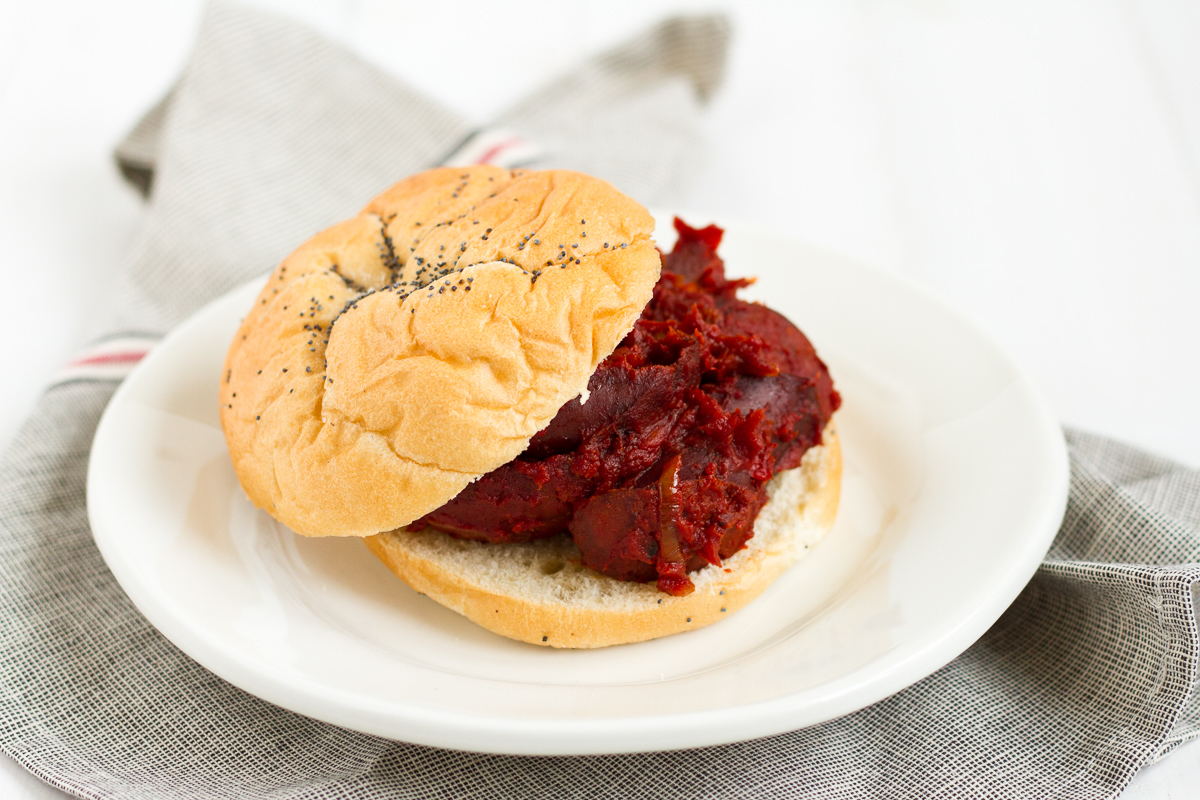 Aunt Kari's Tomato-Braised Sausage Sandwiches with Onions & Peppers
An easy dinner that only takes a few minutes to prep!
Ingredients
2 12-oz packages kielbasa or smoked sausage, sliced into 2" sections
3 bell peppers, seeded and sliced
1 large onion, peeled and sliced into rings
salt and pepper
1 8-oz can tomato sauce
1 12-oz can tomato paste
Instructions
Preheat the oven to 350°F. Place the sausage pieces in the bottom of a heavy-bottomed, oven-safe dutch oven or baking dish. Top with peppers, onions, and a sprinkling of salt and pepper. Combine tomato sauce and tomato paste in a medium bowl, then spread over the top of the peppers and onions. Cover tightly, and bake for 2 hours, stirring halfway through the baking time. Serve on crusty rolls.
Notes
I like beef sausage, but you can get whatever you like.

If you have a little extra time, try browning the sausage, onions, and peppers a little before adding the tomato sauce mixture and popping it in the oven. It takes a few extra minutes, but it adds another dimension of flavor.